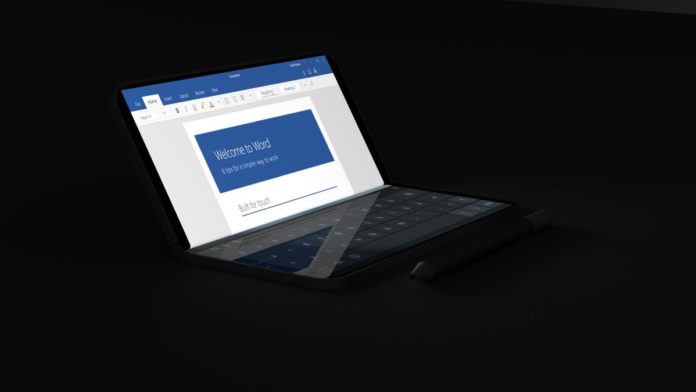 Over the last few days, it had become hard to doubt that the Microsoft's rumoured Andromeda folding device was on the way. A report from reliable sources just revealed that Microsoft may have changed its plans after the discovering some issues and the latest reorganization that saw Terry Myerson leaving the company.
The company never discussed this foldable mobile device publicly and everything we know so far is rumours. Microsoft is not planning to cancel the Andromeda project for the time being but the report suggests that the project has been pushed back to 2019 and it's not a bad thing.
The problem, according to the report, is that the Andromeda OS, which was supposed to power the dual-screen device is not yet ready to be integrated into Windows 10 due to quality and timing issues.
It's not a bad thing
Samsung is also working on a foldable phone that will be ready for 2019 unveiling. While it's bad to be late but it's also bad to be too early with something that isn't ready for masses. If Microsoft ships an unfinished product, it's likely that the product will fail to attract the masses.
There's still no compelling reason
The mobile and tablet haven't seen anything remarkable in a few years now, and barely anyone is showing signs that they'll step forward. The dual-screen device is said to be the next big thing. It will be a phone or whatever that you can bend at the center into a compact, more portable product.
But there's just no real want, and definitely need, for foldable phones. The report suggests that the tech giant does not see any demand for a device like the one that has been the subject of a number of patents. The reports have confirmed the status of the foldable device to that of a disruptive game changer which is supposed to create a new category of devices.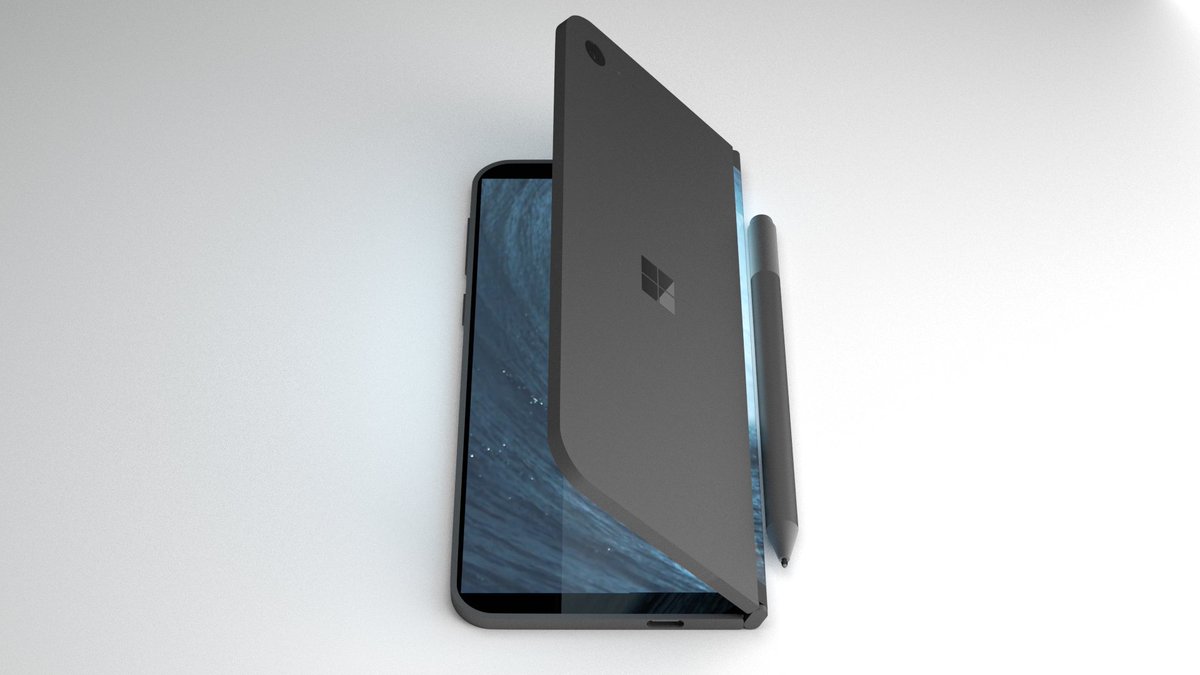 When there is a change in design for the mobile industry, it happens gradually. Microsoft is not supposed to rush and unveil a criticism worthy unfinished product.
When ZTE unveiled its foldable phone, plenty of buzz was generated but now you never hear about the Axon M. That's because the foldable phone concept is still a work in progress. Even for Microsoft, that's going to be incredibly difficult to plan out, build, and grow in a new market.
To define a new category, there needs to be a clear purpose. There are many technologies that the people never wanted at first. But once it was offered to them, they wanted it.
There's no doubt that foldable phone would cost you a lot more than a smartphone or a basic laptop. Want something that is innovative and out of the box? You're going to have to pay extra for it.
The customers will be wondering whether its right pay over $1,000 for foldable phones. Of course, there will definitely be a number of consumers and businesses ready to spend big bucks.
The app gap
Obviously, Andromeda's biggest problem is the app gap. The Windows 10 app store still lacks the apps and games most users want to use, that is why Microsoft is betting big on PWA.
Andromeda device should be something that you can carry with you everywhere you go, and it's your hub, your digital productive journal that can handle common tasks better than a phone or laptop does.
Microsoft blew their opportunity with mobile – which is very unfortunate since they owned mobile until Apple came into the market. Microsoft failed at both mobile and tablet market, but they found success with Surface Pro lineup as they created a whole new product category that everyone has been trying to copy.
Pushing back the launch of Andromeda is not a bad thing as this would give Microsoft more time to ensure that both software and quality app store is ready for everyone. Andromeda would have to be appealing so that people buy it even without strong third-party apps support.