Truecaller, the popular caller ID solution for blocking spam calls, has ended support for its Windows Phone app. The company last week ended support for its Windows Phone app, and you can no longer download it from the Microsoft Store (formerly), leaving the Windows ecosystem somewhat poorer once again.
Truecaller's Twitter handle confirmed that they have ended support for app on Windows platform as Microsoft discontinued it.
"Due to Microsoft stopping focus on developing Windows 10 Mobile, we have also discontinued support. Sorry about that," the company said in a tweet.
"Unfortunately, we have stopped support for Windows 10 Mobile. This is why you are experiencing this. If you still want to look up numbers, please use our number lookup on [website]," the company said in a follow up tweet to another user.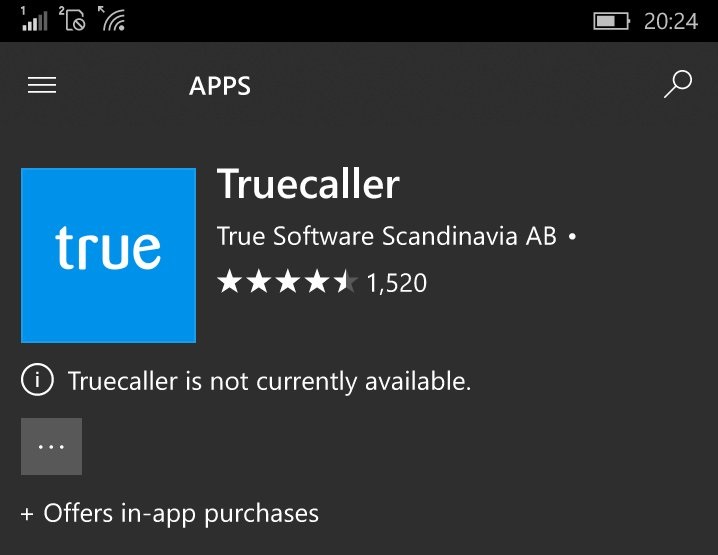 While some say PWA will replace these important apps, it seems unlikely as Truecaller's website only allows you to check the unknown numbers, and it does not offer real-time protection from spam calls and messages.