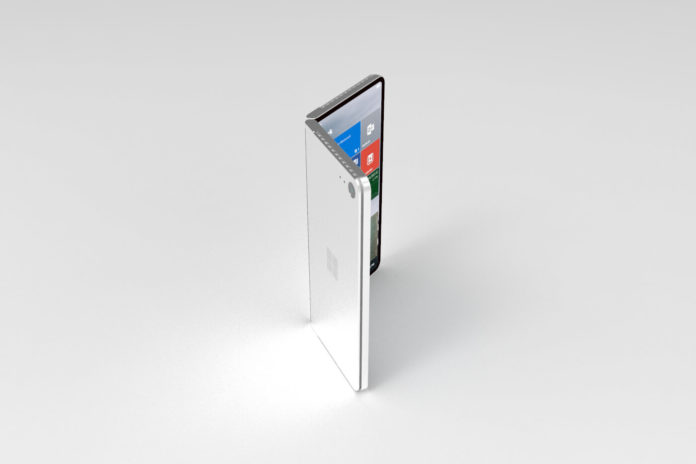 A new report suggests that the rumoured Qualcomm Snapdragon 1000 processor is specifically prepared for Windows 10 on ARM devices, including the upcoming Andromeda mobile device (also referred to as Surface Phone).
A LinkedIn profile of an engineer suggests that Qualcomm is also working on Snapdragon 1000 processor for desktops, foldable Andromeda, and even the HoloLens 2.
"Qualcomm SDM1000 is destined to end up in "desktop" PCs with Windows 10 on ARM, Microsoft's project "Andromeda" (?) and even HoloLens it seems," the well-known leaker Roland said in a tweet.
A report recently revealed that the existing prototypes of Andromeda also "feature telephony capabilities," and the device will be able to make calls and send text messages.
Microsoft's Andromeda is not by any means supposed to compete against the likes of Samsung Galaxy S9 or Apple iPhone, and while the phone capabilities will still be offered, it won't look or work like a typical smartphone. It'll be interesting to see how Microsoft will bring phone capabilities to a device that won't look like a phone.
Qualcomm SDM1000 is destined to end up in "desktop" PCs with Windows 10 on ARM, Microsofts project "Andromeda" (?) and even HoloLens it seems – Qualcomm really going for the Desktop?! From the LinkedIn profile of a QC engineer: https://t.co/xrGfQvBb5z pic.twitter.com/Ux1l6Ebl7T

— Roland Quandt (@rquandt) June 23, 2018
Microsoft has published several patents discovered in the last 12 months confirming that the software giant is indeed pondering a new form factor for rumoured Andromeda. The rumoured mobile device is of course based on the dual-screen approach.
Qualcomm's Snapdragon 1000 processor is reportedly a powerhouse and it will give the much-needed boost to Windows 10 on ARM project.
The new processor
Qualcomm recently announced Snapdragon 850 processor for Windows 10 on ARM, and it appears that the chipmaker is already working on SDM1000, tentatively named Snapdragon 1000.
Qualcomm built Snapdragon 850 specifically for Windows 10 laptops, and while the Snapdragon 835-powered PCs failed to impress the audience, the second-generation devices based on the Snapdragon 850 will hit the market later this year. It's likely that the devices will attract the audience as it will use a higher clocked chipset, intended for laptops, and it's more powerful than the SD 850.
The report suggests that the Snapdragon 1000 is a more powerful laptop chip, and is reported to have a 6.5W power draw and 12W for the entire SoC. The test variant of the processor supports up to 16GB of RAM, and just like the predecessor, it also supports high-speed internet connectivity.