Today at Build 2018 developer conference, Microsoft announced new improvements for Windows 10's Fluent Design System. The company's Fluent Design is coming to Win32 applications, and Microsoft is also allowing developers to create UWP apps regardless of which UI stack they use.
"With UWP XAML Islands, you can access the more capable, flexible, powerful XAML controls regardless which UI stack you use—whether it's Windows Forms, WPF, or native Win32," Joe Belfiore, Corporate Vice President of Windows said in a blog post.
While the blog post doesn't really detail the integration, but Microsoft is expected to demonstrate the Fluent Design and Win32 apps integration tomorrow.
Microsoft announced the Fluent Design language for Windows 10 at Build 2017 developer conference. While the new design language is evolving at a slower rate than users expected it to, it is still getting better with every new release of the operating system. The Windows 10 April 2018 Update itself brought some substantial improvements in this regard in key areas of the operating system.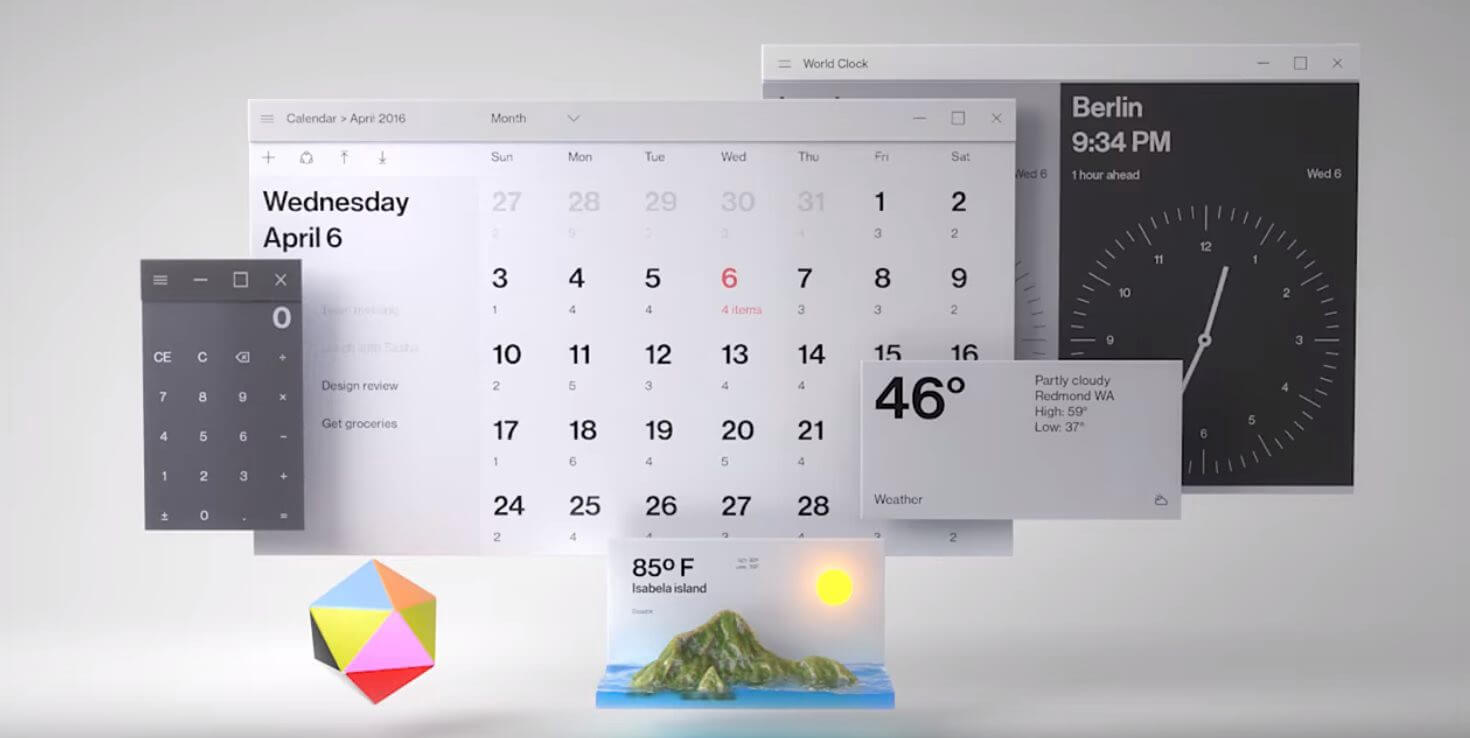 The applications with Fluent Design focuses on motion, depth, and translucency effect. Microsoft is proud of the Fluent Design and the company is slowly bringing it to the first-party apps and the core elements of Windows 10 such as Start Menu. The Redstone 5 could be the release that would finally push this makeover one step forward. Speaking of Fluent Design in Start menu, there is now acrylic effect, and the reveal effect is now also noticeable in the app list.
Fluent Design is evolving, the Acrylic and reveal effects are available across the operating system including the core Windows 10 apps and elements such as Start menu, Taskbar and Action Center. It is also worth noting that the Fluent Design is not just limited to Windows 10 desktop as Xbox platform is also a part of Microsoft's push for a modern UI.
The Fluent Design was once also supposed to be a part of Windows 10 Mobile, and Groove Music was one of the first apps to support the blur effect. The Fluent Design could play a bigger rule in Windows Core OS, a modular version of the operating system, and needless to say, Fluent Design treatment includes much more than just blur effects.