While Microsoft's foldable Surface Phone continues to be a dream that never seems to come true, the software giant is also exploring the new ideas to improve the concept of the foldable mobile device. A new patent which recently surfaced online explains how Microsoft could make the image on curved screen look flat.
A patent titled "Curved Edge Display With Controlled Luminance' explains how Microsoft's infamous folding smartphone could fix one of its biggest problems. Microsoft's patent is talking about the fix for distortion of the image caused by the curved edge of the screen. As reported earlier, Microsoft's long rumoured Andromeda (or still-called Surface Phone) will feature two displays joined together with a hinge.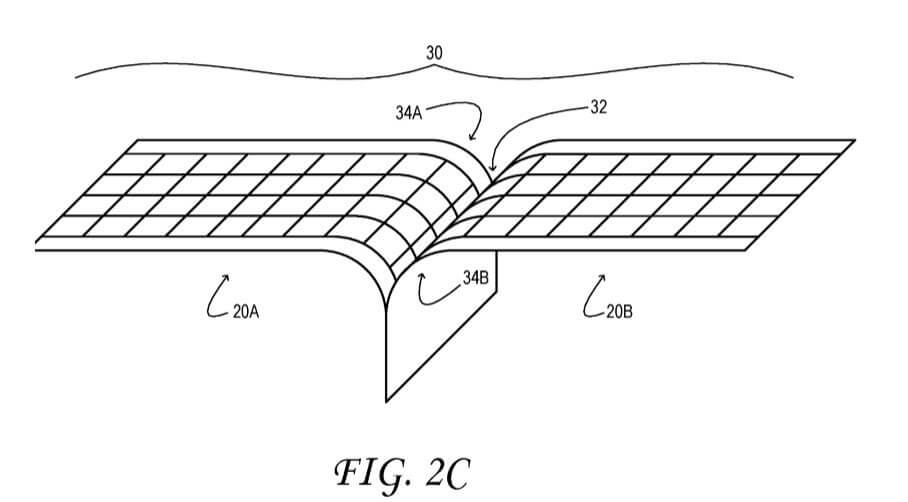 Distortion of image quality is one of the problems that Microsoft could face by joining together the two screens. Microsoft has however figured out a solution to fix the distorted image, the company in a patent shows that an "image-correcting layer" could help images appear flat on the curved screen.
"The luminance-correcting layer is configured to deflect the light released from the curved corner portion into an acceptance profile of the image-correcting layer," Microsoft explains in the patent.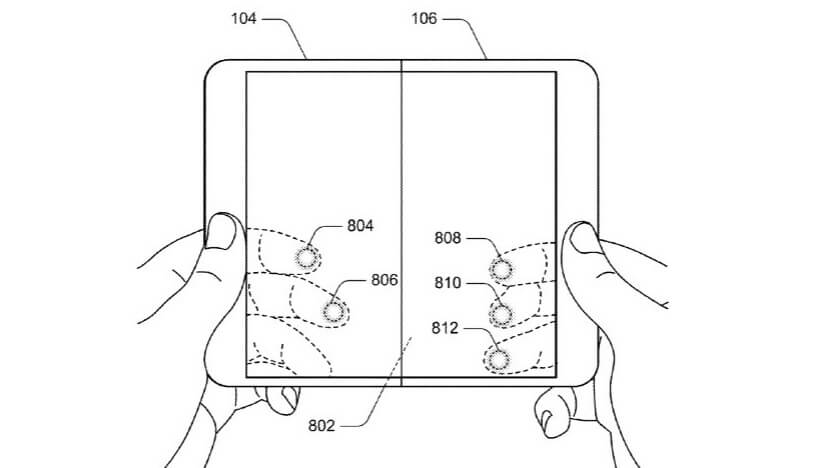 Microsoft has patented another design which shows a tablet that folds in the center of the display. It appears that a foldable device will be able to detect its orientation and Windows Core OS will adapt accordingly. In other words, the Windows Core OS's adaptable UI would adjust to any orientation of the Surface Andromeda.
Not only Microsoft, but other companies are also testing foldable device
Other tech companies such as Samsung are also testing foldable mobile device, and even LG recently filed a patent which envisions a handset that appears to be similar to what Microsoft has in mind for the Surface Phone (Andromeda). We've heard a lot about the design of the foldable Surface Phone, though everything appears to be in the development stage and nothing more.
As with every patent, it's worth noting that patent doesn't mean that mass production of such a device could begin anytime soon. The patents are mostly about securing ideas but needless to say, Microsoft could implement a similar technique in its rumoured Surface Andromeda.