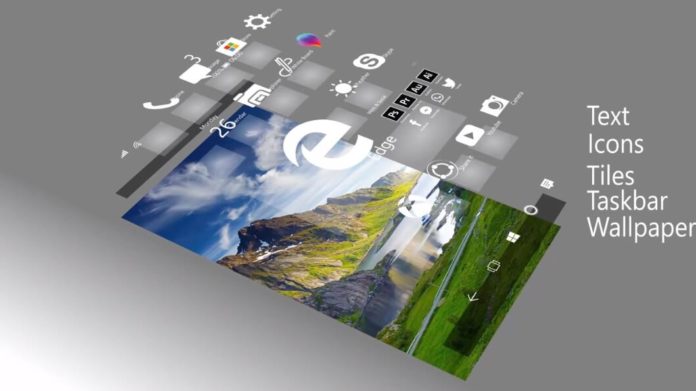 Microsoft has already confirmed that it will not be making a traditional smartphone with Windows operating system, but the company is set to release a modular mobile device codenamed 'Andromeda'. The rumours of the Surface Andromeda and Windows Core OS have been encouraging so far.
Although the mythical Surface Phone has been cancelled a while ago, the fans are not ready to give up. A lot of people still use Windows Phone as the phone does exactly what the user need it to do, and Microsoft is releasing security updates on second Tuesday of every month.
Today, a designer posted new concept showing off the features of Windows Core OS running on mythical Microsoft's Surface Phone. Microsoft's next mobile device will be powered by the company's Windows Core OS, a modular version of Windows 10 which is supposed to work on any device.
Andromeda and Windows Core OS are going to reinvent the mobile industry, but to make this happen, Microsoft has to ensure that its next entry into the mobile industry would be a surefire success.
Windows Core OS for Phones concept
The conceptual video shows a customized boot screen which looks similar to Microsoft Surface devices. The lock screen is updated with Live Widgets, Taskbar icons and Cortana which shows reminders, that's something Microsoft wanted to do. Next up is the login menu with accessibility buttons, although the screen is ported from Windows 10 desktop and it doesn't make sense on phones.
The start screen is almost same. It has Fluent Design, improved live tiles, widgets, multiple home screen, and the taskbar is at the bottom of the screen. The concept has basically ported Windows 10 desktop features to phones with some tweaks. The multitasking and animation look pretty nice.
In the concept, the phone is demoed with the rumoured capability to run full Windows 10 apps which could be a key feature. The concept has imagined the features expected to arrive in Windows Core OS for phones.
According to the reports, Windows Core OS will power Andromeda and run on an ARM processor so that such a device is able to deliver far better battery life than an x86 device, and would probably provide Always Connected internet capabilities. The dual-screen design may also make it possible to run Windows desktop apps on it.
Windows Core OS is designed to adapt the user interface to the device that Windows is running on, regardless of the hardware. The interface could look a lot like Windows 10 when keyboard or mouse attached, and it would provide full-fledged desktop experience on a PC.