The last time we heard about a major reorganization in Microsoft was when Microsoft decided to move away from the mobile segment. That definitely was a shocking news for every Windows Phone user. Now we hear about another major reorganization which also has that saddening theme stuck to it. Microsoft is now moving its Windows operating system into a new direction. A direction focussed more on Microsoft's cloud services and AI. Also, Microsoft's Windows Chief Terry Myerson who has been a part of Microsoft for the past 21 years is leaving the company because Microsoft is combining its AI and Windows OS components into one large team.
Microsoft will now split its entire focus into two main categories: "Experiences & Devices" and "Cloud + AI." This has also resulted in a massive leadership change in various divisions in the company. The news on this reorganization comes soon after the predictions made by Morgan Stanley on Microsoft's value to reach $ 1 trillion by 2019.
Morgan Stanley predicts that Microsoft will reach the $ 1 trillion mark by 2019. But in order to achieve this Microsoft would have to focus more on Azure, its cloud business and would have to expand Azure to a higher level.
Microsoft is undergoing a major reorganization
Satya Nadella, the CEO of Microsoft, is a bold and ambitious man who has the willpower to take strong decisions like these. The last time he took an ambitious decision we saw the death of Windows Phone. This time we may see a different strategy by Microsoft. Microsoft will no longer be the Microsoft we knew and tried so hard to love despite its focus towards enterprise and moving away from customers.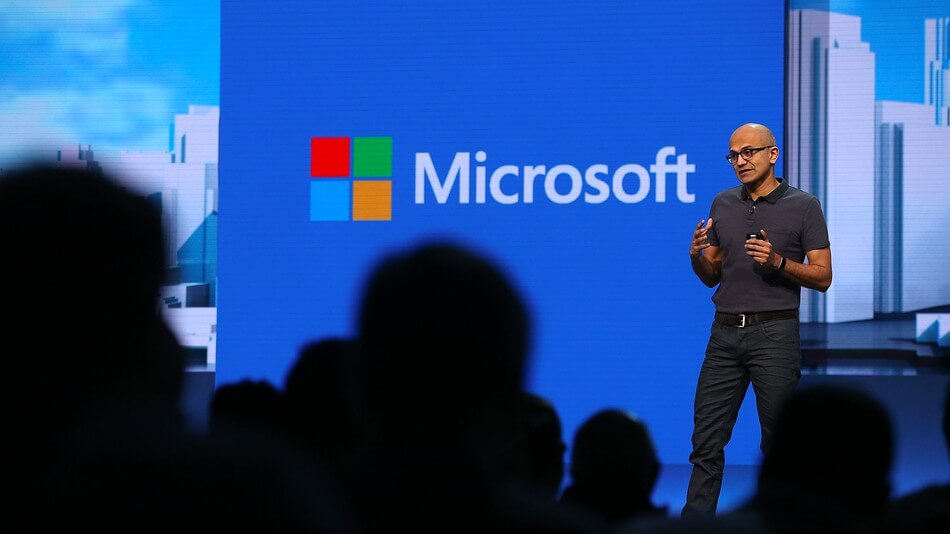 Now that Terry Myerson, the Executive Vice President at Microsoft Windows and Devices Group has left, Microsoft has divided Windows into two groups.
One group will be focussed on "AI and Cloud services". This team will be under the leadership of Scott Guthrie, who is presently the leader of Microsoft's Azure cloud platform. Microsoft says that this team will help make the platform more logically consistent and will prove to be a valuable asset. The engineering team working on AI and Research will continue to be in the leadership of Harry Shum. This team will work on innovative technology that may be eventually used in future Microsoft products.
The second group is called the "Experiences and Devices" team. This group will be lead by Rajesh Jha who was in charge of Office products. The main purpose of this team is to gradually establish in the end-user's mind a unified product portfolio. Which means Microsoft wants products such as Windows, Office, and some third-party applications to be shaped into a more unified Microsoft 365 experience.
Panos Panay who was the Chief of Surface devices is now the Chief Product Officer for Microsoft's own devices like the Surface devices and HoloLens. This seems to be interesting as Panos Panay is known for making great products. We may see more products from Microsoft.
Joe Belfiore will continue to lead the Windows Experiences team and will bring innovative ideas to the Windows ecosystem. Sathya says that Windows is headed in the right direction as Microsoft is innovating in different situations and Device form factors(psst, he might be talking about the Surface Phone). This will connect more users with Microsoft 365 as is what seems to be the main focus for the company now. Joe Belfiore will give more details about the Windows roadmap at Build 2018 which will be held in May.
Kudo Tsunoda will continue to lead the Experiences and Technology team to provide better experiences to the users thereby helping them to achieve more.
Brad Anderson will continue to lead the Enterprise Mobility and Management team with even more integration with Microsoft 365 and a better partnership with Cloud and AI.
Jason Zander is promoted to executive vice president of Azure. The Windows platform team led by Harv Bhela, Henry Sanders, and Michael Fortin will join the Azure team led by Zander. Windows platform is already an important part of Azure and this rearrangement will enable Microsoft to accelerate build a "unified distributed computing infrastructure and application model."
Alex Kipman who was the man behind the HoloLens will now lead the AI Perception and Mixed Reality team which will bring Microsoft's speech, vision, Mixed Reality and additional perception capabilities into one team. Satya says that this team will continue to build first-party Products and core building block Cloud services.
Nothing will happen to Microsoft's Xbox division and it will continue to be under the leadership of Phil Spencer. Microsoft is quite happy with their Xbox division.
Nadella is again urging the team members to push their limits. He says that Microsoft should be driven by what the customer wants. We know that he doesn't mean the Windows fans when he says that. Satya doesn't want any organizational boundaries hindering the growth of the company hence this reorganization. The main motive seems to be growth for the company as a whole. Nadella wants the team members to have a growth mindset culture and to encourage each other's strengths to collaborate as "One Microsoft".
Satya Nadella is again narrowing down his focus on what the company does best. Even though this reorganization may sound bad, Satya believes that Microsoft's Windows has a bright future. Nadella acknowledges that together they have done amazing stuff but he believes that they are "in the very early days of what is possible."
Terry Myerson was the Windows Cheif. His mistakes eventually lead to Windows Phone's death. He stated, "We had a differentiated experience, but it's so clear in hindsight that the disruption in business model which Android represented was enormous, and that building our early versions of Windows Phone on an incomplete Windows CE platform, designed for small embedded systems, left us too hobbled to ever catch up."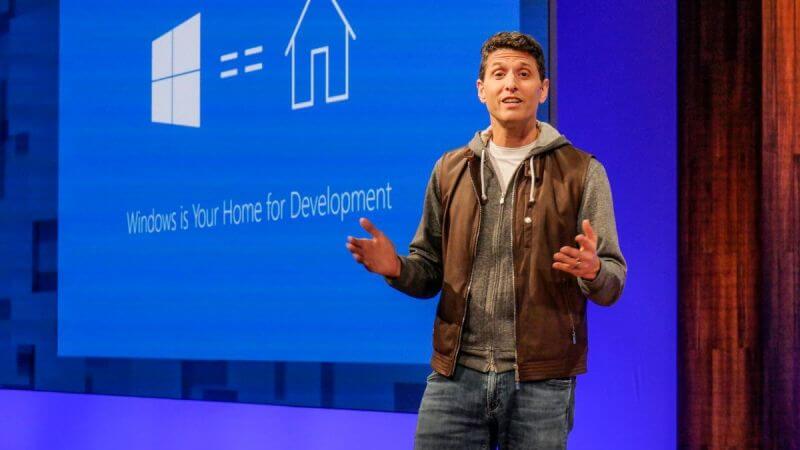 Microsoft was one of the early players in the smartphone business which dates back to the days before the original iPhone. After the launch of iPhone, Microsoft's phone platform looked pale in comparison. They could have started early from scratch but they decided to use an incomplete Windows CE platform.
By the time Microsoft polished it's Windows Phone operating system, Android and iOS have already captured a huge chunk of the market. This lower market share leads to app developers leaving the platform. This is still an issue as people and developers have now lost faith in Microsoft. So any new mobile products from Microsoft will never get the attention that they used to get.
How does the reorganization impact Microsoft's hardware business
This doesn't mean that Microsoft will ditch its hardware business. In fact, Microsoft is a little more focused on hardware now. That is why Panos Panay who was the head of the Surface team is now the Cheif Product Officer and no Microsoft will not get rid of the Surface brand.
What does the reorganization mean for Windows
Microsoft will obviously never kill Windows. What we need to understand here is that a lot of the revenue Microsoft gets is from its cloud business not from the consumers. So Microsoft has taken this decision to be at the forefront of Cloud computing and AI. This will generate a lot more revenue for the company. Windows will not be a focus for the company in a business point of view.
If we think about the far future from now, there will not be smartphones or PCs as we see now. A lot of the work will be done by AI and Cloud Computing. If Microsoft doesn't innovate on this technology, Google, Apple or even Amazon will again take away the market share that Microsoft has. With AI getting a boost Cortana will see better improvements.
This reorganization in Microsoft may not seem to be liked by consumers but when thinking about the future, this is a step in the right direction. We hope to hear more about Microsoft's plan for Windows at the Build Conference in May. In the meantime head over to the comments section and let us know your thoughts on this.