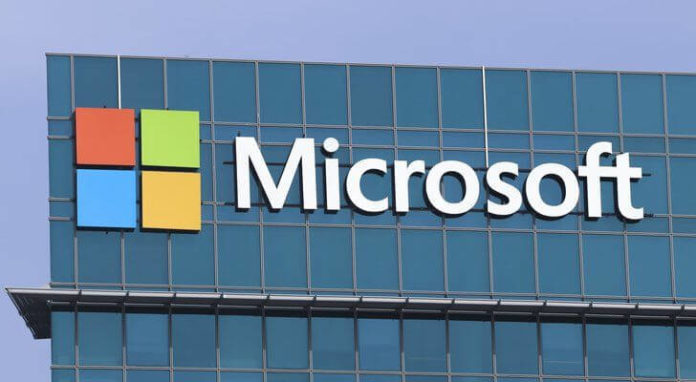 Microsoft is pushing towards becoming the world's first $1 trillion company beating Apple. If the company's growth figures in the cloud business are anything to go by, then we might find Microsoft achieving the One Trillion Dollar mark soon.
It is expected that Microsoft's cloud business will be double in the up coming two to three years which would lead the Redmond Giant to the 1 Trillion mark for which Apple and Amazon are already competing.
According to reports, Microsoft's Public Cloud adoption is expected to grow from the current 21% to 44% in the coming three years which would let Microsoft maintain its dominant position in the cloud market.
Currently Morgan Stanley has increased the price target of Microsoft shares to $130 price tag which would eventually take the Redmond Giant to the $1 trillion mark.
Microsoft as a company holds a market value of $709 billion and is only fourth to Alphabet in third place with $721 billion, Amazon in second place with $738 billion behind the leader Apple which is currently valued at $854 billion.
But the road to the top will not be an easy one for Microsoft since it will be competing against the likes of Amazon which is expected to reach the $1 trillion mark in the coming two years according to the Insights Analyst Dan Ives.
Microsoft is currently focusing more on its Cloud business along with improving its PC business and luring customers to get involved more into its Cloud strategy which would help Microsoft beat the likes of Amazon and Apple to the top.
But this feat by Microsoft is expected to happen if the company's cloud business continues to grow the way it is over the next couple of years. Apple is expected to currently continue on the top since its sales of the iPhone X has been good and with the company launching the 2018 iPhone at an affordable price soon, it is expected to give a tough time to Microsoft to achieve the top spot.