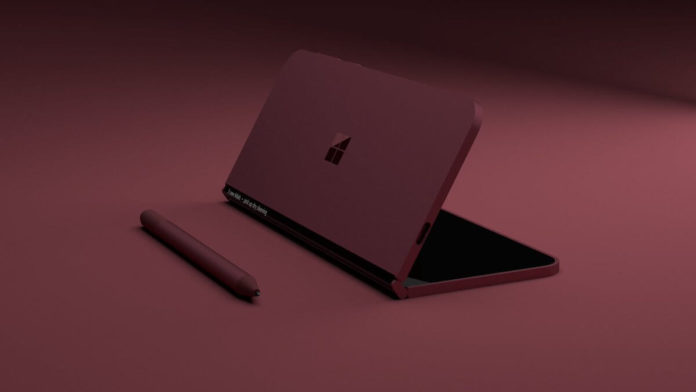 Yet another news regarding the Andromeda device (Surface Phone / Journal) pops up and this time confirms the existence of such a device. Microsoft is known for providing code names to devices they are working on. For example, the Xbox One X was called Project Scorpio. Today, WalkingCat has tweeted that Andromeda is also called "Project AND".
look like Andromeda is also called "Project AND"

— WalkingCat (@h0x0d) March 20, 2018
The AND in Project AND may refer to Andromeda which is obvious but it can also be an abbreviation. AND maybe Adaptive Notebook Device which makes sense as Microsoft is aiming it to be a device which can adapt to different situations.
The Andromeda device or the Surface Phone as people like to call it will create a whole new category for mobile computing. Microsoft has always envisioned a portable PC with telephony. A device which can adapt to different situations. A PC which is truly mobile. Microsoft is trying to make the PC more mobile. Microsoft has failed in its attempt to take on Android and iOS with its Windows Phone OS and is now trying to stick to what Microsoft does best and make it more mobile.
Microsoft has more than 90% market share in the PC category. But the problem is that people work on their PC in their home or office. They can't carry their PCs wherever they go. Even though laptops and tablets are portable, they are still not as portable as smartphones. Nowadays most people browse the web through their smartphones. They also do light computational work on their smartphones. With mobile processors becoming more and more powerful smartphones are getting more PC like features. This is a bad news for Microsoft as more and more people are slowly drifting away from their PCs.
This is where always-connected PCs makes more sense as PCs with mobile connectivity can be used anywhere. But these are still not pocketable as smartphones. A truly productive device cannot be truly pocketable and a truly pocketable device cannot be truly productive. This is what Microsoft aims to solve with Andromeda or the Surface Phone.
Andromeda (Surface Phone) is expected to be a foldable device making it pocketable when folded and productive when unfolded. It will also have telephony enabled.  The Surface Pro was a device which could replace a tablet and a laptop. Andromeda can serve as a replacement for smartphone and a tablet. It will create a whole new category.
As of now, Microsoft has not given even a slight hint about Andromeda. But we are now pretty much sure that it is happening and may come sooner than expected.