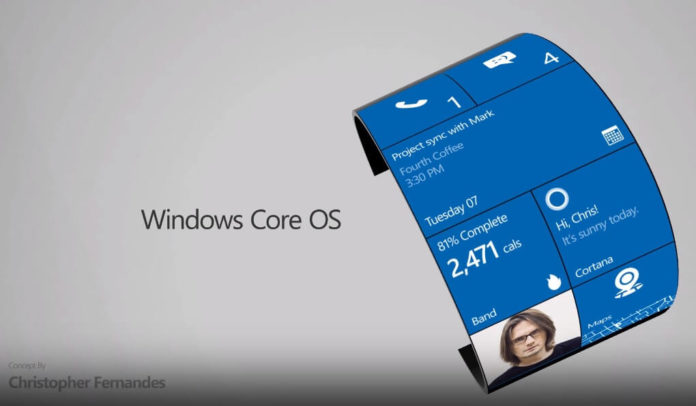 The first and second generation Microsoft Band were, in fact, good products which were well acclaimed by the general consumers. Microsoft Band had support for Android, iOS and of course Windows Phone. Since the Microsoft Band 2 was one of the best activity trackers of its time, people had high expectations for the 3rd iteration of the Microsoft Band. But surprisingly, Microsoft didn't launch any.
The Microsoft Band 2 was launched way back in October 2015 and no successor to this amazing product came. Microsoft hasn't launched any wearable device after the Band 2. But that doesn't mean that Microsoft has given up on smart wearables. In fact, Microsoft might be working on a wearable device as you read this article and that device will be a part of the surface line up if it launches.
Even though Microsoft hasn't given any clue about any wearable product that they are working on, die-hard fans will have some great concepts to showcase. One such concept imagines a device between a Surface Phone and a Surface Band. Of course, both these devices are imaginary as of now, imaginations shared by fans all over the world.
This concept by designer Christopher Fernandes imagines a device that will be capable of competing against the industry-leading Apple Watch and also iPhone and flagship Android Phones. Yes, this concept device is capable of competing against two products at the same time. This may sound similar to the Microsoft Surface Pro. It was a device that could replace a tablet and a laptop and it got better and better over the years.
A 2 in 1 device that could replace a Smart Watch and a Smartphone could be a dream now, but it will see the limelight one day. Going by the standards of Microsoft being able to create perfect 2 in 1 devices like the latest Surface Pro it is likely that Microsoft will be able to do justice to that device we dream of now.
Microsoft Surface Band concept
This beautiful concept by Christopher Fernandes introduces a new category of a mobile device. It has a curved OLED display which enables it to be worn on the wrist. The concept shows Windows Core OS running on it which as we know is a modular version of Windows 10 capable of running on all devices with different display sizes and aspect ratios. Microsoft is actually working on Windows Core OS, obviously, this may not be the actual name.
The concept device has features that serve well to be an activity tracker and a smartwatch. The video then shows how this device converts or unfolds itself to become something that looks like a futuristic smartphone. With ultra-thin bezels and a longer aspect ratio, this device is a beauty.
As the concept device runs on Windows Core OS, it definitely supports Continuum. This is interesting as Continuum enables the device to be a full-fledged PC which unlike Windows 10 Mobile runs on a full version of Windows. So, the device is natively a smartwatch and a smartphone and when connected to an external monitor and keyboard, becomes a PC and yes, it comes with Gigabit LTE support.
A lot of things in this concept is based on the things that Microsoft is currently working on so there is a high probability that this device will be born but we are not sure when the tech industry is ready for such a device. But we can be sure of one thing, Microsoft will launch the Andromeda device (Surface Phone) this year.