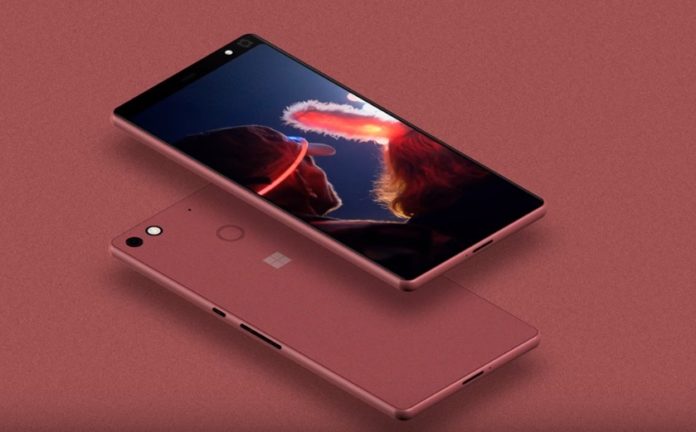 Surface Phone is the most-anticipated product Microsoft was believed to be working on since past 3-4 years. Although there's no confirmation about whether Microsoft is still working on the ultimate mobile device or not. The fans still expect to see it going live next year and a designer has now published a new concept showing the Microsoft's Surface Phone in action.
The designer has created some stunning concept art for Microsoft's ultimate mobile device he refers to as the 'Surface Note' which resembles the look of rumored Microsoft's upcoming Surface Phone mobile device. This is not just yet another foldable phone concept, the designer has imaged a smartphone with premium look-and-feel.
A concept confirms that the Surface Phone is a thing that has all features the Windows Phone community really wants to be real. Since the device is supposed to come under the Surface lineup, the designer shows a premium Windows Phone.
The Surface Phone concept shows the ultimate mobile device, powered by Qualcomm's Snapdragon 835 processor. It comes with 6GB of RAM and 256GB of internal storage, to deliver the best user experience. The back of the device uses Microsoft's Alcantara design, used on Surface keyboards and covers. In this concept, the Microsoft's ultimate mobile device features a 5.7-inch PixelSense display, compatible with Surface Pen and Surface Dial.
The conceptual Windows Phone comes with support for both Windows Hello and fingerprint scanner on the back of the device. It features 12-megapixel rear camera and supports IP68 resistant technology.
While this new concept of Surface Phone looks good and comes with a design could actually make sense for Microsoft given its Surface laptops look. However, as Microsoft has given up on the idea of basic smartphones, expect the whole thing to remain just a concept and nothing more.