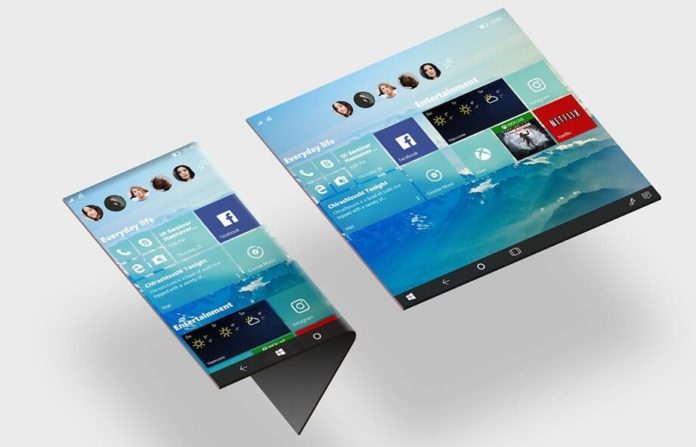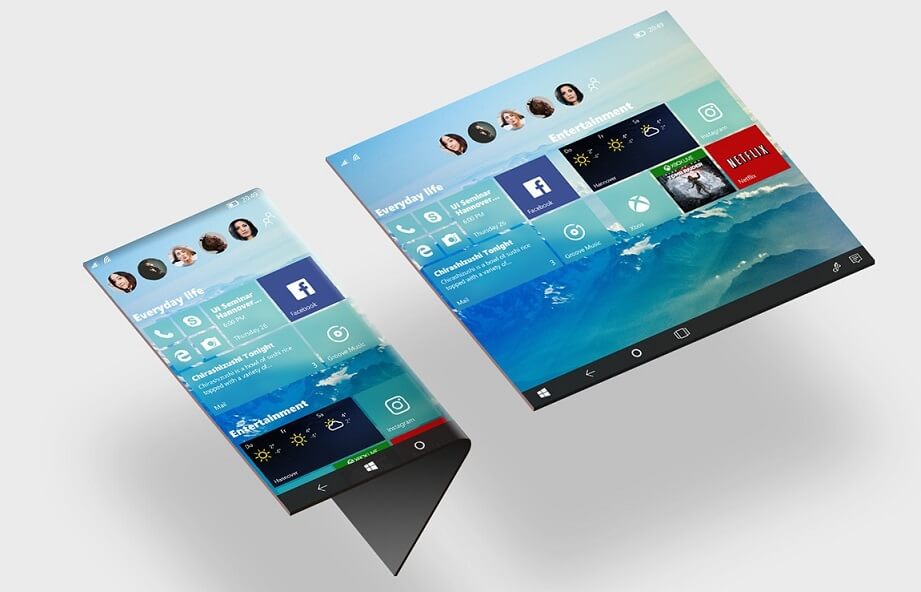 Microsoft is working on a new modular version of Windows 10 operating system dubbed 'Windows Core OS'. The new version of Windows 10 comes with Composable Shell (CShell) for all form-factor including Microsoft's foldable phone device. Today, yet another leak has confirmed that Microsoft's Andromeda is real and might be coming sooner than expected.
Microsoft enthusiast Walking Cat has discovered Windows Composable Shell (CShell) while digging the code in the latest version of Windows 10 Redstone 4. The Windows Core OS includes CShell of Andromeda, Polaris and even 'Continuum Phone'.
Windows Core OS has many CShell, Andromeda is one of them. Adaptive Shell Andromeda is actually a mobile composer in Windows Core OS, and it would be able to run on desktops in tablet mode with an interface similar to Windows 10 Mobile operating system. Microsoft's Andromeda is also supposed to power the company's upcoming foldable phone. In Windows Core OS, the system will share the same kernel and components, only the Shell will be different.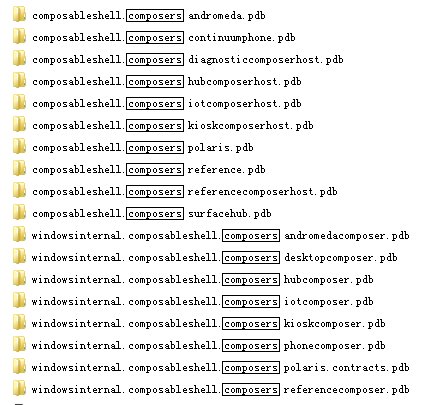 Microsoft enthusiast Walking Cat also shared a proof confirming that the foldable Andromeda (Surface Phone) might support call dialer and 'emergency dialer', though we are not sure whether this is related to Skype or phone capabilities of the device. "Files inside composers from 17025, Andromeda has CallingController/EmergencyDialer like phone composer, also there are Side By SideWindowingPolicy / SingleSide WindowingPolicy," Walking Cat tweeted.
Polaris (CShell) spotted
Microsoft's first attempt to launch Windows PCs with apps only from the Windows Store failed, due to a number of issues but mainly because of lack of apps. Microsoft is working on Windows Core OS for desktop with Polaris Shell which is essentially a new modern version of Windows 10 and RT, but with more features and better interface.
Windows 10 S isn't successful either, the company is, however, working on Polaris which is a lightweight version of Windows 10, without legacy applications and some components. Polaris could see daylight next year, and it will support Win32 applications such as Photoshop through emulation or any similar tech.
Windows Core OS 'Polaris' is designed for users who spend most of the time browsing the web and watching the entertainment videos. With Windows Core OS, Microsoft aims to remove Win32 entirely, wherever possible. The operating system would apparently lack some features but since Microsoft is not killing Windows 10 Pro, power users can still use original Windows 10 operating system.