Many speculations have been floating around in the tech world about Surface Phone since Microsoft said bye to its Lumia lineup phones. Everybody is expecting a flagship phone from the tech giant. Microsoft has never shown the glimpse if they are working or not on such device but in last few months many rumours have come in the tech industry indicating that Microsoft is developing a phone that will be unique in the market.
In an interview, Microsoft CEO Satya Nadella said, if Microsoft did make a phone, it would be the ultimate mobile device, indicating the company wants to go ahead competition when developing a Surface Phone.
We all are aware of the fact that foldable smartphones are going to be the real thing soon and many OEMs like Samsung, Apple, LG have registered some patent related to foldable smartphone and are reportedly working on same. Microsoft has also got a patent for an innovative hinge for a foldable smartphone that would make two separate display panels to seamlessly become a single one when the fold is opened. This new patent from the company could mean that Surface Journal is there in Microsoft product line-up.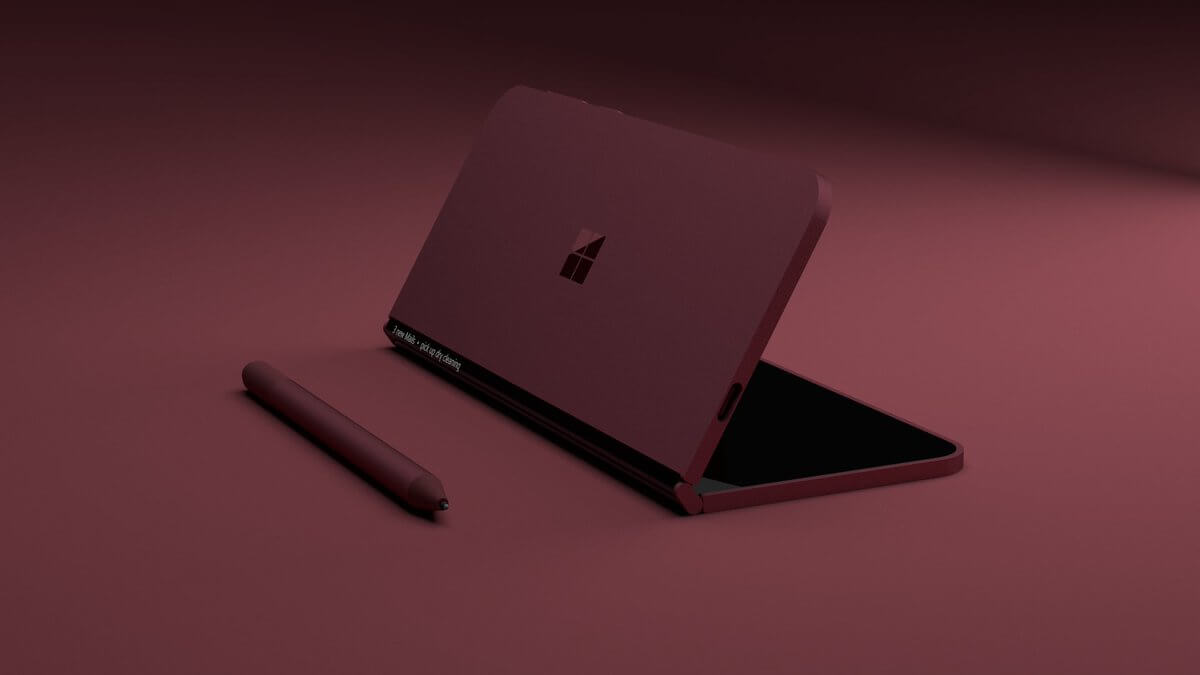 Designer David Breyer tweeted with an image showing that what a Surface Phone could look like, based on the hinge patent.
"With a dual-display device, the mobile phone or tablet can include an open, expanded position where both displays are flush so that the user feels like there is a single integrated display. In a closed, condensed position, both displays are face-to-face so as to protect the displays. In a fully-open position, the dual displays can sit back-to-back so the user needs to flip the device to view the opposing display," Microsoft explained foldable phones in a patent.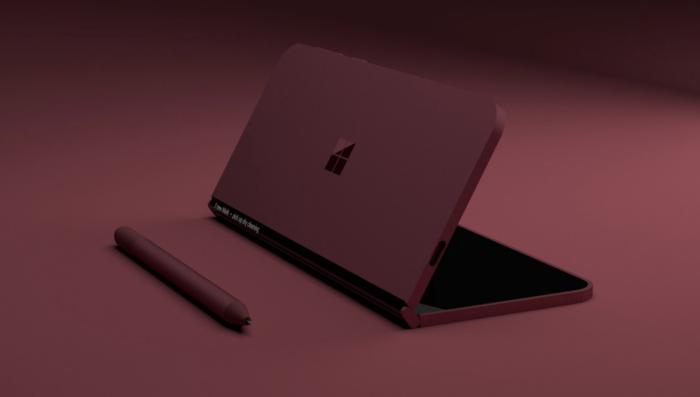 In today's world, people want to be productive even when they are on the go and their need and expectations from the technology are going high years by years. Every device becomes obsolete within few months of its launch. People want a device that can work like a PC and Phone and at the same time should be portable enough to carry around. And a foldable phone could be the one that everyone needs.
Dear tablets, you're dead
A mobile type device with dual screen makes sense, and it could kill the tablets since the consumers are looking for a tablet that they can put into a pocket. Foldable phone basically enables PC and tablet features in a pocket mode when folded in half. Would you want a tablet instead of a device which can be folded and offers same or more functionality than a big screen size tablet? Probably not.
Foldable device is not a portable tablet, it's more than that
It can be your phone, tablet and even a laptop
A foldable device with voice call support can be your phone, with the screen closed, it would look and work like a phone, a slightly thick phone. Of course, the device could be unfolded flat and it would become a tablet when the screen is opened up flat.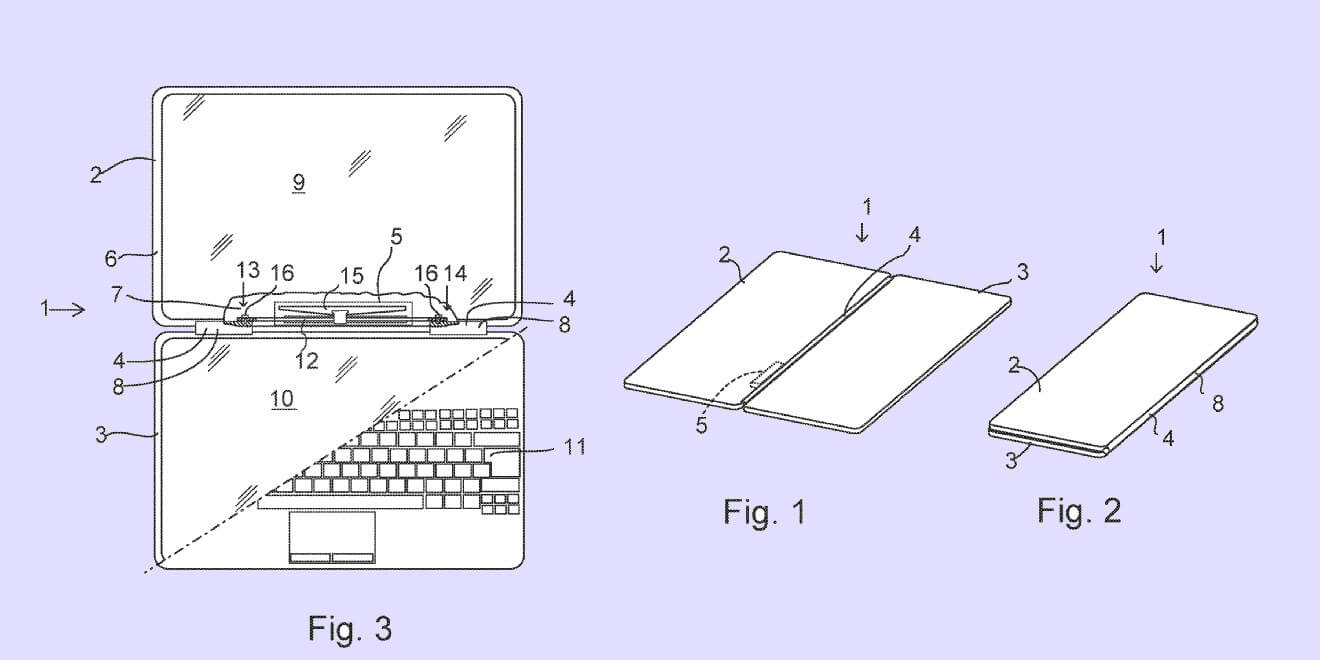 When the device is foldable in a part way, the top screen could be used for video and the bottom one for keyboard, editing a presentation or taking notes – it's your laptop or a notebook.
The device could be more than a phone, tablet, laptop. As patented by Microsoft, the device could be also used in 'tent mode', with the screens outward at a specific angle, it would look something like an alarm clock, maybe this?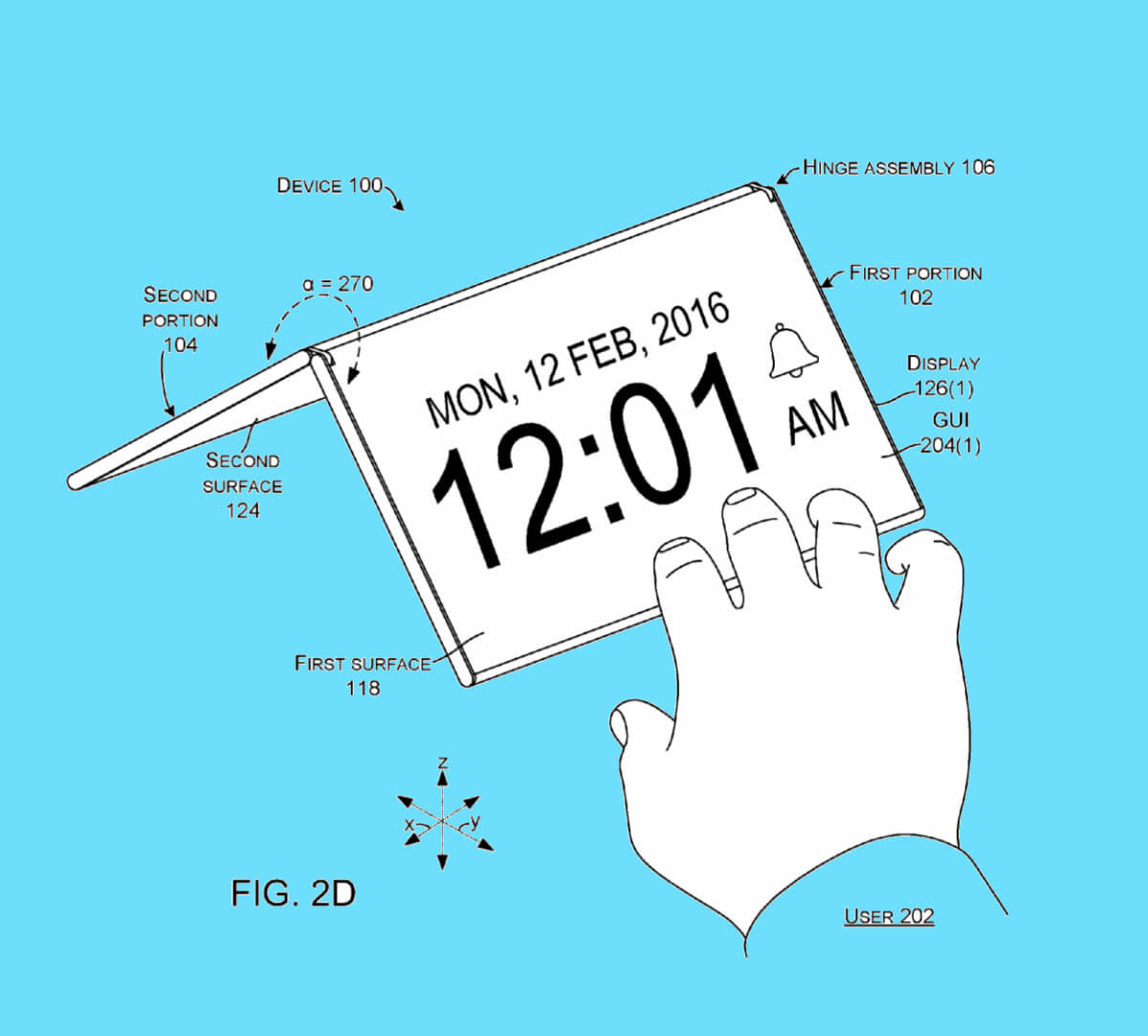 "Along with these enhanced capabilities has come a demand for larger displays to provide a richer user experience. Mobile phone displays have increased in size to the point where they can now consume almost the entire viewing surface of a phone. To increase the size of displays any further would require an increase in the size of the phones themselves. This is not desirable, as users want their mobile phone to fit comfortably in their hand or in a shirt or pants pocket," Microsoft explained recently explained in a patent.
It would be interesting to see if Microsoft launches the mythical Surface Phone/Journal on the market then what would be their marketing strategy which failed miserably in days of Lumia phones? Will the device support Win32 apps? There are many things we still don't know – but we might do soon. Do let us know what you people think about a foldable mobile device in the comments below.