In our earlier article for WhatsApp Beta we reported about the internal testing of the new Stickers feature for Windows Phone users. Now we bring you another new feature which the WhatsApp team is testing.
The new feature works on similar lines to the "Stories" feature on Instagram. Users will now be able to view the Story posted on WhatsApp without having to move to the Status option for Windows Phone.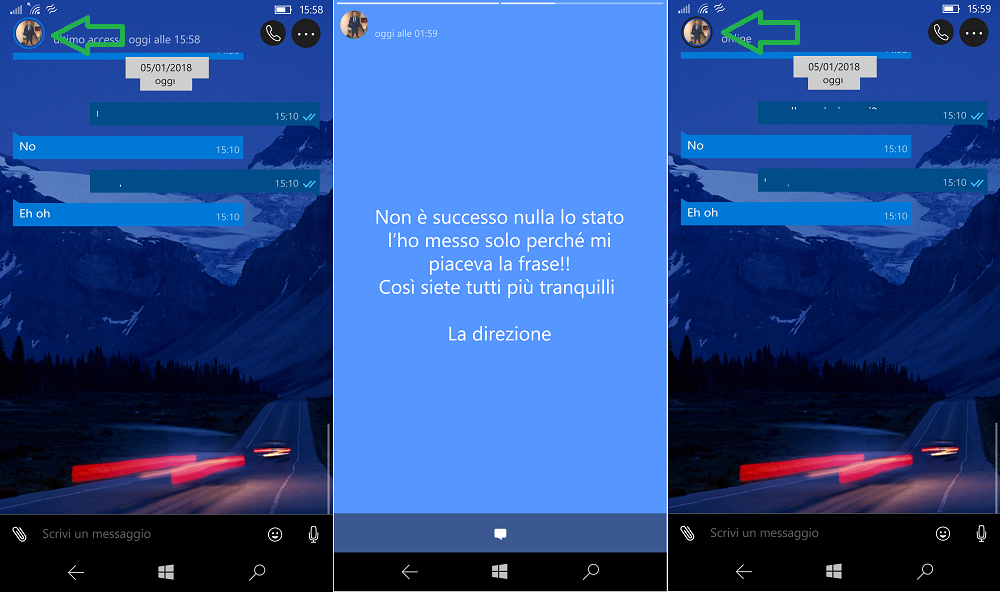 You would need to tap on the image of the Contact who has posted a new Story on WhatsApp. Users will be able to see a "Blue" line around the profile icon of the Contact who has posted a story letting us know that a story has been published by the particular contact.
The line will change color to "Black" from the earlier blue color once the story has been viewed. This feature will help users to see the story published by your friends or family members without having to go to the "Status" option.
This feature is currently under internal testing with WhatsApp team and should be made available for Beta testers in the upcoming updates to the Windows Phone application. We will keep you posted as an when the feature is made available for Beta testers. Till then make sure to watch this space for more info.