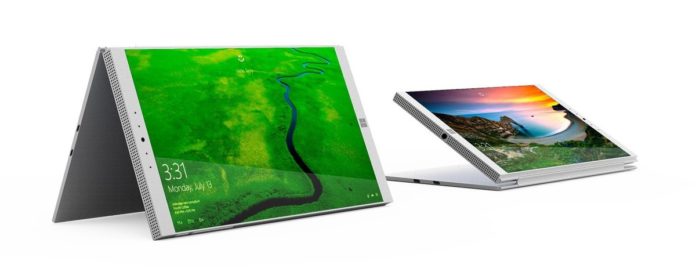 Earlier today, we discovered a new patent for Microsoft's foldable Surface Phone or Surface Note, codenamed Andromeda. Microsoft filed a patent for a "Hinged Device," the patent shows a tablet-sized device that could be folded into the mobile-type device, using a special hinge. While the patent doesn't reveal too many details at first, it does seem to align with Microsoft's innovative Surface devices pretty nicely.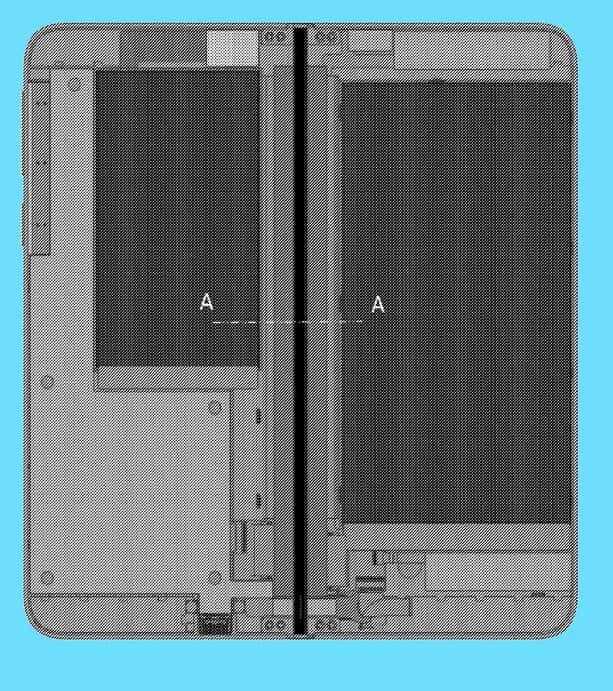 Another new Surface Andromeda patent shows off a mobile-type device with an interesting design. Unlike the previous patent, this new patent shows the mythical Surface Phone with the OLED display. The patent revealed that the ultimate mobile device might come with a modified low profile USB-C port design, this makes sure that the device will be thin even when folded, unlike the ZTE Axon M.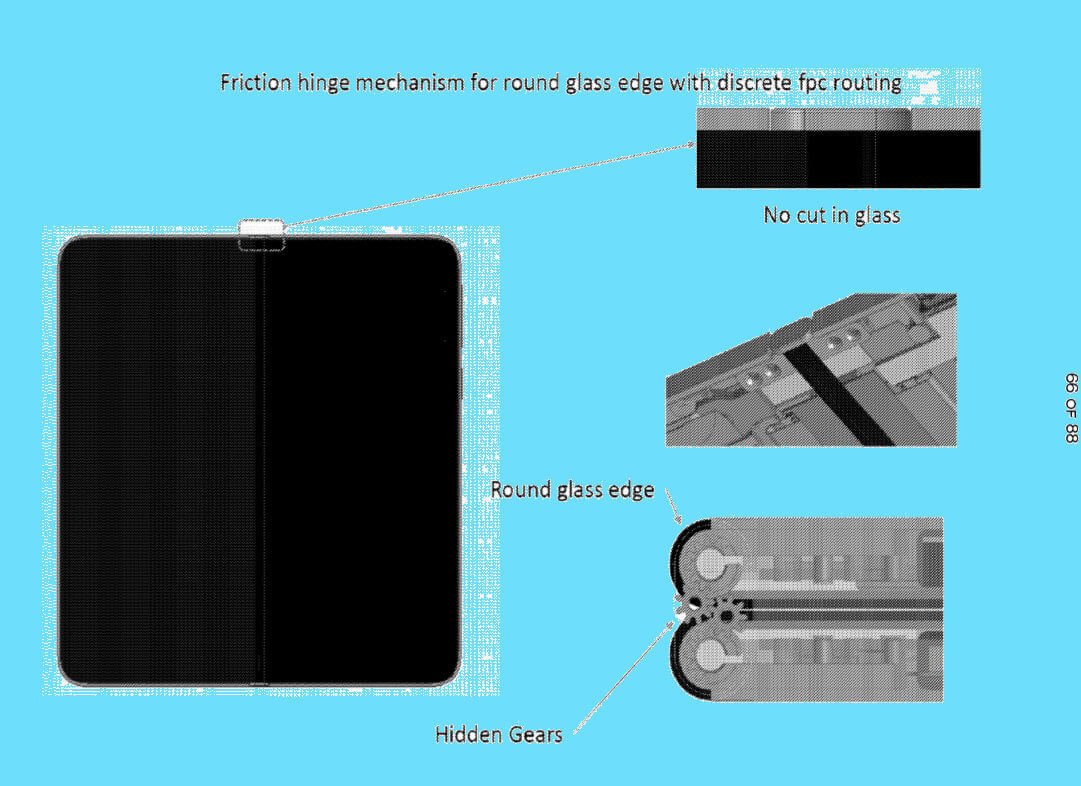 The device has a round glass edge-hidden mechanism friction hinge. The patent describes the use of OLED Display in landscape mode where the device will be folded at the active area to eliminate the gap, while in portrait, the device will be folded at active area. Microsoft also explains the use of a low profile Surflink connector with Modified USB Type C.
It's worth noting that this is the extended version of the previous patent and the company has described the patent "as hinged computing devices. One example can include a first portion and a second portion. The example can also include a first display positioned on the first portion and wrapped around the hinge end between the pair of self-regulating hinge assemblies. The example can further include a second display positioned on the second portion and wrapped around the hinge end between the pair of self-regulating hinge assemblies".
What's more interesting about this patent is that the two glass on sides can be folded, while the folding edge could be flat as well. At this point, it's not yet clear when this new device could see daylight, but since the company has filed a lot of patents in 2017, this indicates the device will be launched as early as next year.
According to the rumours, Microsoft is believed to be testing the Andromeda device with advanced capabilities like LTE and support for phone calls. Recently a leak revealed that the note-taking app could be called "Journal", an advanced version of OneNote. What do you think about this new patent? Share your thoughts in the comments below.