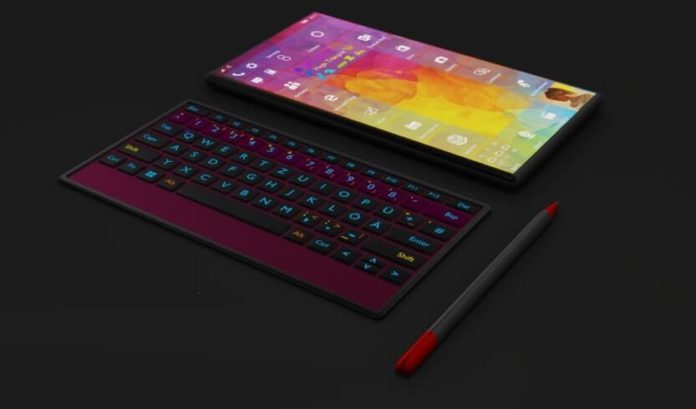 Today yet another patent has leaked the design of Microsoft's long rumoured Andromeda (Surface Phone) device. While Microsoft has given up on Windows Phone platform, the company is not giving up on the concept of Windows on Mobile. Microsoft has no plan to give up on mobile entirely as the future of computing is mobile but this doesn't necessarily mean that the company's next mobile-type device will be an ordinary me-too smartphone. Microsoft is said to be working on a device described as a new mobile-type device codenamed Andromeda, the product name is still unknown, although it is known as Surface Phone on the internet. So far we know that the Andromeda (Surface Phone) could be a modern version of the original Courier prototype.
Microsoft's Surface Phone will be launched in the form of a digital notebook device, possibly with mobile capabilities. While this new Microsoft foldable device has never been confirmed by the firm, recently patent have leaked the possible design of the mythical Windows mobile-type device.
While we are yet to find out if Microsoft still wants to launch a Surface Phone or not, today a new patent shows off yet another brilliant idea that the company still has in mind for a unique mobile-type device. The new patent shows a mobile device with a self-regulating hinge, this would enable the new form factor that will bring back the Microsoft Courier design that the Surface Phone has been rumoured to embrace.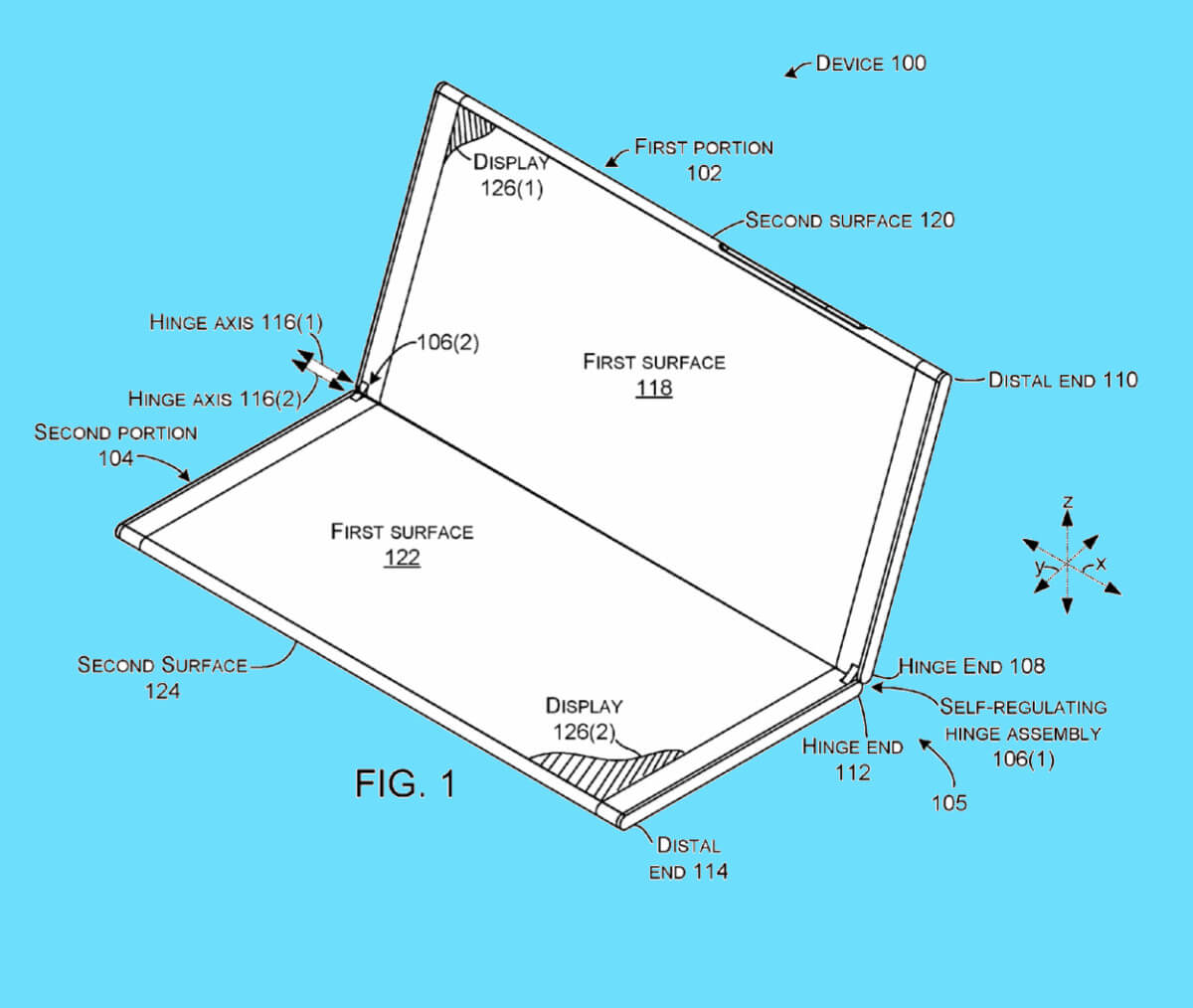 This revolutionary device has a hinge that joins two different screens that would seamlessly become one, it could play the role of a 2-in-1 device more than just a smartphone. In this patent, Microsoft shows a device which appears to be a small mobile-type device that is being used with a keyboard. It also has a display where there is a screen, sort of alarm clock, probably the Windows Lock screen.
Microsoft describes this patent as "pair of self-regulating hinge assemblies rotatably securing hinge ends of the first and second portions around a first hinge axis associated with the first portion and a second hinge axis associated with the second hinge axis so that an extent of rotation around the first hinge axis corresponds to an extent of rotation around the second hinge axis."
The device will run the full version of Windows 10 on ARM chipset since Windows 10 Mobile is dead. Recently Microsoft watcher WalkingCat discovered some references to a Journal app in the Whiteboard app. "This is the accessibility title for the Journal application which consists of a left and right page for content creation," the leaker described the reference.
With Andromeda device and Windows Core OS, Microsoft plans to encourage its partners to expand the ecosystem with their own products based on the concept of a 'foldable mobile device with a modular version of Windows 10″. However, there's no guarantee just yet that Microsoft will release the foldable mobile device next year.