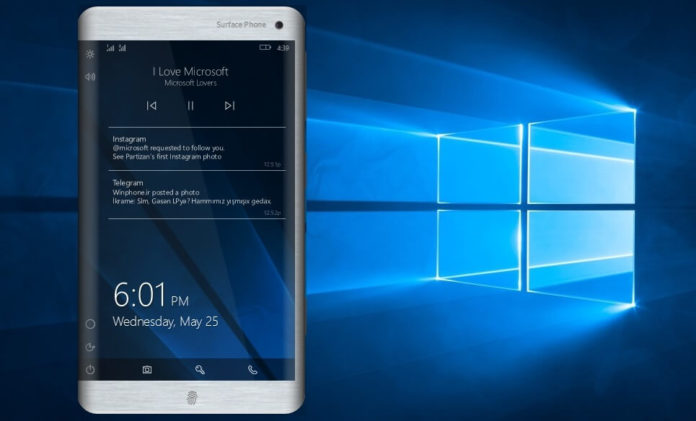 Microsoft recently patented new designs for a foldable mobile device and it was obviously just a matter of seconds until people started dreaming about the mythical Surface Phone once again. Microsoft does hold many patents for foldable phones and other features (improved camera tech) that could help build a truly ultimate mobile device (Surface Phone) we have been waiting for. The ultimate mobile device, to what's currently known as Andromeda is rumoured to arrive next year with a rich set of features aimed at increasing the productivity of business customers.
Today, Microsoft enthusiast "Walking Cat" on Twitter revealed that he has found references to the Surface Andromeda mobile device note-taking app in Whiteboard app. Microsoft recently released the Whiteboard application for Windows 10 devices and it contains a reference to "Journal" application. "This is the accessibility title for the journal application which consists of a left and right page for content creation," the reference reads.
"It maybe the note-taking app integrated with Andromeda shell, so "left and right pages' maybe designed for a device with two screens," Walking Cat tweeted.
The Microsoft Surface Andromeda continues to be a dream that's yet to come true, with several patents leaked online claiming that the device will be foldable. The most recent speculation on this model indicated that Microsoft was testing the foldable mobile device with note-taking feature under the closed doors.
Microsoft Surface Andromeda: What we know so far
Microsoft might be working on a new product that could launch as soon as 2018. Codenamed Andromeda, the device is similar to Courier.
"Microsoft Courier was the codename for a rumoured Booklet PC from Microsoft, first reported in 2008 and cancelled in 2010. The unit would have contained dual-touchscreens that faced each other in a booklet form factor, and would have used a stylus and finger touch for input," Wikipedia explains.
Microsoft is planning to revive the original idea of Courier with Andromeda by using the Windows 10 on ARM project. Microsoft Surface Andromeda will focus mostly on note-taking capabilities, the company is also planning to launch dedicated apps for this device, with rumours claiming that the app will be called 'Journal'. And the Surface Pen will obviously be the key accessory to enhance the feature.
It's not yet clear whether the new Microsoft device could offer phone capabilities but as Qualcomm's Snapdragon processor will power this device, the Andromeda will be always connected to the internet for communication.