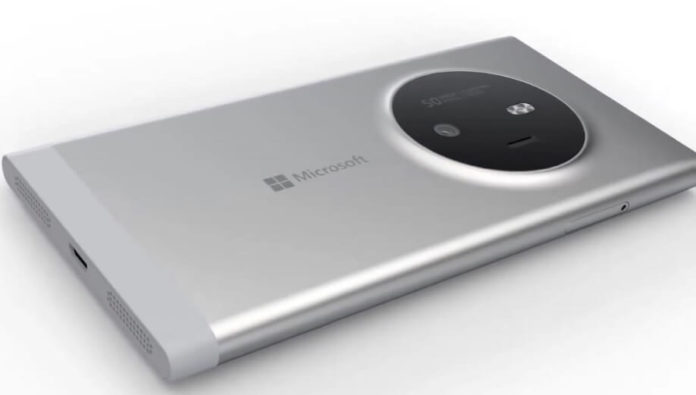 We're still hoping/expecting the Surface Phone or Andromeda from the Redmond giant despite Microsoft officially announced the death of Windows 10 Mobile and admitted that no new features and hardware are planned. This year, Microsoft has been dropping hints that the ultimate mobile is still in works, while whenever they were asked about such projects, the company executives have declined to comment.
We've been hearing rumours about a 'Surface Phone' – the ultimate mobile device from Microsoft, which is currently known as Andromeda, a foldable mobile device. The design of the ultimate mobile device has evolved over time, various patents have confirmed that Microsoft's Andromeda is a foldable mobile device. Microsoft's Andromeda device won't be like anything we have on the market today.
A new patent has been published for a Microsoft foldable device, this patent focuses on the camera tech which seems very interesting. The patent shows a foldable mobile device with two portions, the first portion is having the first front surface and a first back surface, with the image sensor (camera) installed on the first portion with an "imaging optical arrangement lying in imaging connection with the image sensor and defining a first field of view with a wide angle of view."
In simple words, the patented device has a camera sensor on one side, while the other side has an optical arrangement. "The device is illustrated in a flat open position with an opening angle of 180° between the back surfaces of the first and the second portions," Microsoft describes the patent.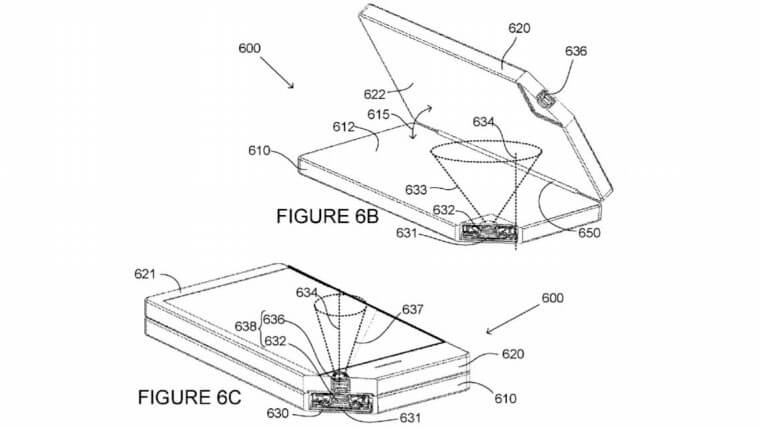 The patented camera design could be used in any mobile computing device such as a smartphone, tablet or laptop. Microsoft may be planning to implement this camera tech in its Andromeda mobile device.
Last month, the head of industrial design at Microsoft was asked about the software giant's mobile devices plan. "Who Knows?" he told The Verge reported while laughing. Andromeda isn't exactly a phone, it could be a mobile device similar to Courier, which was a digital journal project. Microsoft will share the details regarding its mobile computing vision once the device is ready.