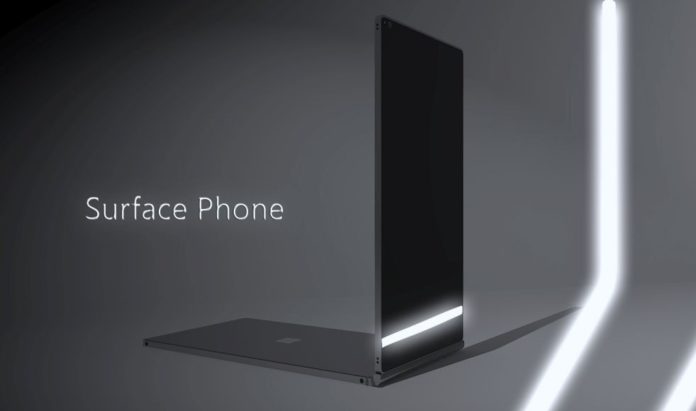 Microsoft's decision to exit the smartphone market disappointed many. By giving up on Windows Phone platform, Microsoft makes it risky for consumers or even developers to invest in its own ecosystem. Microsoft is, however, working on a new foldable mobile device (not the Surface Phone) and plans to create a new hardware category.
Microsoft's Surface business is on a roll this year, unlike the Windows Phones, the Surface business is profitable and the latest Surface Book 2 is also receiving good response from critics.
Ralf Groene, head of industrial design at Microsoft was explaining about the Surface devices and the journalist Dieter Bohn asked him, "It sounds like you should make a phone". Ralf Groene takes a pause, laughs and replies, "who knows".
Recently Microsoft's CEO Satya Nadella was also asked about the new hardware category, and the CEO laughingly answered that "I'm definitely not going to talk to you about it before I have the device."
At the GeekWire Summit, Satya Nadella also explained how Microsoft can stay relevant in the mobile market without a mobile platform of its own. "We absolutely do not have the share to have our smartphone hardware, that's a real consumer choice. That's the reality of it. (…)The reality is that we cannot compete as a third ecosystem with no share position and attract developers. The thing we're doing is to make sure that the software is available so that we can service the enterprise customers who really don't care about a lot of the things a consumer will care about," he said.
Microsoft is said to be working on a device similar to Courier. The device is rumored to feature a foldable body and is internally referred as Microsoft Andromeda. The Andromeda will feature foldable display, and new operating system 'Windows Core' to enable a modular experience. Microsoft is already testing UWP applications with support for dual screen and as well as the note-taking capabilities. Microsoft appears to be trying something truly innovative, though it still remains to be seen whether Microsoft will innovate a new category with Andromeda or not.