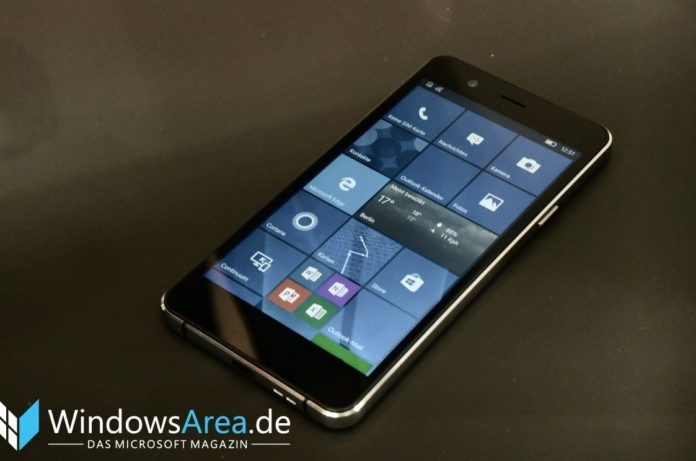 Trekstor announced the WinPhone 5.0 at the IFA 2017 and recently confirmed that it plans to start the mass production. The German manufacturer earlier revealed that it will launch a crowdfunding campaign to collect 500,000 Euros for the production of WinPhone 5.0.
The firm was supposed to kick off a Kickstarter crowdfunding campaign on November 1 but now it appears that the company has delayed the campaign. The reliable German site now reports that the Trekstor WinPhone 5.0 crowdfunding campaign has been delayed and it is now expected to launch by November 3 or later.
While it's nearly impossible for the campaign to reach the target of 500,000 Euros as Microsoft recently announced that Windows Phone is no longer being developed, this isn't stopping Trekstor from abandoning the platform.
The original value of the WinPhone 5.0 is 249 Euros, while the supporters will receive the device for just 209 Euros. The Trekstor WinPhone 5.0 comes with a 5.0-inch IPS display with a resolution of 1270×720, the screen is also protected by Gorilla Glass 2. As it is an affordable device and Windows 10 Mobile OS doesn't support the latest processors, the WinPhone 5.0 is powered by Qualcomm Snapdragon 617. It has 3GB of RAM and 32GB of storage.
It comes with a 13-megapixel camera which clicks decent images. The device has only 2250 mAh non-removable battery that will deliver a few hours of video playback.