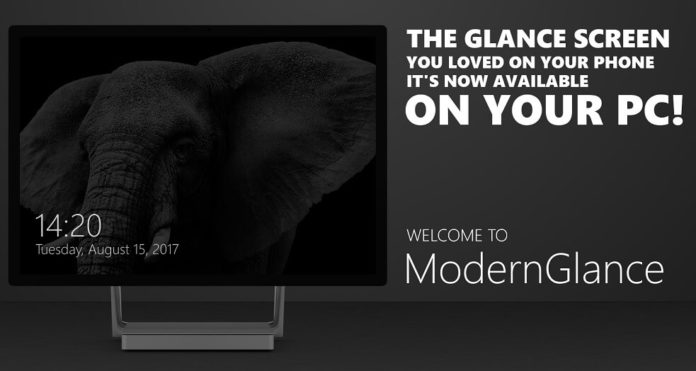 Exclusive to Lumia Windows Phones, the Glance Screen allowed the devices to show some useful information such as weather on the phone's screen without consuming a huge amount of battery life. Microsoft never released the glance screen app for Windows 10 PCs, however, a developer has finally created a new third-party app that brings glance screen to Windows 10 PCs and Tablets.
If you would like to enable glance screen on Windows 10 PCs, you can now do so by downloading the new ModernGlance app. Acts like a screensaver, the Modern Glance app simulates the original Lumia Glance screen on Windows 10 PCs.
The ModernGlance app is designed to offer minimal yet useful information to your PC's screen. The app, however, lacks feature such as calendar entries, weather updates or emails received.
Enable glance screen on Windows 10 PC
Download and install the ModernGlance app from the Windows Store
Select background source
Select Background opacity
and the glance screen will work on Windows 10.
In the app, you can select the desktop image, Bing image of the day, picture file library and the pro version allows you to set a video file as the glance screen background. Furthermore, you can also configure the system to close the glance screen with double or single tap/click, mouse movement or swipe, keyboard.