Microsoft during the launch of Surface Laptop also announced that the it will be made available in four different colors. However the four colors of the Surface Laptop were limited to Intel Core i5/256 GB model in US. Later those Four Surface Laptops colors were made available to 17 new markets for the Core i5 version. And now it is discovered that Microsoft will be soon bringing all the colour options to the Core i7 version of the Surface Laptop.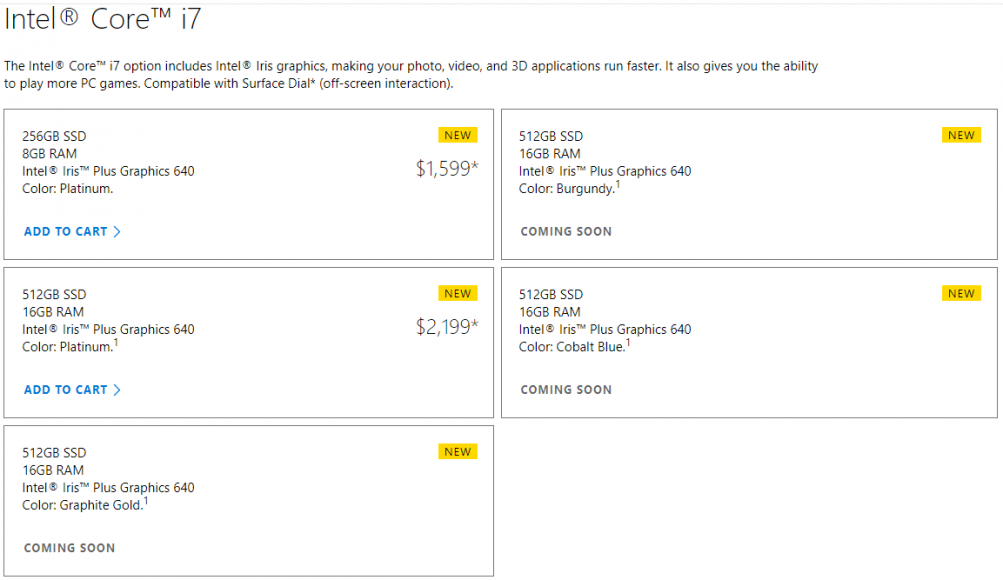 The company's four colors include Platinum, Graphite Gold, Cobalt Blue and Burgundy. While Intel Core i7 version was earlier available only in Platinum. Microsoft has now displayed on their Store page that the rest of the colour options as "coming soon" as you can see this from the image above. Microsoft had not mentioned any date when they will arrive but we hope that they will bring them sooner.
Microsoft at its Shanghai event for the new Surface Pro had announced that the Family of new Surface devices which will also be powered by a new Operating System Windows S, where users will be able to download applications only via the Windows Store. The devices were then made available across 25 markets.
You can buy the surface laptop here.