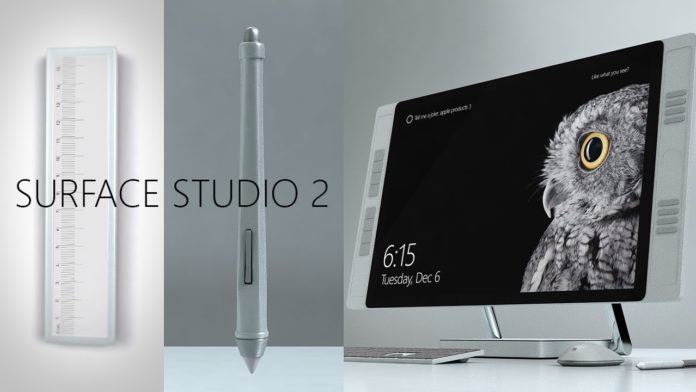 Microsoft' Surface devices are being appreciated by consumers and critics for their flagship specifications and the over the top design that truly stands out in comparison to others. When Microsoft had launched their Surface Studio, their new all in one PC it's success was doubted because of the declining PC market. But Surface Studio was able to create a dent with its debut at its own specific market. There is a beautiful concept video created and uploaded by the a Youtuber for the next version of this ultimate Surface Studio device for the professionals.
The concept video shows how Studio 2 will evolve with the rotatable Studio mode with both way the display can be used. Studio mode of the original Surface Studio was in itself a path breaking feature and the ability to rotate your display in studio mode will definitely enhance the productivity. The Surface Dial is also changed to allow the 3D movement of the Dial which was limited in the first version. The concept designer has introduced a new accessory " Surface Ruler " which can used for making straight lines and can be used for the functionality of other geometrical equipments. The display of the Studio 2 is also provided with a port for connecting additional peripherals to it's side to add more and more functionality.
On the whole the concept device looks very cool and we would be waiting to know what Microsoft has been doing for the next version of the Surface Studio.