Microsoft to start rolling out the Windows 10 Creators Update to the 13 eligible Windows 10 Mobile devices in next week. And more than 50% Windows 10 Mobile users (including me!) are not happy about this decision. Reason is simple we don't get the Windows 10 Creators Update on over Mobile device and our devices will not get any Insider Preview build.
But put all this stuff aside and think about the future. Recently, Windows Insider Program head Dona Sarkar said in an interview that the 5-6 inch touch screen device is not the future of the Mobile technology. And just a couple of days ago Microsoft CEO, Satya Nadella said that 2-1 category device is the future technology, which we will soon bring to the market. We've the vision of the ultimate-mobile-device.
In case if you don't know, last year Microsoft partnered with the Qualcomm to bring the entire Windows 10 experience on the mobile chip. Turns out, they are not bringing Windows 10 on Mobile screen, but they are bringing mobile chip for Windows 10. In other words, they are bringing PCs that runs on Mobile chip starting from the Snapdragon 835/836 processor.
A new device that will be little bigger than the Mobile and smaller to call it a PC, you may call it a "Phablet". One of the biggest thing about this device is that it will have the Cellular capability, the Cellular PC. Company is planning to help customers so that they can easily buy data directly from the Windows Store. Basically the Windows Store will host these data plans, so user can easily purchase it and manage usage of it. And user can use it as Wi-Fi and cellular networks, consume data, and also can manage costs.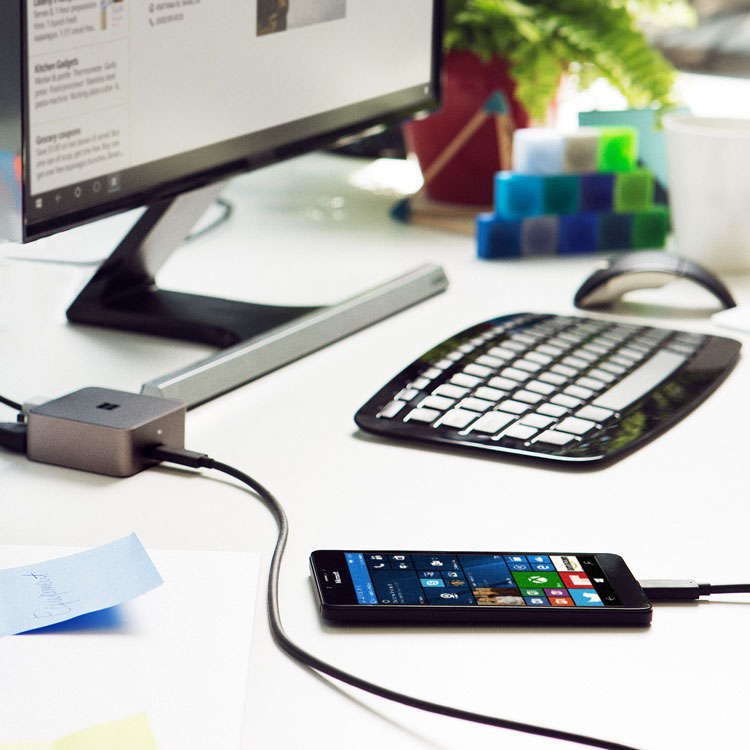 The eSIM technology lets users switch providers and plans without the hassle of getting a new physical SIM. Carriers like AT&T, Etisalat, Vodafone, Telefoni can take advantage of eSIM technology to build devices without an exposed SIM slot.
In addition talking about platform then, users will be able to install any x86 Win32 app – unmodified – from any source, no repackaging as UWP or delivery via the Windows Store required. The new Snapdragon 835 processor, which is already in production for a while now and expected to hit the market around October-December. It features 27% higher performance while drawing 40% less power than Snapdragon 820/821 SoCs. The new silicon also features Quick Charge 4.0 tech, allowing for a five-minute charge to be enough for 4-5 hours of life for a phone, and up to 50% in 15 minutes.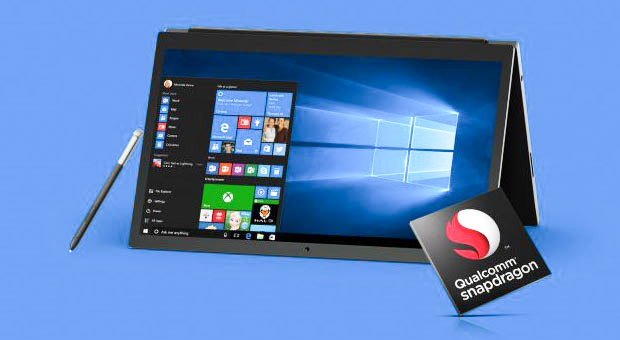 The Qualcomm CEO said that "Snapdragon 835 is expanding into Mobile PC designs running Windows 10" and ARM based Windows 10 device will arrive later this year, that doesn't means that the we will see so many devices by the end of  the year. Maybe, we have to wait at least for the E3 2018 or more. Although, OEMs will gradually take advantage of new processor and will launch new devices with Qualcomm Snapdragon processors.
And this new device will have Pen support (they are reportedly working on a multi-device pen, one pen for all surface devices) and we will have an awesome 3 in 1 device and Enterprise would love it, since VoIP, Messaging support, mobile data and more!
Although, this device is at the very early stage of the development, but company is likely to announce few details about it at the Build 2017 event which is scheduled for May 10 – 12, 2017.