The last few weeks have been pretty bad for Windows Phone users. Various rumours of Windows 10 Mobile getting killed off has been floating around the internet. Though we have tried our best to justify that the rumours are anything but true, fans are not happy. Today we'll take another look at it. Is Windows 10 Mobile really being put into life support? Let's take a look.
The state of Windows 10 Mobile was always a sad one after Microsoft stopped making new phone. There were no new phones to choose from except the costly but excellent HP Elite x3. The Alcatel Idol 4S was also an excellent piece of hardware, but that was all. No new phones were released from any OEMs that made any mark. Though displeased and irritated, the hardcore fans were still sort of content, until Microsoft released build 15204 for Windows 10 Mobile. This was the first build from the development branch after Creators Update, but the insiders for once were not happy with a new build.
The new build was released from a different branch than that of the Redstone 3 branch. Named as 'feature 2' branch, the build number was drastically different from the PC insider build. Users were naturally panicked, and Twitter was abuzz with rumors that Microsoft was killing Windows 10 Mobile finally for good. Many tech writers cited unnamed sources and sent of series of tweets claiming Windows 10 Mobile was put on maintenance mode.
With the Creators Update set to roll out to only 13 selected phones, Reddit and other tech forums quickly concluded that Windows 10 Mobile was finally killed and Microsoft was putting the remaining handful of supported devices on life support. To worsen matters, the Upgrade Advisor app, which is used to update Windows Phone 8.1 devices to Windows 10 stopped working for a few days(though it's back again now). The situation was looking dire, until now.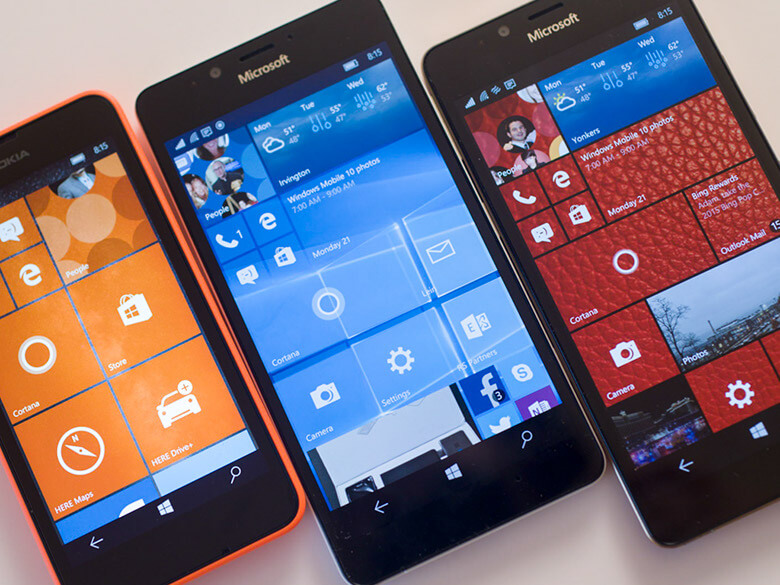 Our chief editor, Mayank, wrote a lengthy piece on why the rumors about Windows 10 Mobile's death, were fake and exaggerated. He argued that the disputed 'feature 2' branch was only a temporary measure that would again normalise when the code re-factoring became complete. The builds would then jump back to the Redstone 3 insider branch. This was Microsoft's original statement, but fans sadly misinterpreted it. To further strengthen it, Microsoft's Brandon LeBlanc, Senior Program Manager on the Windows Insider Program Team has tweeted out in response that Windows 10 Mobile is still alive and kicking,
We have been clear. Work continues on Windows 10 Mobile!

— Brandon LeBlanc (@brandonleblanc) April 17, 2017
So there's it folks. Windows 10 Mobile is not dead, at least for now. It may get side lined as Windows 10 PC takes the precedence. With the focus being set for enterprise users and not consumers in general, the development of Windows 10 Mobile is not on first tier importance as Windows 10 for PCs in general. That doesn't mean you favourite Mobile OS is dead or gone. It's just being developed albeit not as the fans would like it to be. For a enterprise based Mobile OS, having the latest apps and features is not important and Microsoft can be justified on the approach.
As a side note, though hearing that Windows 10 Mobile is not sun-setting gives me a breadth of relief, I think the users and fans deserve a bit of more clear communication from Microsoft. Another thing, taking to Twitter and ask for new builds is a good thing, but sadly some insiders(?) have been tweeting insults to the Microsoft employees, specially to Dona Sarkar. Please see to it that it doesn't happen from any of our readers, and report any offensive tweets that you encounter. You have r/windowsphone for your rants, not the Twitter accounts of Microsoft employees. After all, being a good human comes first than being an impatient, trolling abusive but dedicated Windows Phone user.