As we all know that Microsoft is all set to release the next version of the Windows 10 aka the Windows 10 Redstone 2 aka the Creators Update in April. Of course in case you are wondering the Windows 10 Creators Update will be available for both PC and Mobile. However little late for mobile devices.
But let's take a moment from it and talk about the Redstone 3. The Windows 10 Redstone 3 Update is much bigger than the Redstone 2. Windows 10 Redstone 3 will have number of new features and enhancement. One of the biggest thing about the Windows 10 Redstone 3 is the Project NEON.
In case if you missed it the Project NEON, it is Microsoft's upcoming design language. Project NEON builds upon the design language introduced with Windows 10, with its simple and clean interfaces, but adds some much-needed flair to the UI that the current design language just lacks. Project NEON has been in the works for over a year internally at Microsoft.
We've seen couple of screenshot and full conceptual image of Project NEON, and those are pretty awesome. But "What about the Windows 10 Mobile? Will Windows 10 Mobile gets any glimpse of it?" From long time I was talking with number of people at Microsoft and getting pic together. And here's what I found.
---
Project NEON has been in the works for over a year internally at Microsoft. Microsoft plans to do is make a design language which just works, across all devices, and offers a similar experience. This includes the PC, Mobile and specially the HoloLens. Project NEON will include app-elements being able to "escape" the borders of a window making for a much more unique experience.
So in simple word the answer is yes. Windows 10 Mobile will get the glimpse of the Project NEON. In addition, recently Microsoft confirmed that Windows 10 Mobile will continue to receive the updates even after the release of Windows 10 Creators Update.
And one of the biggest benefits of developing a Universal Windows Platform (UWP) app in the Hosted Web App format is that developers can essentially repackage coding they've already written for web apps and use that work as a basis for their Windows 10 app. And nowadays there are alot of UWP apps available in the Windows Store and more are coming soon. Already several companies have taken advantage of this convenient app development method and released rather impressive apps on the Windows Store. So of course it wouldn't be hard for Microsoft to bring the new designing language on Mobile devices.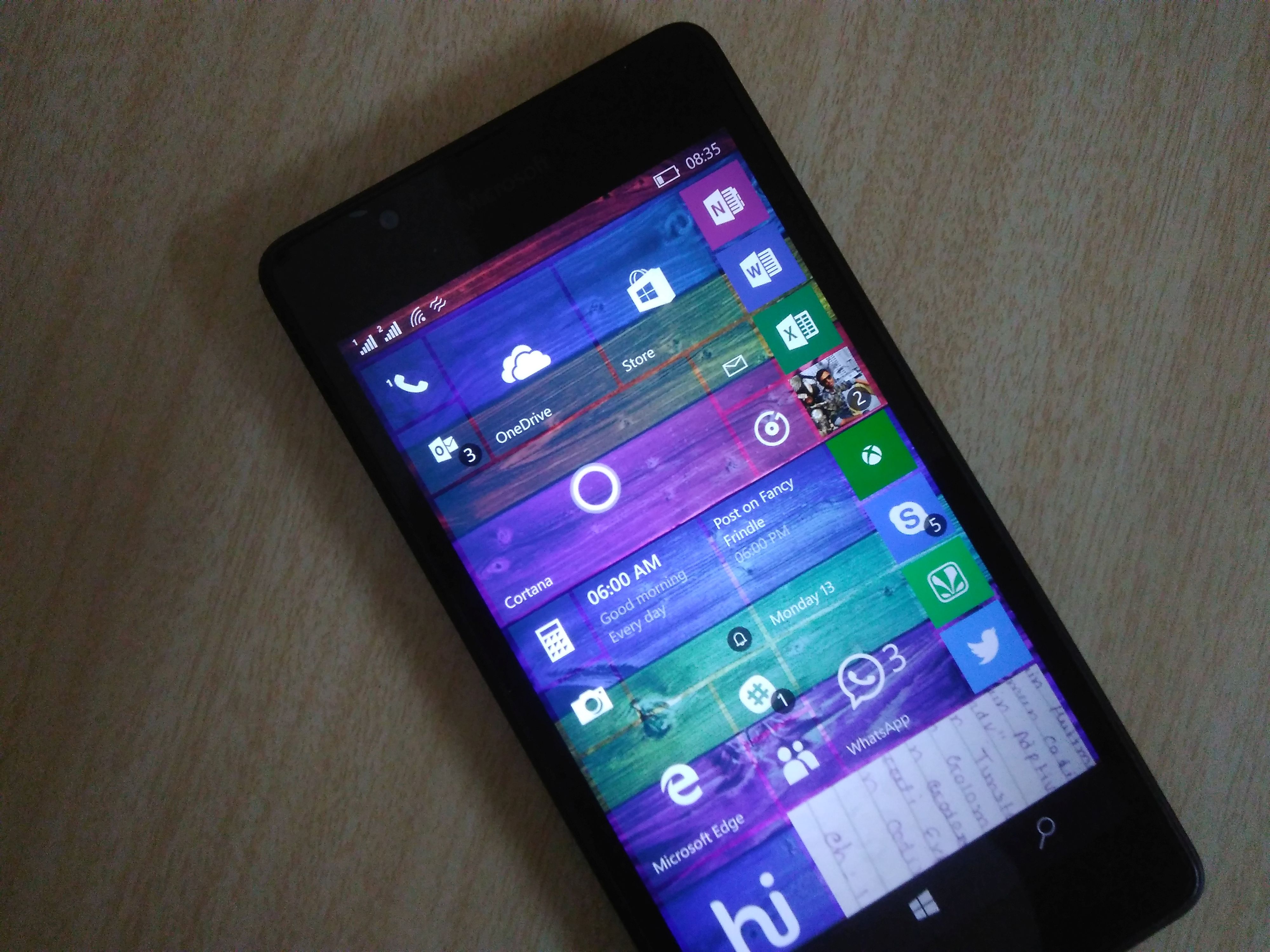 So changing the Design Language of course effect on all the UWP application. Right? I mean consider a simple C program. If the predefined function lets say printf code change in header file and then of course it will affect the output. Anyway, you might wondering that why Microsoft is still developing the Windows 10 Mobile even after shutting down Lumia production. Well actually, now you've got the answer.
---
Talking about the apps, one of my source told me that the "developers will have the option to add new design language elements if they wish." Microsoft also wants to clean up the so-called inconsistencies that MDL2 possesses. Developers can build apps that feature their own context menus, app bars, hamburger menu designs and more.
Windows 10 Mobile do have a bright future. And recently we've seen a report stating that Microsoft is working on a new Windows 10 Mobile device and expected to launch the phone by the end of this year. Maybe the company could launch it at the Microsoft November event together with an advanced compilation of the Windows 10 Mobile Redstone 3 which makes a lot of sense.
Unifying the Operating System
Windows 10 Redstone 3's main focus is to be on unifying the operating system across all devices, especially the Mobile and HoloLens. Microsoft has a lot in the pipeline for Windows 10 over the next 14 months, with Redstone 3 seemingly turning out to be a pretty big update for Windows 10, Windows 10 Mobile and Xbox One.
Are you excited to see Project NEON glimpse on Windows 10 Mobile? Let us know in the comments below.