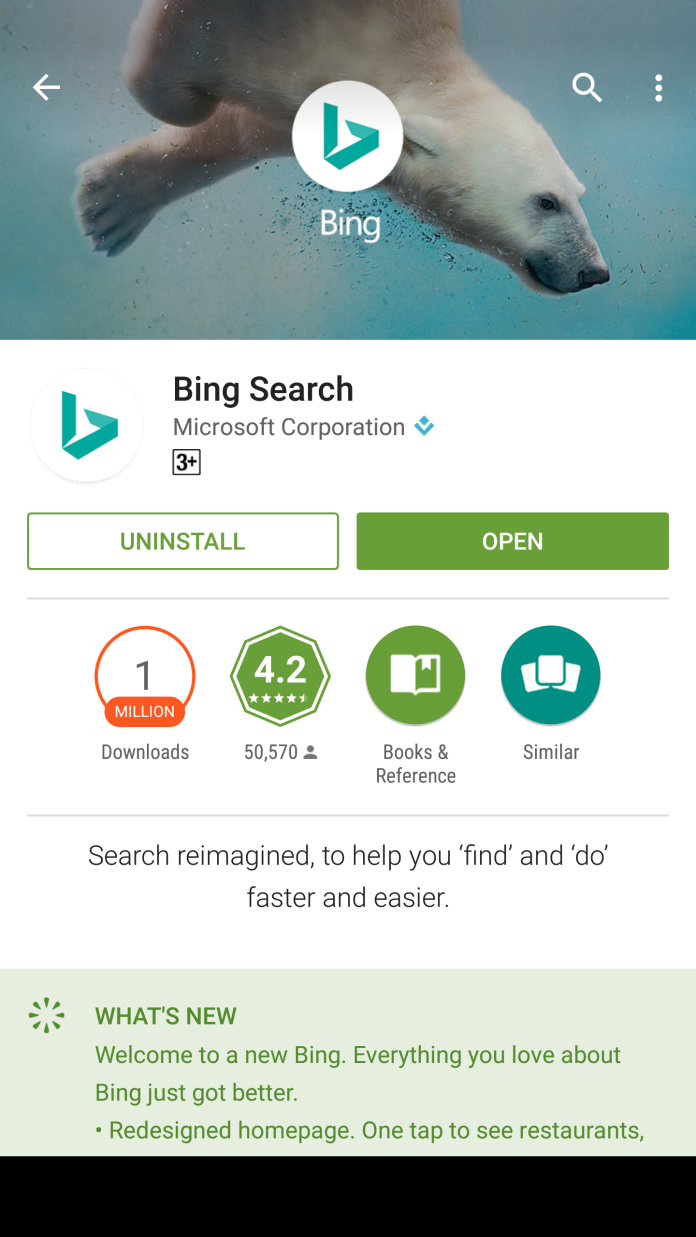 Microsoft yesterday released a new update for its Bing Search for Android on the Google Play Store. The update comes with a new reading mode feature which removes all distractions in a webpage and allow you focus on the main content.
Below is the full changelog:
Reading mode: Focus on a page's text with no distractions.
Recipes: Hungry? Let Bing help you figure out what to cook and how to get it made.
Improvements:
UI improvements for Voice and Camera search: Easier access and faster switching between Voice, Music, 360 (augmented reality), Camera and Barcode search.
You can now request Bing to show Recepies
If you are an Android User the update for Bing Search is currently live and you can download the same by clicking the below link.