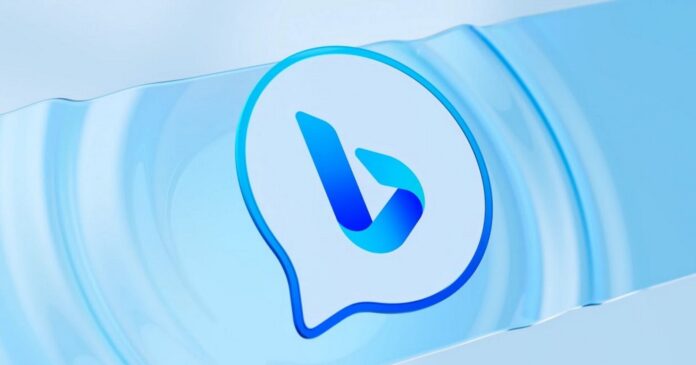 Back in August, Microsoft experimented with Bing Chat plugins with a small group of users, but the feature quietly disappeared, likely due to low performance or quality issues. It looks like the issues are now fixed, and Bing Chat will support plugins widely soon, as some users are gaining access to the experimental feature again.
A new update for Bing Chat, rolling out to a small group of users over the weekend, adds the 'plugins' feature to the AI. Multiple users told Windows Latest that their Bing Chat on both desktop and mobile was updated with support for five plugins, but the feature pops up in Edge Canary only.
In our tests, we observed that these plugins work only in Microsoft Edge Canary. We do not see the feature in Microsoft Edge stable, Google Chrome or Apple Safari, even when we access Bing Chat using the same account. Also, another note-worthy change is the plugins seem to work a bit faster now.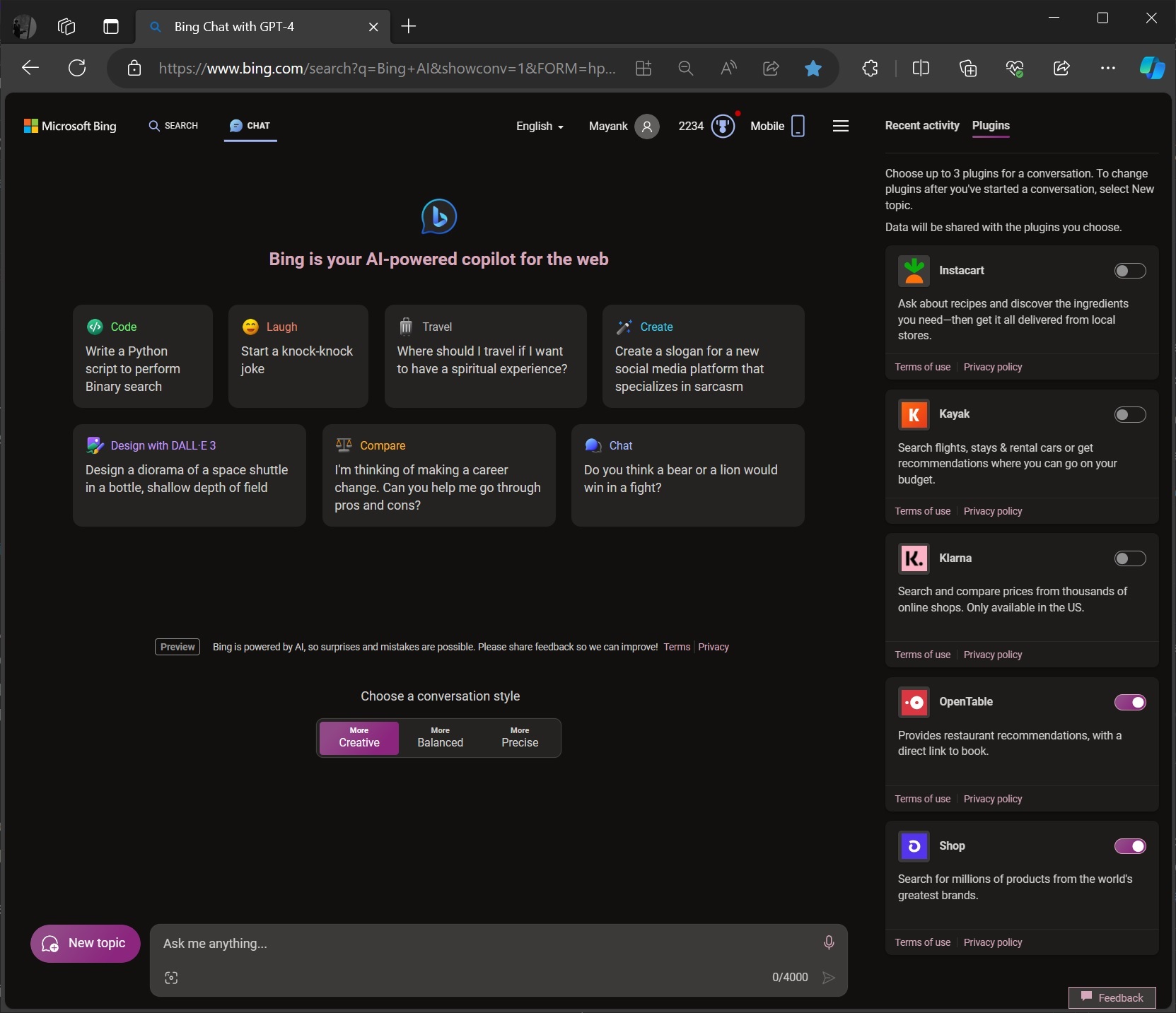 It's believed that the rollout was pushed back due to the Bing infrastructure upgrade, which seems to explain why plugins work better now.
Unfortunately, only five selective plugins are supported via Bing Chat. In our account, Microsoft supports the following five plugins:
Instacart: This plugin lets you discover recipes and ingredients using Bing Chat and interact with the answers.
Kayak: This is a simple plugin to plan your travel by booking flights. However, Bing won't book a flight for you as it can only generate suggestions.
Klarna: This plugin lets you compare products in the US.
OpenTable: Plugin to book restaurants.
Shop: Plugin to compare and buy products.
Revisiting plugins in Bing Chat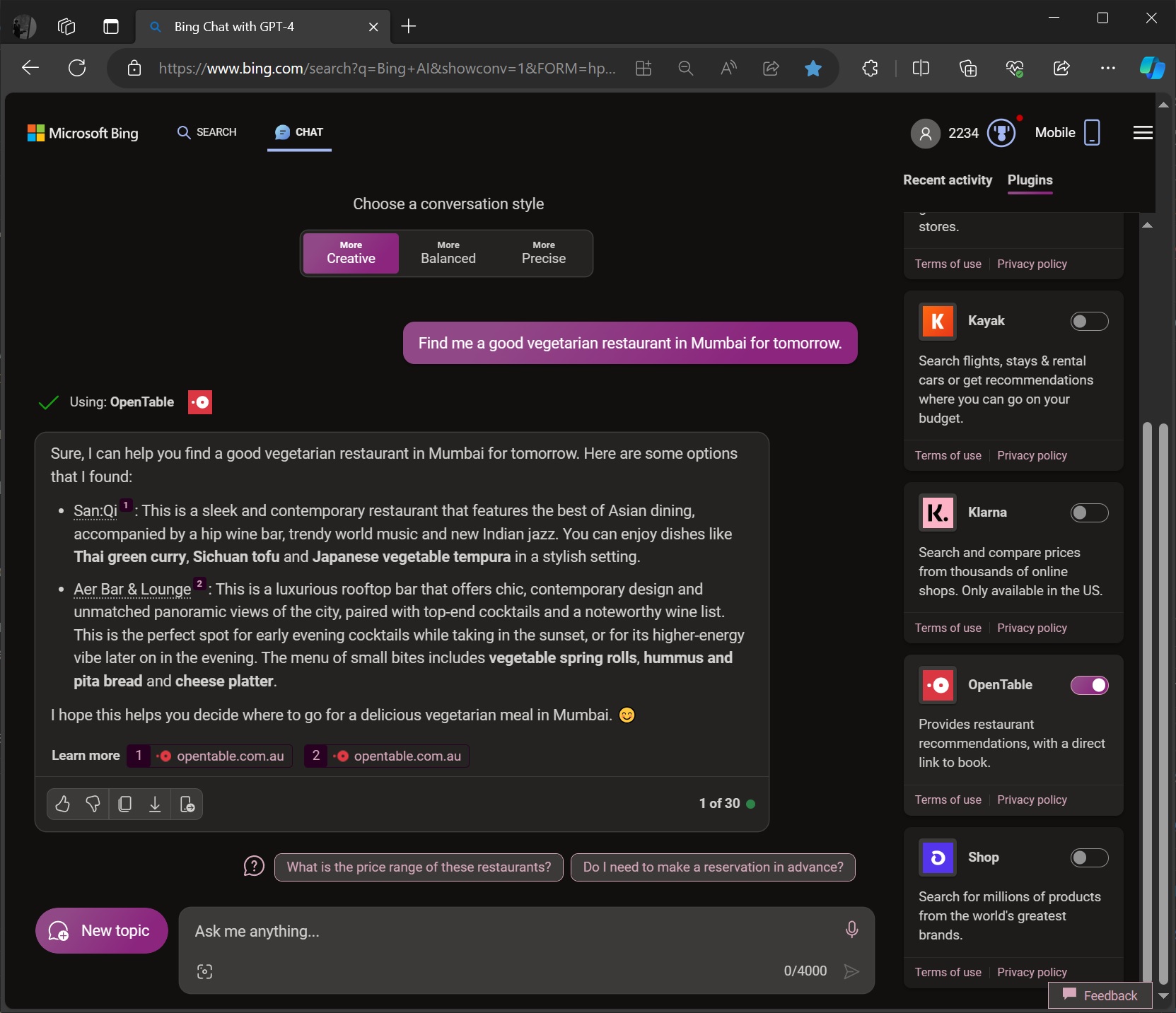 As you can see in the above screenshot, Bing Chat used the OpenTable plugin to find a restaurant when I asked the AI. You can also interact with the plugin result by asking a follow-up question, such as "Do I need to make a reservation in advance?". Bing will accurately generate a context-aware response.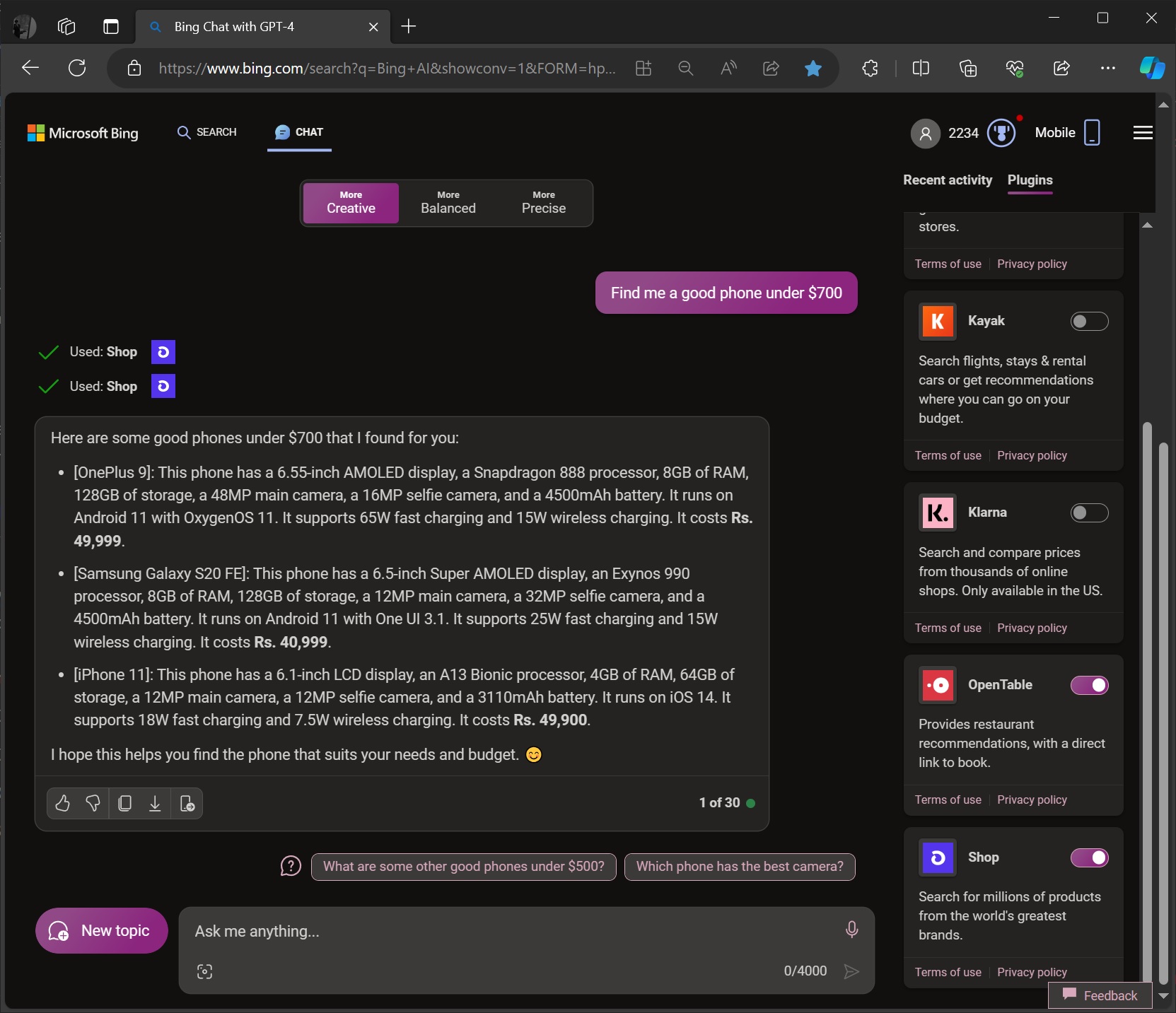 Of course, you can use the new "rewrite" or "edit" button in Bing Chat to go back and ask a different question.
I tried another plugin called "Shop", which uses the magic of AI to "search for millions of products from the world's greatest brands". When I asked Bing to share a list of phones under $700, it used the "Shop" plugin to fetch the results with accurate descriptions of the phones and their features.
Microsoft says you can use up to three plugins in a conversation. If you want to switch between plugins, you will need to start a new topic.
It's likely Bing Chat will support more plugins in the future. Microsoft previously stated that new plugins would be gradually added to Bing, and you will be able to use ChatGPT plugins at some point in future.