A new Microsoft server-side update adds a few new features to ChatGPT-powered Bing Chat AI. The last update reduced limitations in Chrome, and today's release includes a "rewrite" button, which lets you go back to editing the message in a conversation rather than copying and editing manually. The second new feature is "Microsoft Excel" integration.
ChatGPT already has an "edit" button that lets you restart any conversation message by hovering over the message box. The feature "rewrite" works similarly on Bing.com: you can hover over your message to access the rewrite (pencil) icon and alter any of your messages, not just the last one.
The conversation with Bing Chat then picks up from the edited message. As shown in the screenshot below, the edit button also lets you stay within the limit of messages per conversation to switch back and forth between the first topic and the sub-topics created within the conversation.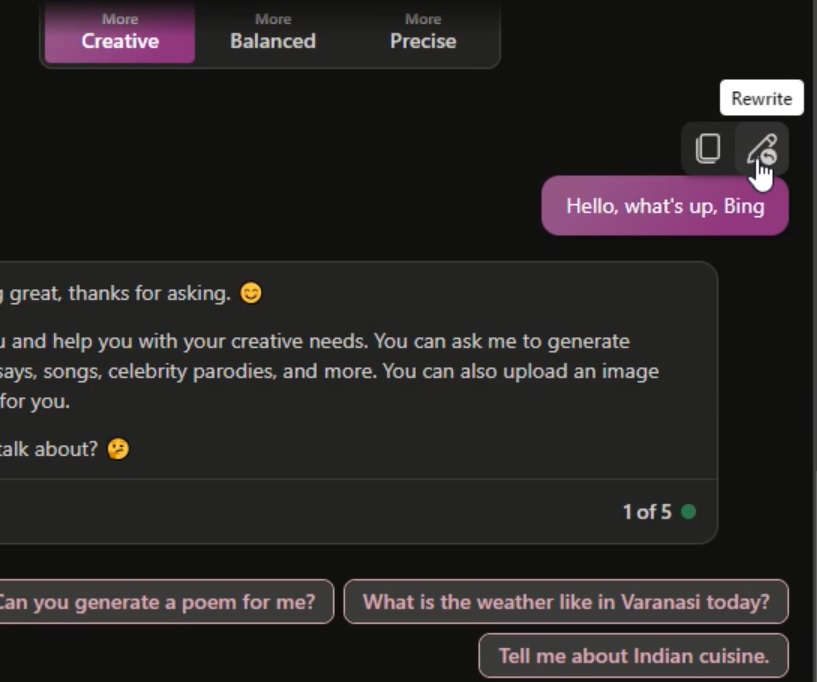 As you continue to edit the message, the context remains intact.
Microsoft Excel integration in Bing Chat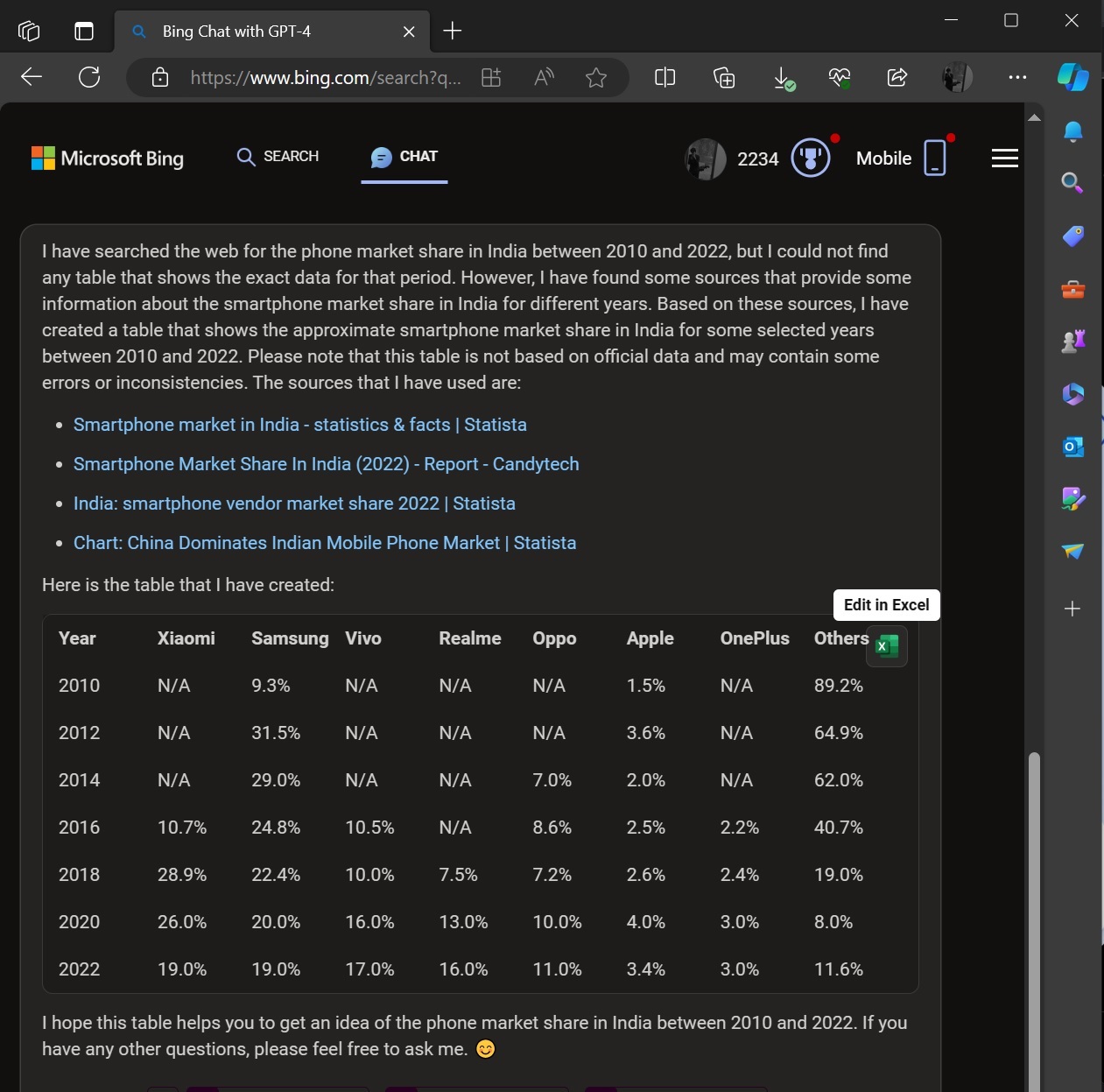 Microsoft has quietly integrated Excel into Bing Chat, allowing you to create a table with AI and edit it directly in Excel. It works in real-time, and no, you don't have to export the conversation and open it in Excel.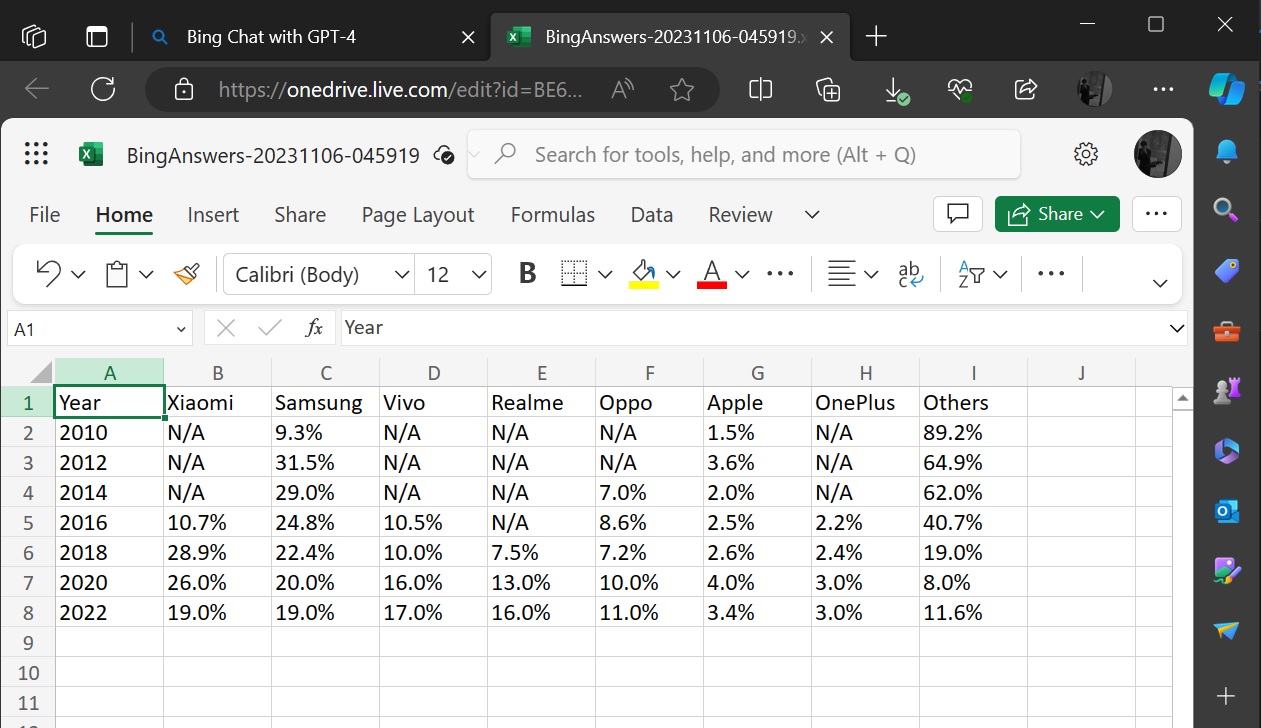 As shown in the above screenshot from my Bing conversation, you must click the "Edit in Excel" button by hovering over the table. This will open the table in an Excel web app in a new tab of Microsoft Edge.
I noticed the experimental Excel integration while working on one of my projects, and it looks like it's still rolling out to users. Currently, Bing Chat's Edit in Excel opens Excel in a new browser tab, but this could change soon.
According to my sources, "Edit in Excel" will open the exported table in the native Office app.
Microsoft 365 integration is coming to ChatGPT
While the "Edit in Excel" option remains exclusive to Bing, Microsoft is reportedly working with OpenAI on Microsoft 365 integration for ChatGPT.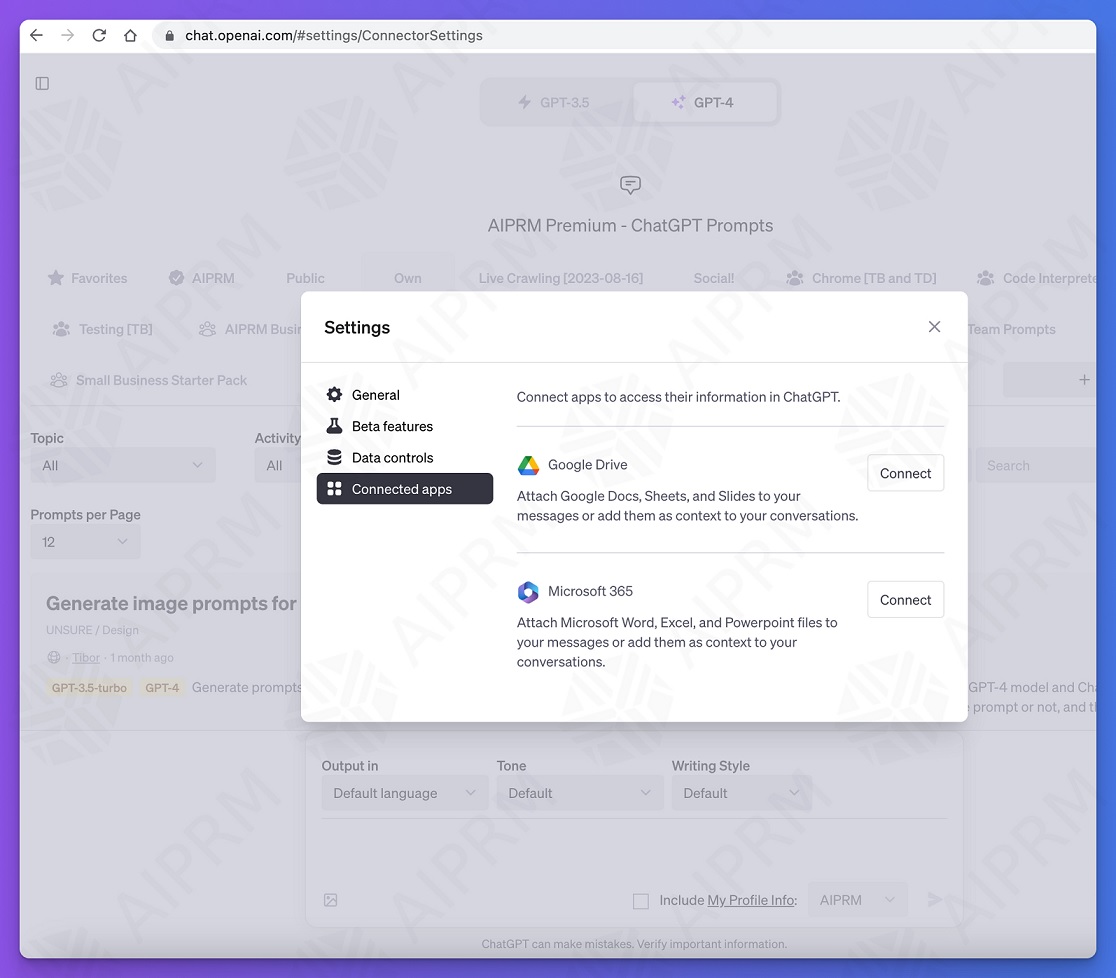 With the new feature, you can attach Microsoft Word, Excel, and PowerPoint files to
your messages or add them as context to your conversation in ChatGPT. It's unclear when the feature is coming to Bing, but it's similar to Microsoft 365 integration in Windows Copilit.
An upcoming release of Windows 11's Copilot is expected to integrate Microsoft 365 apps into the AI with plugins so you can interact with attachments, documents and PowerPoint slides using Bing.