KEY POINTS
The KB5030211 Patch Tuesday update for Windows 10 introduced a new "Windows Backup" feature. This app enables system backups linked to a Microsoft account, including files, apps, settings, and more.
This backup tool, although useful, cannot be uninstalled and has been automatically added to enterprise systems, including the LTSC version of Windows 10.
While users have found that removing the "Windows Feature Experience Pack" can potentially eliminate the Backup app, it's not recommended. This core package is essential for other vital features like the Emoji Picker and Snipping Tool.
KB5030211 Patch Tuesday update added "Windows Backup" to Windows 10, a new app which cannot be uninstalled.
Windows 10 September 2023 Update (KB5030211) started shipping on September 12 with many changes, including a new "Windows Backup" feature. This new app lets you back up and restore your system, but there's a twist – Microsoft is installing the unremovable app on enterprise systems.
Windows Backup is not a bad app or something you'd hate, as it's helpful in many ways. Microsoft can back up your files, apps, system settings, login details, Edge settings, third-party browsers, and more. The backed-up data can be restored on a new device or fresh installation of the operating system. Everything is linked to Microsoft's account.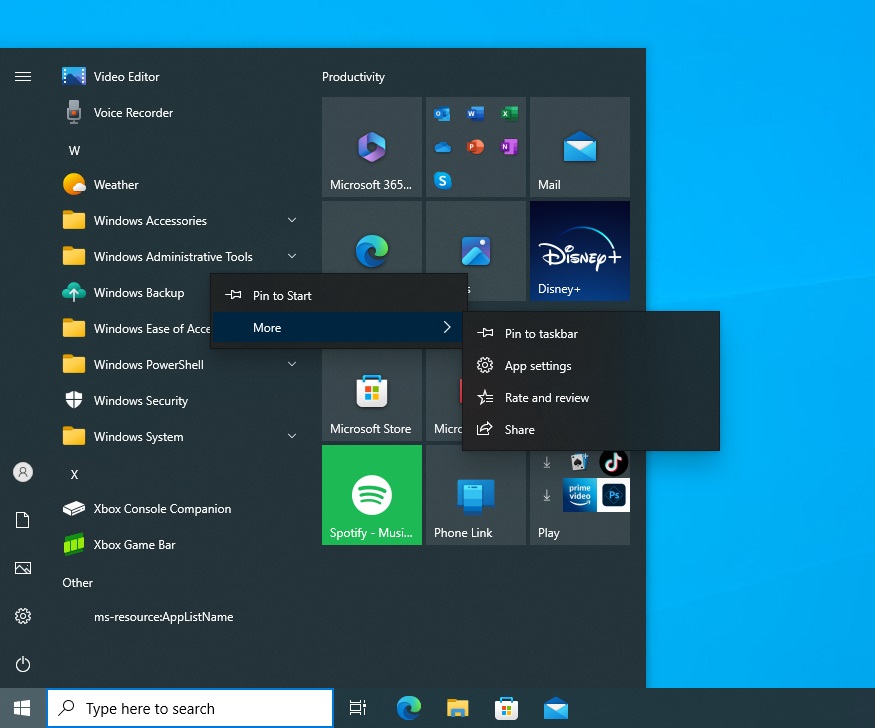 While this app is designed to aid in system backups and restorations, eyebrows were raised when it was found to be included in the LTSC version with Windows 10 KB5030211. On one of our Windows 10 LTSC installations, we spotted the app installed and pinned to the Start Menu's suggestions.
Reddit users also spotted the app installed on their systems without their permission.
The general consumers are used to such tactics by tech giants like Microsoft and Google, but the enterprise customers, specifically LTSC users, are unhappy with bloatware getting added to Windows.
KB5030211 bloats the LTSC experience of Windows 10
The LTSC (Long-Term Servicing Channel) variant of Windows 10 is prevalent among businesses. Its reduced frequency of updates, extended support, and absence of unnecessary apps like Candy Crush makes it a preferred choice for enterprises or advanced consumers looking for a 'vanilla' experience.
However, after installing KB5030211, users noticed a new Start Menu shortcut for "Windows Backup."
Many users argued the app doesn't work on their systems due to the policies set by their companies, and there is no easy way to remove the Windows Backup app. Even more frustrating for some is that it can't be easily removed from the Start Menu, leading to potential confusion.
It's impossible to uninstall Windows Backup until you manually remove the critical "Windows Feature Experience Pack" because the app is tied to one of the core packages of the OS.
For example, if you uninstall the "Windows Feature Experience Pack" to remove the Backup app, you won't be able to use features like Emoji Picker or Snipping Tool shortcut.
How to remove Windows Backup on Windows 10
To uninstall the Windows Backup app, we must remove the Windows Feature Experience Pack, which disables two features – Emoji Picker and the "Win + Shift + S" shortcut.
If you do not care about losing some Windows features, here's how to uninstall Windows Backup:
Open Start Menu or Windows Search.
Search for PowerShell and run it with administrative rights.
In PowerShell, run the following command:

Remove-WindowsPackage -Online -PackageName "Microsoft-Windows-UserExperience-Desktop-Package~31bf3856ad364e35~amd64~~10.0.19041.3393"

Reboot.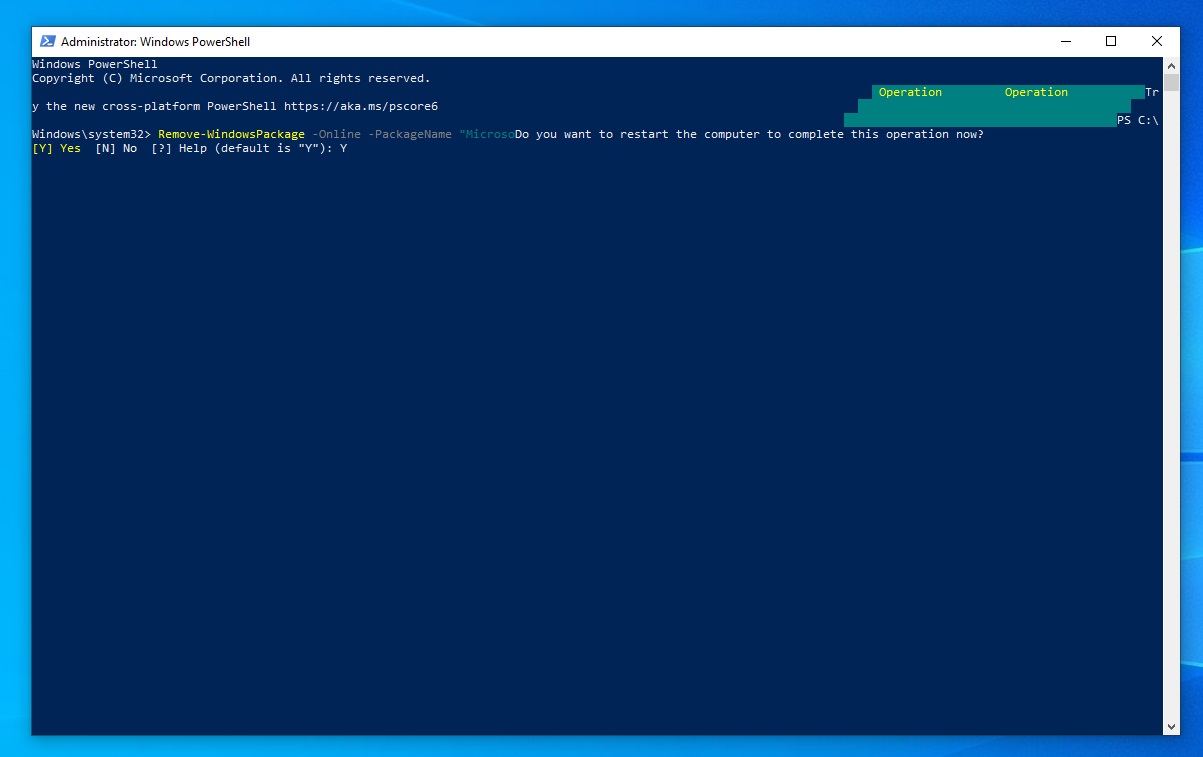 If you followed the steps correctly, Windows Backup, Emoji Picker and "Win + Shift + S" will be removed from the PC.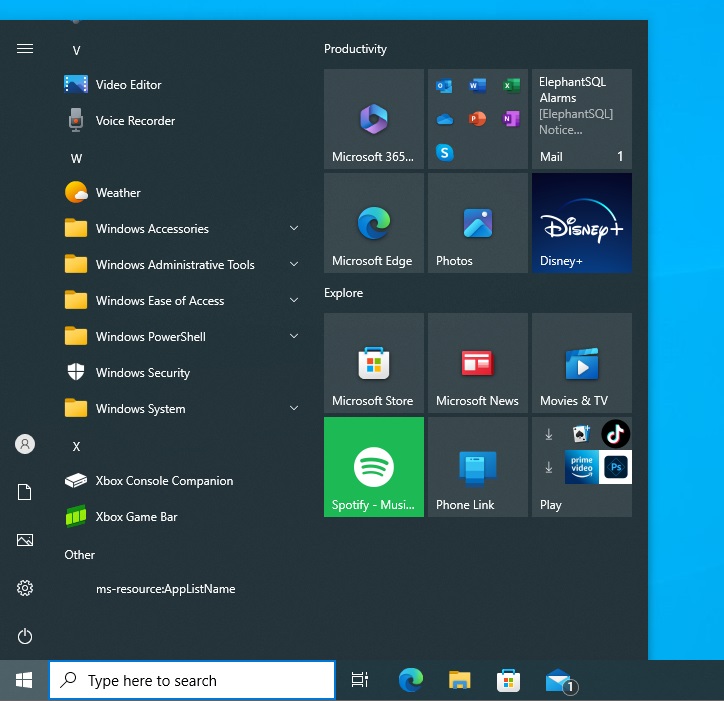 And if you want to revert the changes, run the following command and reboot the system:
Another option is to uninstall KB5030211, which would be a dumb move as Microsoft won't stop bundling the backup app in future releases.
The above process removes the unwanted backup app, but many are left scratching their heads, wondering if Microsoft will publish another Windows Experience Pack with a security update and restore the app.
Some have also argued there is no point in adding a Backup-like app to LTSC, mainly used by enterprises familiar with the backup process.