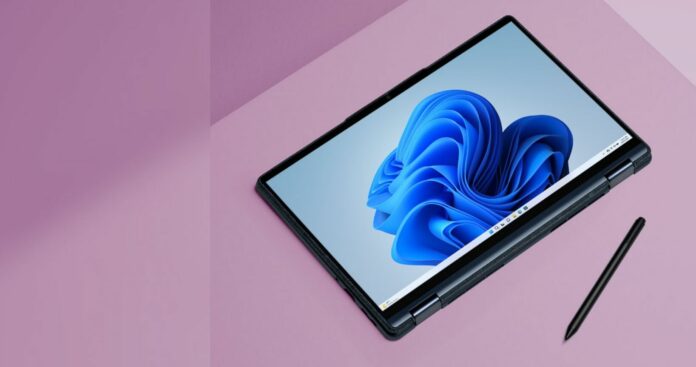 Microsoft has published KB5027231 for Windows 11 22H2, and it comes with many fixes, including support for the Moment 3 update, which requires you to turn on a toggle. Microsoft has also offered direct download links for Windows 11 KB5027231 offline installers, allowing anyone to install the update.
Windows 11 KB5027231 is a mandatory security update. This means it will download and install automatically in the future. For example, if you check for updates today, the update will automatically start downloading. You can install it immediately or let Windows install it during inactive hours.
The update will also download and become ready for installation when Windows automatically checks for updates. Of course, if you do not want the patch today, you can always manually pause the updates and download it another day.
Microsoft confirmed the update is titled "2023-06 Cumulative Update for Windows 11 Version 22H2 for x64-based Systems (KB5027231)" and has several improvements. However, if you are on Windows 10, you won't get the above patch, but there's another update KB5026361 update with several similar bug fixes.
Download Links for Windows 11 KB5027231
Windows 11 KB5027231 Direct Download Links: 64-bit.
KB5027231 important changelog
Windows 11's June 2023 cumulative update has a lot of new improvements. For example, it offers a compact view of the storage capacity across all  OneDrive subscriptions linked to the Microsoft account.
You can check the total storage on the Accounts page in the Settings app. Additionally, the update introduces Bluetooth Low Energy (LE) Audio support, which promises improved audio fidelity and longer battery life when paired with Bluetooth LE Audio earbuds and headphones.
Several important fixes are bundled into this update. It addresses a Narrator bug that previously misread text attributes such as "misspelled", "deletion change", and "comment".
Tab settings access for Internet Explorer mode sites and a multi-function label printer installation issue have been fixed.
Audio playback problems on devices with certain processors have been resolved. The touch keyboard issue displaying the wrong layout for French-Canadian language and an incorrect layout based on the current input scope has been fixed.
Issues with the Chinese and Japanese Input Method Editor (IME) failing within the Emoji Panel, and the searchindexer.exe ceasing to function after signing out have been addressed.
This update also targets issues with Server Message Block (SMB) accessibility, unexpected password expiration notices, Local Security Authority Subsystem Service (LSASS), and Storage Spaces Direct (S2D) cluster functioning.
Other fixes include rectifying dot sourcing failure with class definition files in Windows PowerShell and an Event Viewer bug limiting the number of event sources accessible to non-administrative users.
Further, Windows 11 June 2023 update takes care of a memory leak during printing of rich text documents, computer hang-ups while rendering halftone bitmaps, device malfunctions resuming from Modern Standby, and application failures while performing certain actions in a callback.
Support phone numbers for Microsoft India for Windows activation have been updated, and the international mobile subscriber identity (IMSI) ranges for certain mobile providers have been modified.
Finally, Windows Firewall issues have been resolved by dropping all connections to a captive portal's IP address, application of correct domain and profile for Azure Active Directory (Azure AD)-joined devices, and unnecessary audit event creation with Windows Defender Application Control (WDAC).
Issues with the Chinese and Japanese Handwriting Panel, the run-as command, large reparse point access, and sporadic speech recognition in certain apps have also been fixed.
This comprehensive update addresses various issues, enhancing the system's efficiency, performance, and usability.