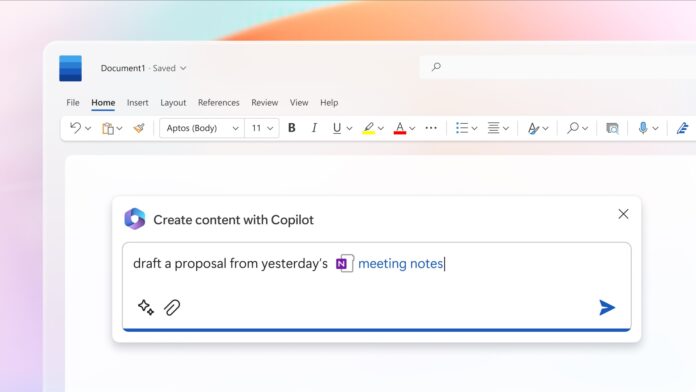 After integrating ChatGPT into Bing.com, Microsoft recently confirmed that it plans to bring the same technology to its workplace productivity. Microsoft 365 is getting the "Copilot" feature. Like OpenAI's prompt-based ChatGPT, Microsoft 365 Copilot can help you write documents, analyze data or reports in Excel, create presentations and more.
Microsoft announced Office 365 Copilot in a virtual press meeting hosted on March 16 and posted videos highlighting the new AI tech. Details on the availability of Microsoft 365 Copilot were scarce, but it seems that Microsoft has already started working on the integration.
We have got out hands on with an early version of "Copilot for Word" in Windows 10 and Windows 11, available to select users only. This feature is hidden in the latest Office Word for Insiders (Beta Channel), and it doesn't work properly, at least for now.
"A new way to work smarter and faster. This private preview is for select Microsoft 365 enterprise customers," Microsoft described the feature in an early version of Word AI accessed by Windows Latest.
Initially, Copilot for Word can help you with the following:
Suggesting or rewriting content for your word
Finding the right image
Taking care of formatting details
Suggesting or rewriting content for your word
Generate Summary From Document
Open Writers UnBlock Dialog
Show Editor PaneAI Feedback Skittle Launch
Our tests showed that Copilot for Word has only two prompts – "Start a document" and "Just write about it".
These two options largely perform the same task – write an entirely new document or change the existing document based on your input.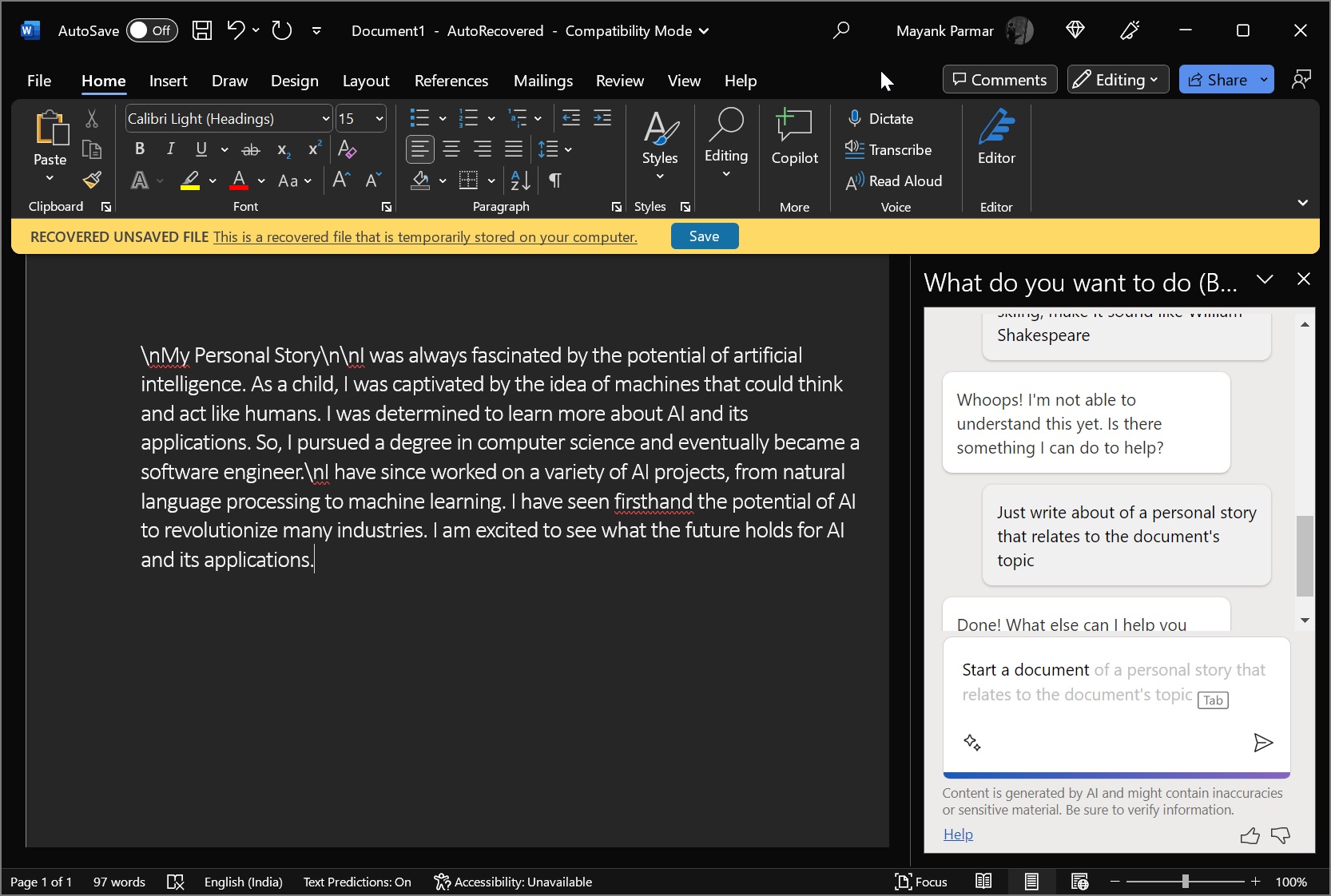 However, Word AI often doesn't work and throws an error message stating it cannot understand the request. This also happens when we select actions or prompts suggested by Microsoft's AI.
Based on the references in the leaked build, you can soon ask Microsoft 365 Copilot to draft an entirely new document or a document based on data from another document or topics in the existing document. You can even ask it to change certain paragraphs or points in the document.
For example, you can ask Microsoft 365 Copilot to rewrite or rephrase the paragraph or change its tense/tone to make it more concise.
You can pick up from where you left off and create PowerPoint slides using the same document or new information. You can ask AI to summarize the Word document and create slides based on that document's summarised data. This can lead to shorter or more engaging presentations.
You can expect the feature to appear in your Office test builds in the coming weeks.