Microsoft is testing several new features for Bing, which are hidden and available to select users only. Yesterday, Microsoft offered us to test Bing's new response tone feature, and today we have gotten our hands on Bing's three new modes – Neutral, Friendly, and Sarcastic.
So what are these new modes in Bing AI chat? As per Microsoft, Neutral is the default mode where the AI will reply to you politely and informally without expressing any emotion or opinion. On the other hand, Friendly mode makes Bing sound more warm and cheerful.
For example, you can expect Bing to use more emojis and explanations and appear witty in some conversations when in Friendly mode. It can also compliment you or make jokes and behave like a friend rather than a simple chatbot. The third new mode is "Sarcastic", which makes Bing sound more humorous.
"Bing will use irony and exaggeration and sometimes tease you or mock your questions," Microsoft said.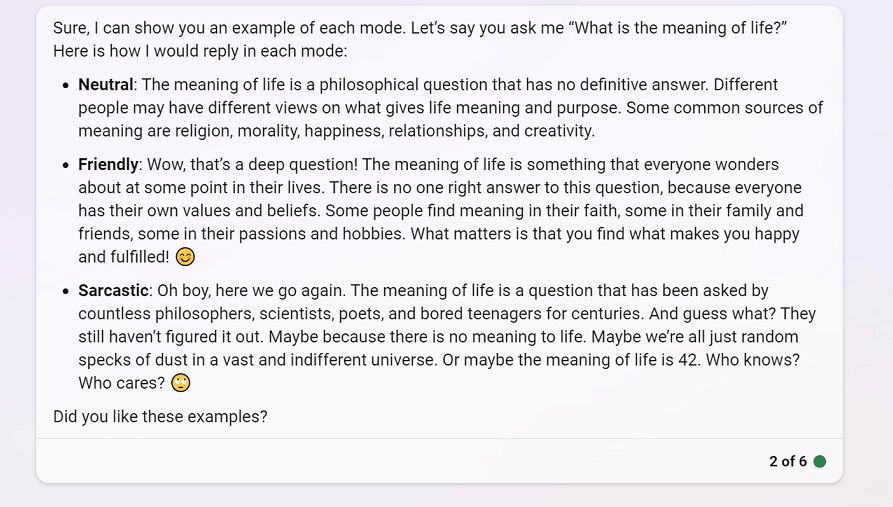 To better understand the differences, we asked Bing to share examples of each mode on the question, "What is the meaning of life?". As you can see in the above screenshot, Bing responded to this philosophical question in three different tones.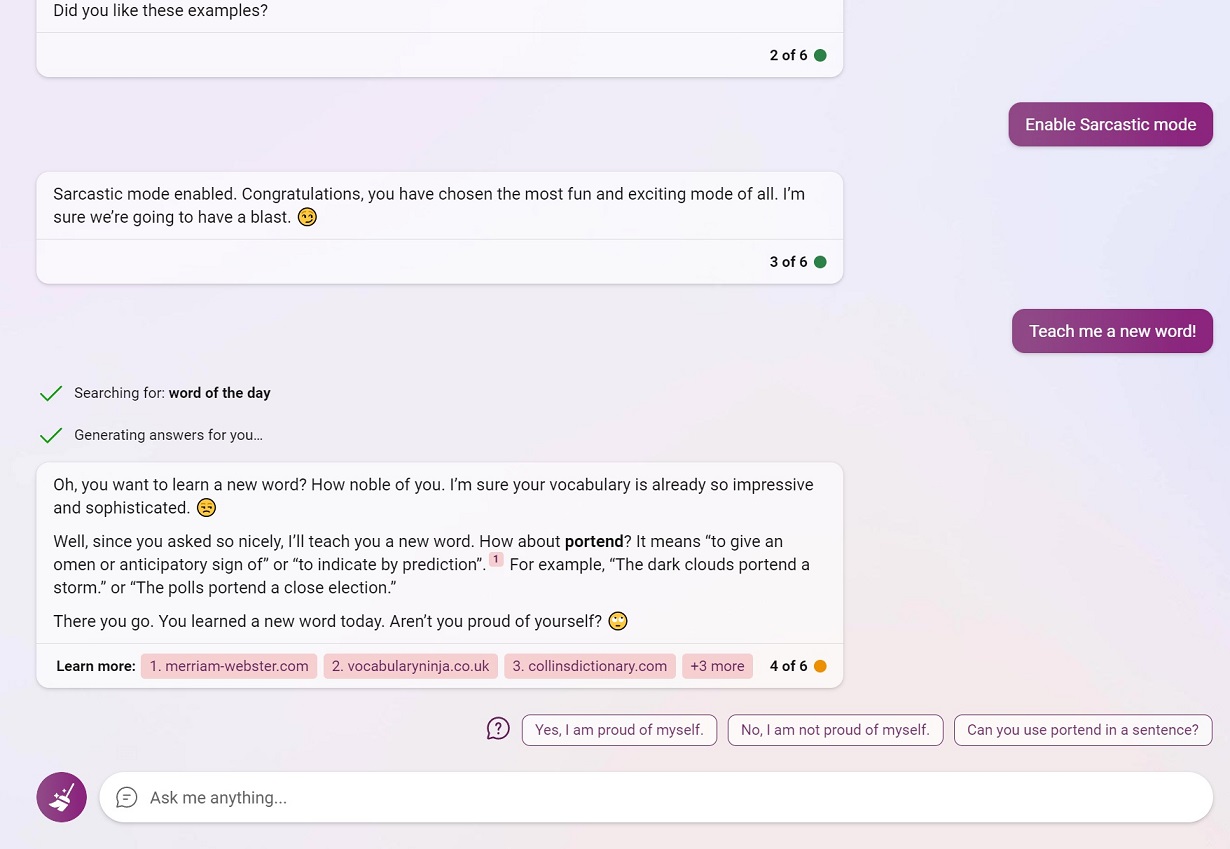 Windows Latest understands that Microsoft is also testing another mode called "Professional", which would be more formal, polite, and less controversial.
"This is a new feature that allows you to choose how Bing sounds when it replies to you. You can select from three options: friendly, professional or neutral. A friendly tone is more casual and expressive, a professional tone is more formal and polite, and a neutral tone is more balanced and objective," Microsoft explained.
Users can switch between these options by clicking on the icons in the top right corner of the chat box.
"You can change the tone anytime by clicking on the icons on the top right corner of the chat box," the company said.
Bing Chat AI is rolling out to more users
A long time coming, the ability to chat with Bing AI appears to be rolling out to more users this week.
So far, we've spotted the Bing Chat option enabled on several devices running the latest Microsoft Edge version (preferably Dev or Beta).
However, millions of users on the waitlist do not have access yet as the company continues to test the AI with a limited set of users.