There's no denying Chromium-based Microsoft Edge is an excellent browser and better than Google Chrome in many ways. Microsoft is slowly bringing back legacy Edge's best features, and the company made many changes to Chromium to improve touch support for Windows devices.
However, Microsoft Edge still doesn't offer the smooth touchscreen experiences first released in legacy or UWP Edge. With the launch of Chromium Edge, Microsoft removed touch capabilities previously found in Windows 10's default browser or successor to Internet Explorer.
Our reader, who keeps track of the Microsoft Edge tablet development, shared a long list of problems with the browser on touch PCs. For example, users have reported that long-pressing on horizontal and vertical tabs often causes a stuck long-press square to appear.
Additionally, the toolbar also shows a similar problem with touch input. Users cannot drag tabs from single-tabbed windows to another window with touch. Scrolling through favourites/collection pages with touch often leads to unintended movement. The touch keyboard retracts while typing, and tapping the address bar often restores the window size.
And the list goes on… Reports suggest the text selection seems unreliable and doesn't adhere to Windows 11 standards.
The fundamental problem with the Microsoft Edge touch experience is that the browser fails to respond properly to touch input on tabs, the toolbar, the address bar and PDFs.
Overall, Microsoft will have to address these issues and improve the touch input functionality of Edge.
However, Microsoft is not actively working on tablet improvements for the web browser.
Users alleged that the company deleted forum threads on such issues, with one Edge user noting: the Edge team has removed highly upvoted tablet and PDF feedback threads. They are really sabotaging Edge on Windows tablets.
Microsoft Edge engineer responded to the allegation and added, "those [forum threads critical of Microsoft Edge] shouldn't be being removed since we're still actively looking at and rolling out touch fixes".
More unwanted features that no one asked for
Over the weekend, Microsoft Edge was quietly updated with a new feature no one asked for: Crypto wallet.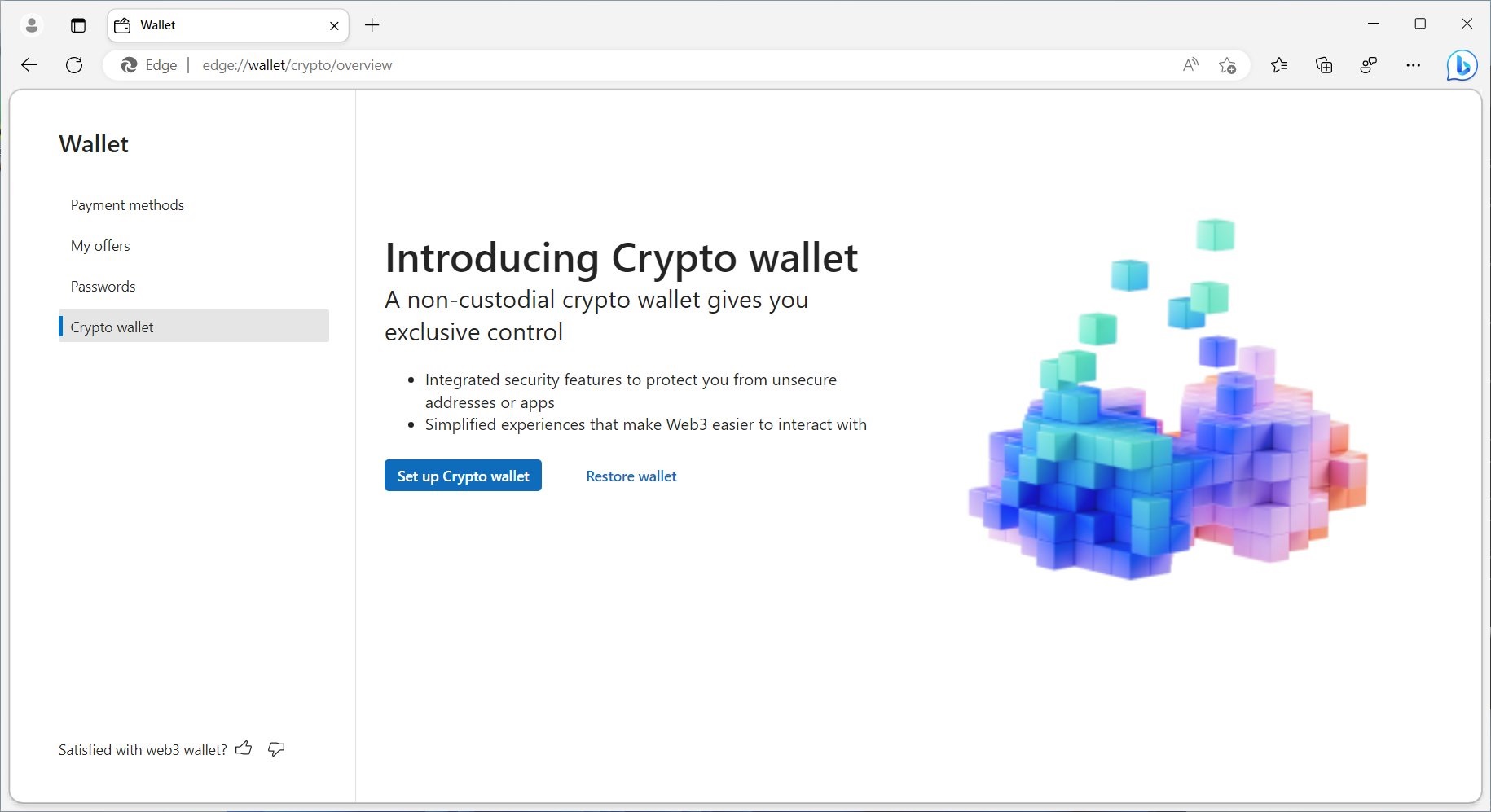 Microsoft is adding a wallet and crypto wallet feature to the browser to allow you to send and receive cryptocurrency and NFTs. It's only available to select users in Edge Canary and Dev Channel. Microsoft says users will completely control the funds as this is a "non-custodial wallet".
This is one of the unwanted features added to the browser in the last few updates, and there is no sign of slowing down.