Windows 10's full-screen nags are back! Microsoft is bombarding Windows 10 users with "Now unlocked: You're eligible for a free upgrade to Windows 11" alerts.
After installing the recent updates, users have started receiving full-screen Windows 11 "free upgrade" notifications on Windows 10.
Our PCs running Windows 10 21H2 and 22H2 received the alert over the weekend. There appears to be a surge in unwanted prompts since installing January 2023 update, but one of our devices is on the August 2022 Patch, and it has also started showing the pop-up, which suggests the alerts are linked to server-side updates and not Patch Tuesday.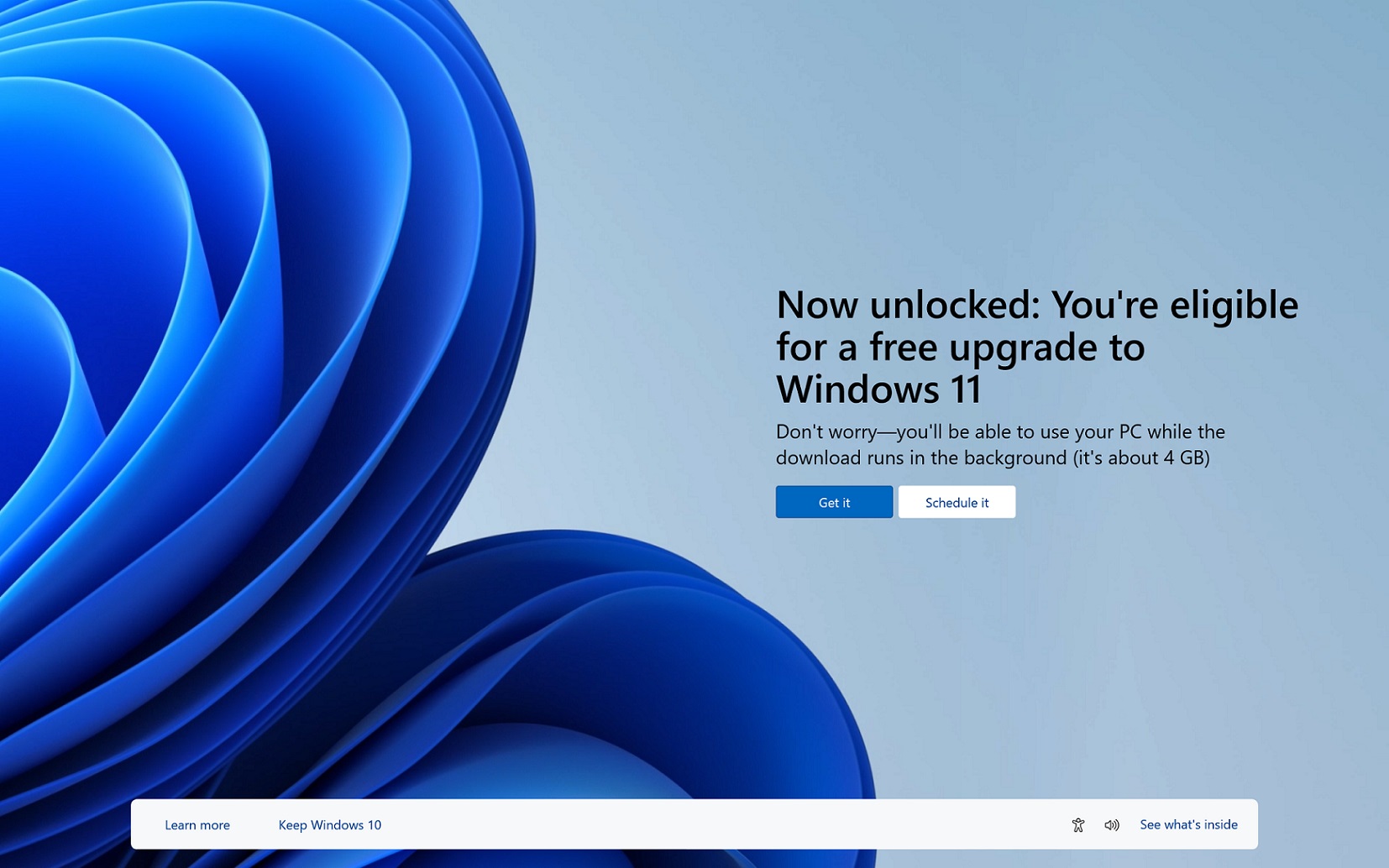 This new pop-up resembles Windows 11's first boot experience, which seems to be using XAML (a web component). The notification attempts to remind users that their device has unlocked the "free upgrade" offer and is eligible for a smooth upgrade experience where they can keep using Windows 10 while Windows 11 downloads in the background.
You can either click on the "Get it" button to begin the download or select the second button to schedule the download later. There's another option that lets you "keep Windows 10".
However, the pop-up won't disappear when you click on the "Keep Windows 10" option.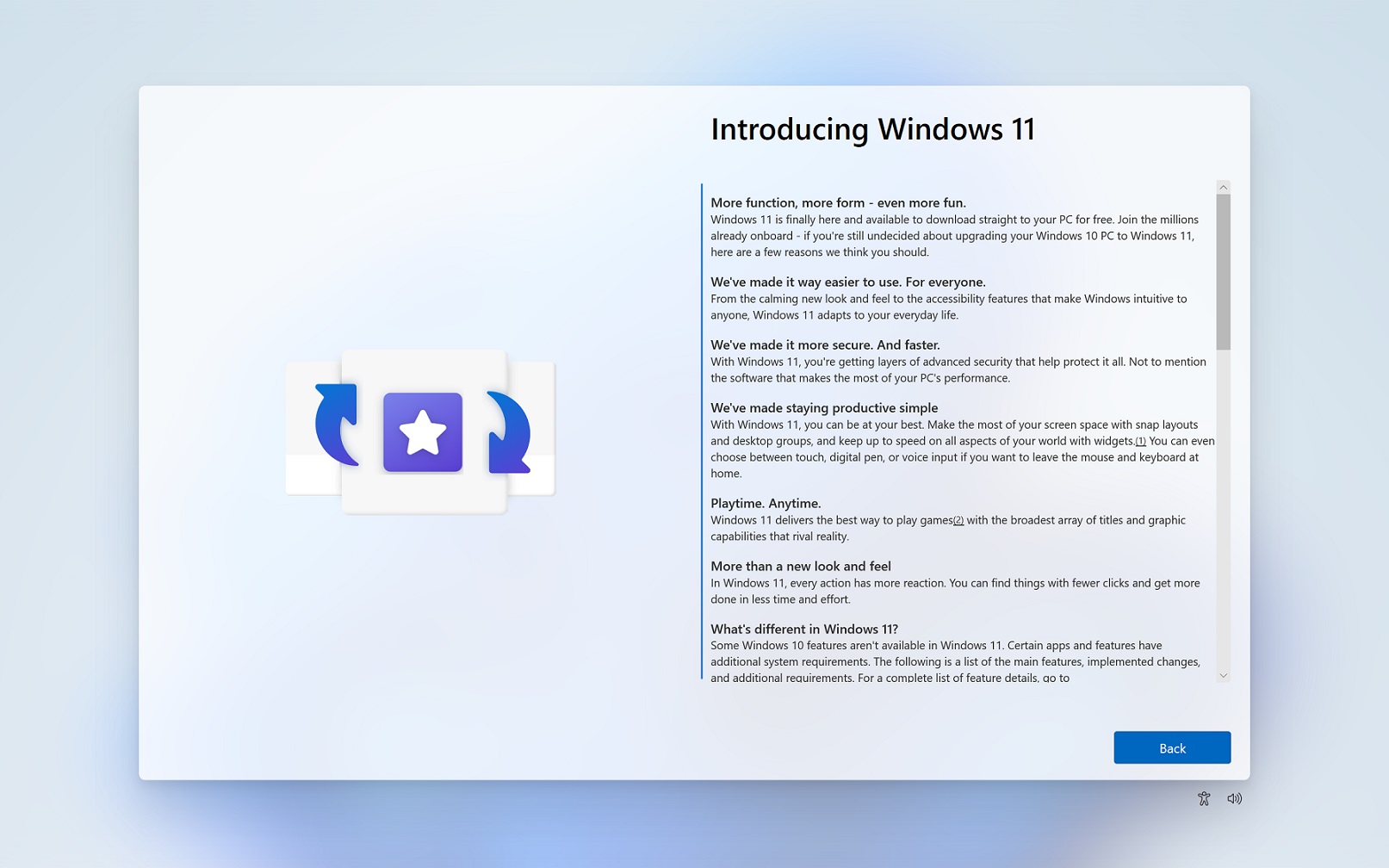 Clicking the option won't take you back to the desktop. Instead, it will open another page titled "Introducing Windows 11", which highlights several features you can use after upgrading to the new OS, a new Start menu, tabs in File Explorer, new settings experience, Micorosft 365 and more.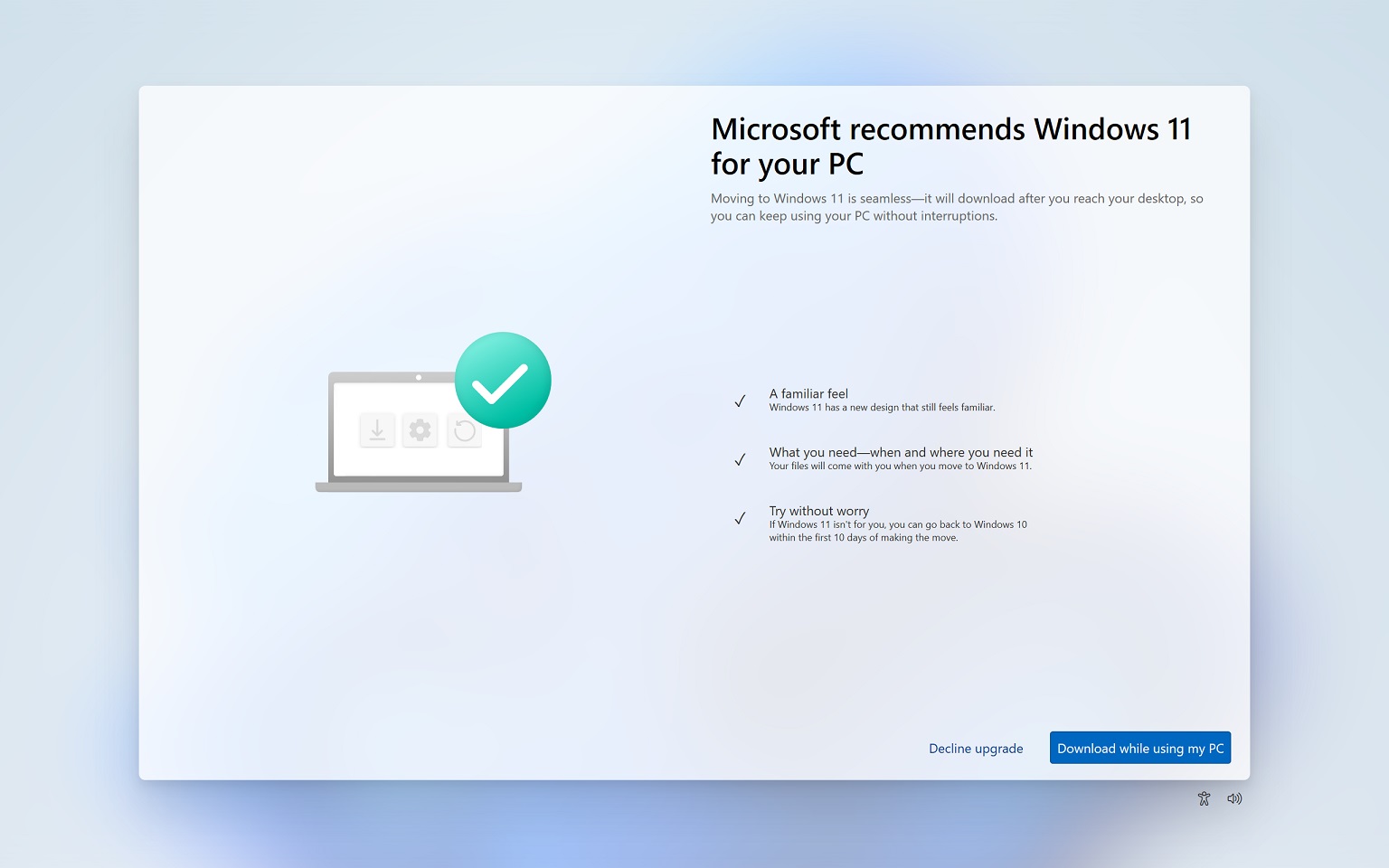 You can click the "back" button, but it again won't close the Windows 11 upgrade laert screen.
The back button opens another window titled "Microsoft recommends Windows 11 for your PC" because it has a familiar feel, your files will come to the new OS, and you can always go back to Windows 10 without worrying.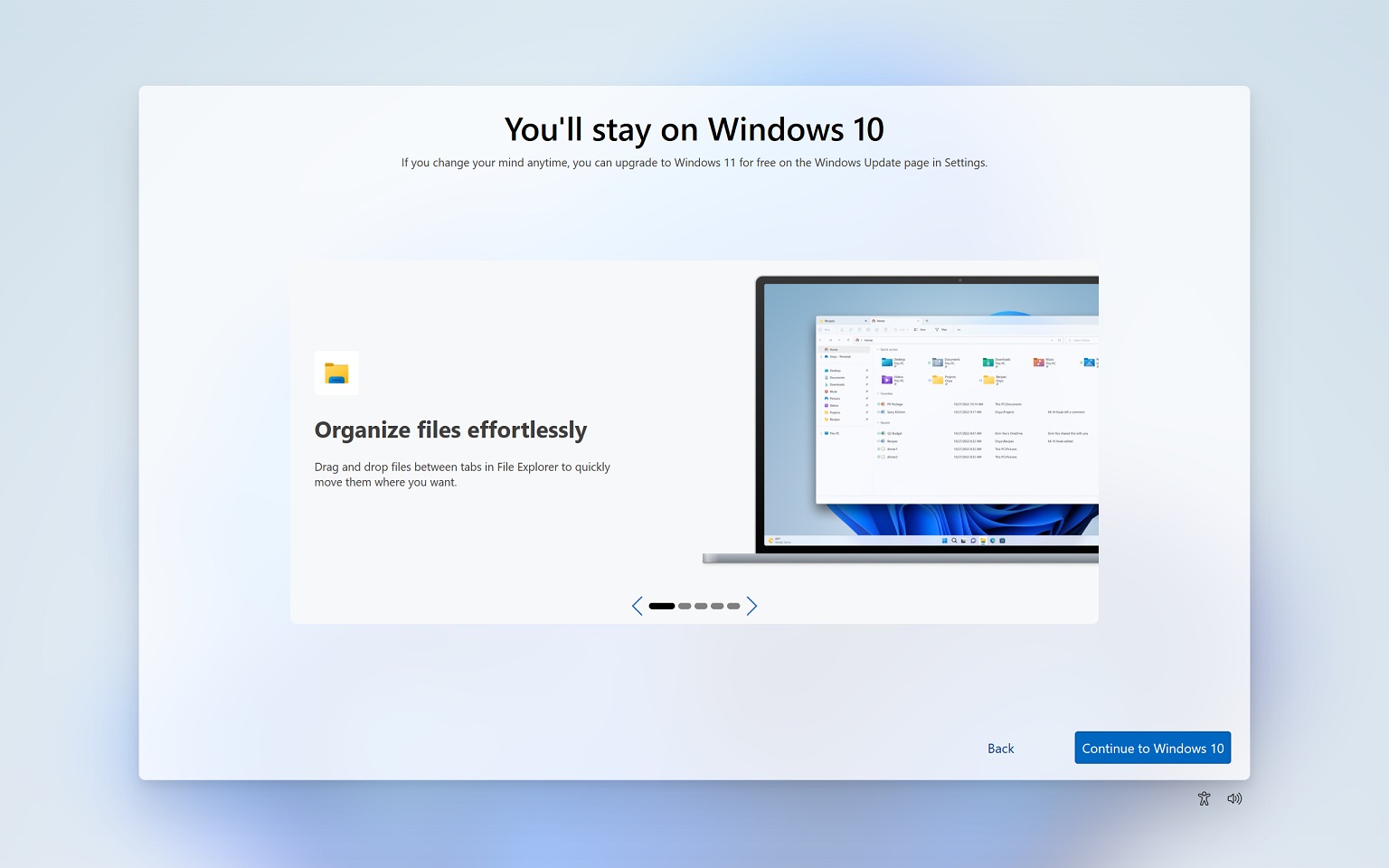 Finally, you can select the "decline upgrade" option to open the final confirmation window: "You'll stay on Windows 10". This page touts flagship Windows 11 features like tabs in File Explorer in its final attempt to bait users and reminds them that they can always get Windows 11 by visiting the Windows Update page.
Windows 10's nag screen is nothing new and it was first added to Windows 10 with Microsoft's May 2018 Update as a post-set-up 'experience', but this new pop-up experience is surprisingly long and it takes about five clicks to exit.
Unfortunately, there's no way to bypass these alerts and they can reappear in future.