Tabs have been part of all web browsers and were recently added to two Windows 11 apps – File Explorer and Notepad. In its first significant update to Windows 11, Microsoft brought tabs to File Explorer, making it easier to open multiple folders and directories in one window.
With tabs support in File Explorer, it is easier to manage files and folders instead of opening several windows to achieve what you want. Tabs support is live in Windows 11 22H2 or newer for everyone, and it's about to get better in a future update that will likely arrive via a cumulative update.
In the latest preview builds, Microsoft is testing a new feature that lets you drag a tab in File Explorer out of one window to open it in its new window. In other words, you can open "Documents" in one tab, select it, and then drag it out of the primary/current window to give the dragged tab its window.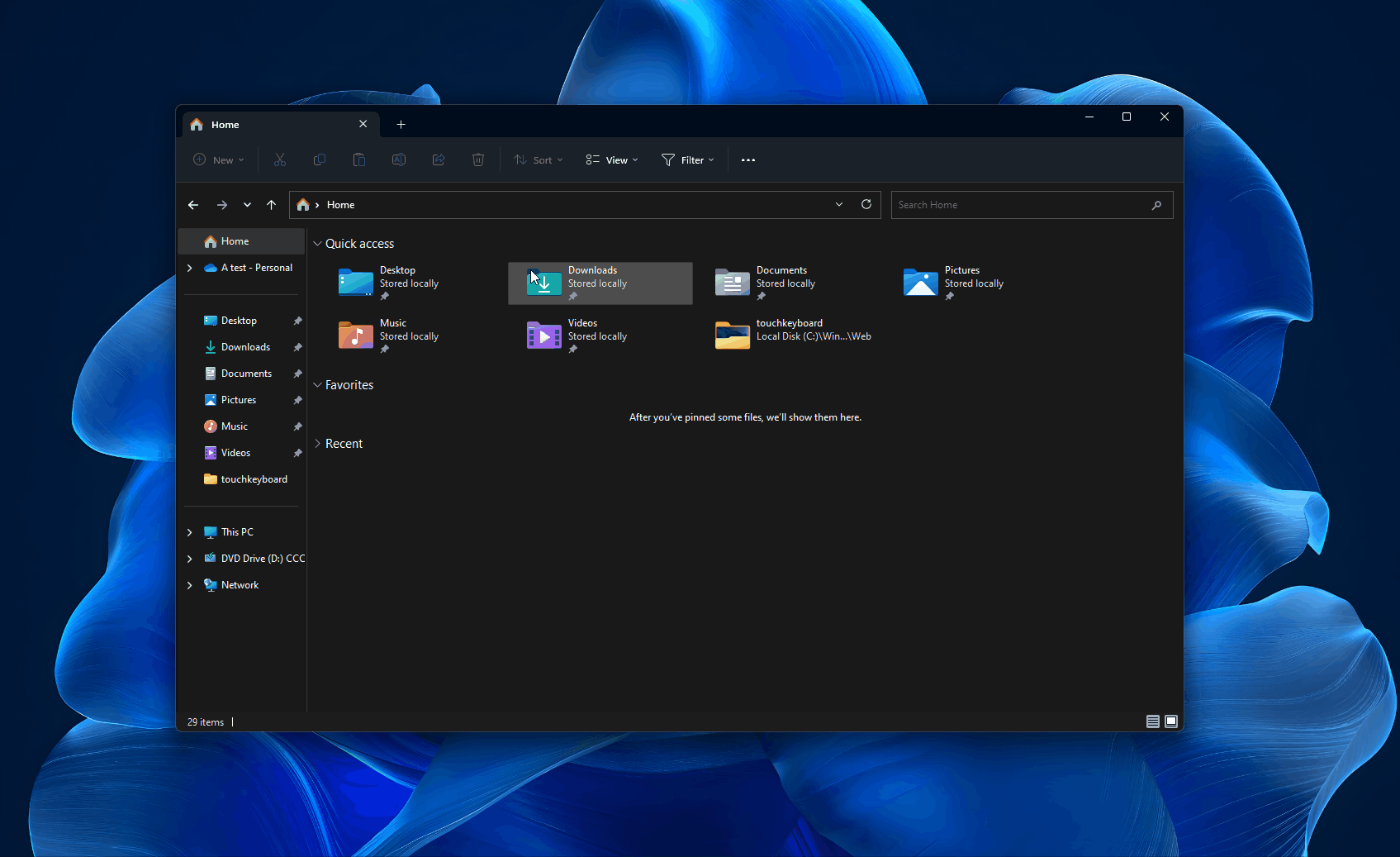 This feature is hidden in Windows 11 builds and works smoothly, as shown in the above GIF recorded on our test builds. However, it is currently possible to rag a tab back into another window.
We don't know when it will begin heading to Windows 11 22H2 machines in the production channel, but it's not expected anytime soon. Microsoft may bundle it with a Moment update or push it via a regular cumulative update as part of its monthly security updates cadence.
File Explorer is set for a significant redesign.
Tabs was one of the highly anticipated features for File Explorer, but it looks like Microsoft has bigger plans for the file manager.
The company plans to turn File Explorer into a fully featured file manager for local and Microsoft 365 files, covering everything, including files synced across your organization and more.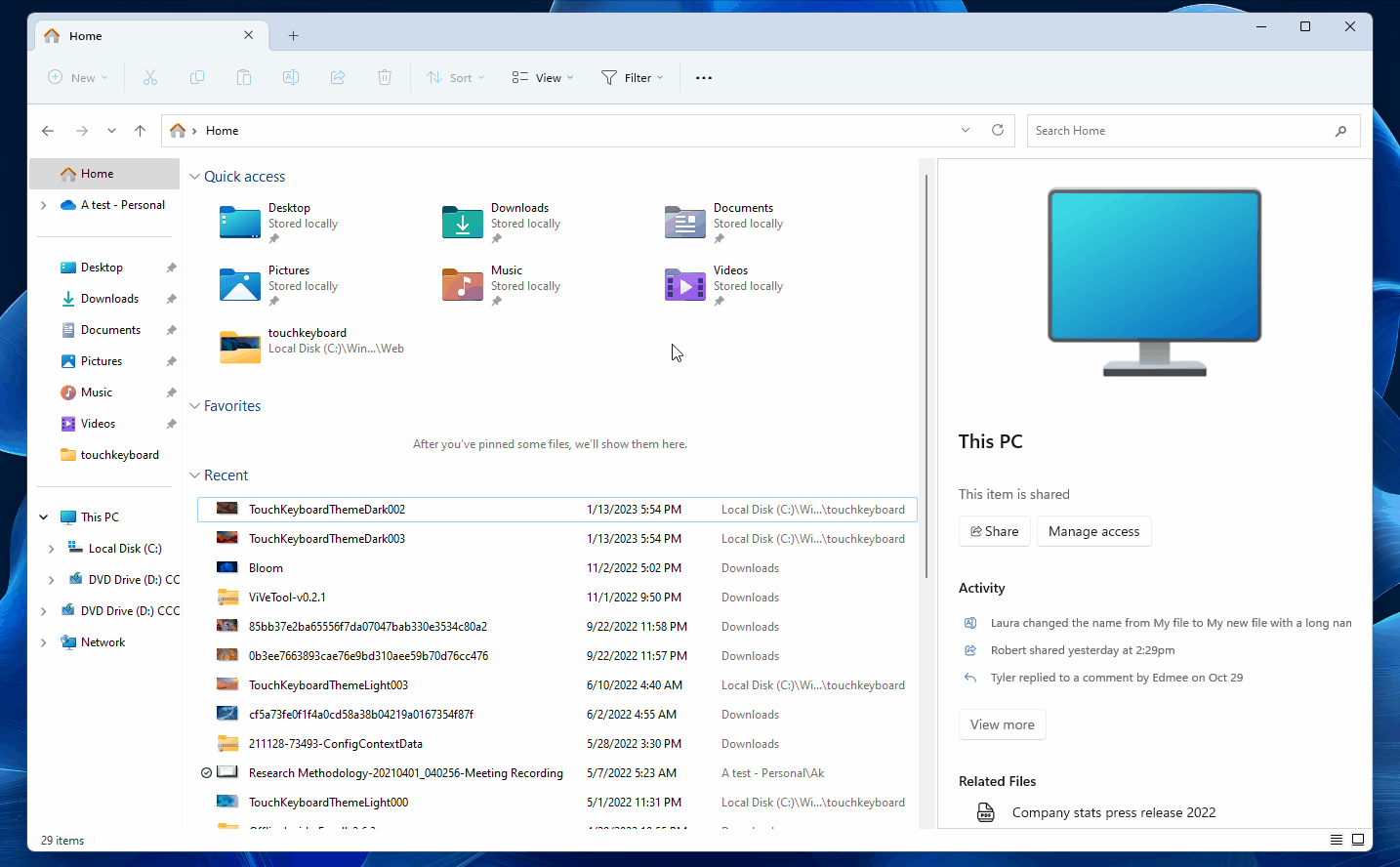 First and foremost, Microsoft is testing a new design for the search box, which now uses Microsoft 365 tech to bring the best of both the "local and online" experience. The header buttons now sport a cleaner but more intuitive approach and no longer feel cluttered.
The most significant interface change is the new "home" page which brings Microsoft 365 to File Explorer. As part of this integration, File Explorer can now suggest files, including documents, emails, pictures, and everything shared between colleagues in the organization.
This home page is powered by a new details pane that lets you learn more about each File, including where they have been shared, when they were last edited and by whom. A "tags" feature will make managing Microsoft 365 files more accessible.
While the updated tabs experience could arrive in the coming weeks, there's no ETA for when the overhauled File Explorer is projected to go live.