For the past month or so, OpenAI's ChatGPT has received much attention within the tech community. ChatGPT is making headlines for how it can respond to questions, pass difficult entrance exams, and even write codes for developers. Microsoft has confirmed it is investing billions of dollars into ChatGPT maker OpenAI, which could benefit Windows.
Microsoft is working on 'Windows 12', according to sources familiar with the company's internal plans. While Windows 11 remains a work in progress, a group of engineers are already working on the next big release (an all-new version of Windows – possibly called Windows 12?).
Microsoft is significantly changing with Windows 12, bringing in several AI-powered features. We don't know how exactly the company plans to use AI in Windows. Still, you can expect OpenAI-powered recommendations or alerts within apps like Mail & Calendar, Clock, Microsoft Photos, and more.
Of course, Microsoft doesn't want to wait for Windows 12 to deliver the first round of AI features, so some "AI" features could land in Windows 11 in the coming months.
This includes smarter camera and microphone features in Windows. For example, Microsoft uses AI to automatically blur the background, correct the brightness, eye, and much more. Likewise, Windows could also filter the background noise and increase the clarity of your primary voice.
Microsoft teased Windows 12 at CES 2023
During the AMD keynote at CES 2023, Microsoft's Panos Panay, chief product officer, discussed the future of Windows and AI. At CES 2023, Panos suggested that Windows will be betting big on AI with several features, including vastly improved voice and video capabilities to make you look better in video calls.
"AI is going to reinvent how you do everything on Windows, quite literally," Panos Panay told the audience without getting into much detail about how AI will empower Windows users.
Microsoft needs a dedicated AI engine to improve the tech in the OS. Thankfully, AMD is working on a new range of CPUs with AI technology which addresses Microsoft's concerns.
The chipmaker doesn't plan to ship PCs with a separate AI engine tied to the GPU. Instead, its CPU will have the necessary AI integration. AMD's AI-powered CPUs could help Microsoft deliver AI features and keep performance high.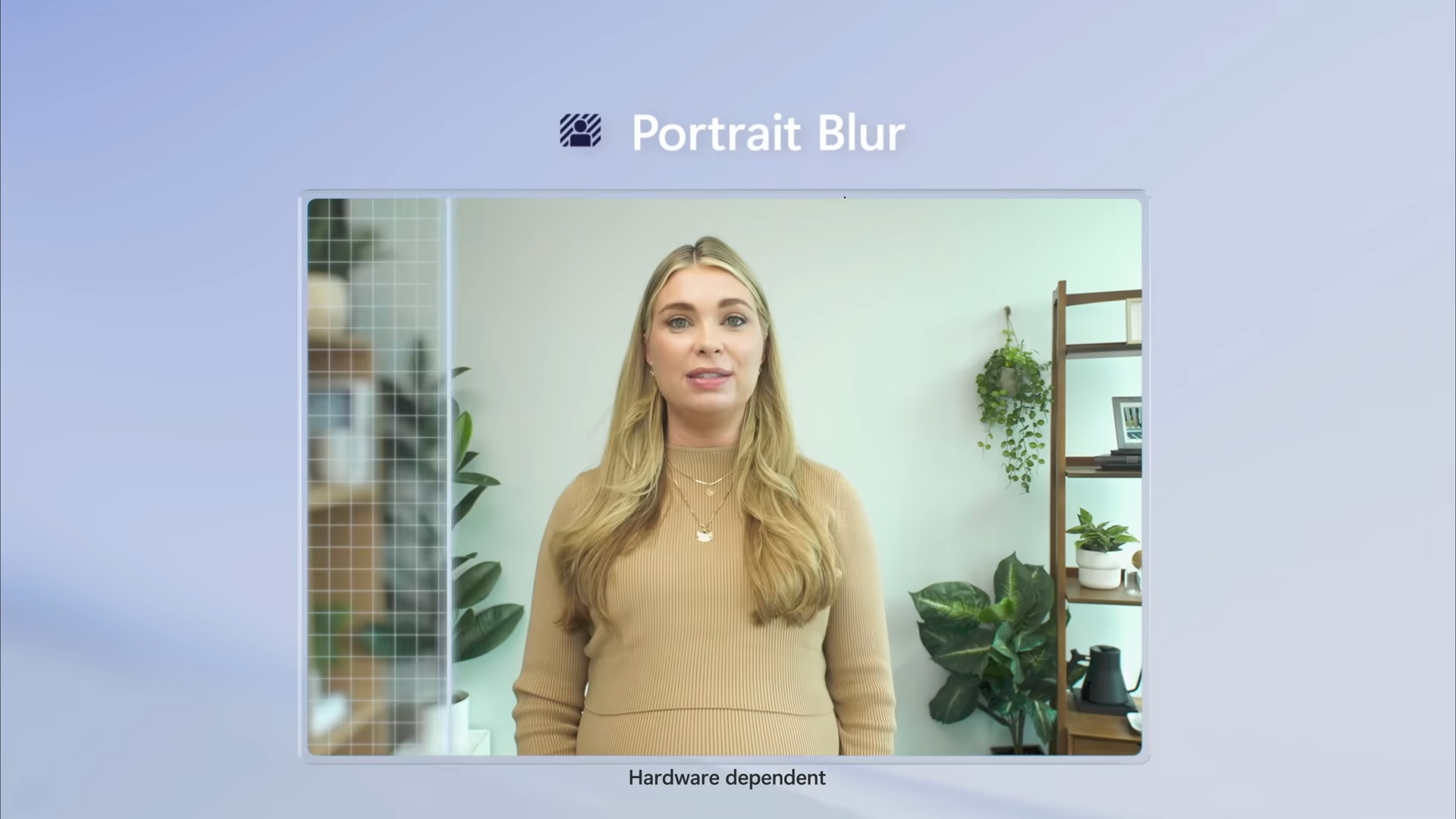 Panos explained that these models, like language models, cogen models, and image models, "are so powerful, so delightful, so useful, and personal, but they also very compute intensive".
"It's going to require an operating system that blurs the line between the cloud and edge, and that's what we're doing right now. It takes the right silicon in the right place to deliver the best experience," he added.
Major versions of Windows to ship every three years
Microsoft has internally made significant changes to the Windows roadmap, and Windows will have a three-year release cycle. In other words, significant versions of Windows will ship every three years.
Windows 11 was released in 2021, which means a major version of Windows should arrive sometime in 2024. In theory, this appears to be the case, but that doesn't necessarily mean the major 2024 update will be called Windows 12. Unfortunately, the release date of Windows 12 remains a mystery.
After 2024, another big version will release in 2027, and the cycle will repeat (unless Microsoft changes the roadmap).
We should begin to see AI-related improvements in Windows 11 this year as AMD's AI PCs come to market, and then we can see "significant" changes with Windows 12.