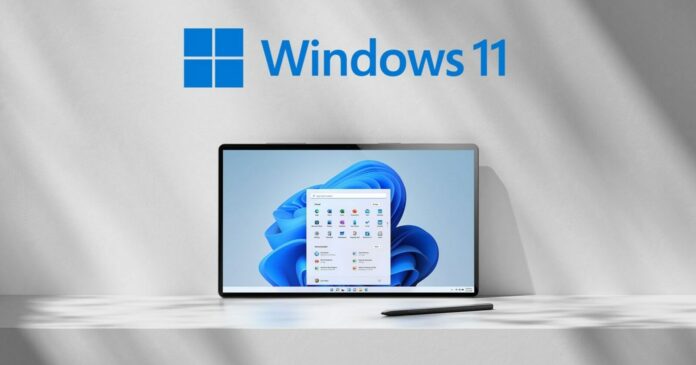 Microsoft has started forcibly installing Windows 11 22H2 on systems still on Windows 11 21H2 (the original release). Version 21H2 won't reach the end of the service period until at least October 3, but users will be automatically updated to the new version, whether they like it or not.
According to Microsoft documents, Windows 11 version 21H2 was first released on Oct 4, 2021, and will reach its end-of-service period on Oct 10, 2023. In the coming weeks, millions of users of version 21H2 will be required to switch to the most recent version of the operating system, version 22H2, aka "Windows 11 2022 Update".
It's generally not a good idea to force upgrade users to a different version of Windows as it might annoy some folks, but the decision has been made to ensure all consumer PCs remain fully up-to-date. Unlike Windows 11 21H2, the new version 22H2 is far more stable and better, thanks to the recent monthly updates.
Additionally, Windows end-of-service is a critical deadline for both consumers and enterprises.
When a version hits the update deadline, it won't receive security updates that patch up newly discovered vulnerabilities. By forcing users to upgrade to version 22H2, Microsoft hopes to improve the overall security of the Windows community.
No forced reboot; you'll have control over the update – Microsoft
Microsoft officially cleared confirmed users won't be forcibly upgraded to the new version of Windows 11. Your device won't be rebooted during work or any other activity.
The automatic update means downloading the updated files and getting the PC ready for installation. It doesn't mean Microsoft will reboot the system in the middle of your gameplay or anything as such.
"You will have the ability to choose a convenient time for your device to restart and complete the update," a company's spokesperson said.
Windows 11 22H2 is a decent update
Windows 11 22H2 is stable enough, and users should upgrade to the new version by manually checking or updating if they haven't done yet. Alternatively, Windows 11 22H2  can be installed using ISO images or rely on the most stable method of upgrades – an in-place upgrade.
This feature update began rollout in October of 2022, introducing support for the highly-anticipated drag and drop for the taskbar, more robust snapping functionality, tabs in File Explorer, and broader improvements to the operating system.
Microsoft is also preparing several "Moment" updates for Windows 11, which could arrive in the coming months with more functionality, including support for seconds on the taskbar and more.