Windows 11 is due for another big update later in 2023. While we've had a good idea of what's coming next to the OS, thanks to the preview build release notes, it looks like Microsoft is working on a few new exciting features recently uncovered in the testing builds.
A new Volume Mixer
The quickest way to change the volume of individual apps and browsers is to click on the volume icon to open the volume mixer. Windows 11 volume mixer can be accessed via the settings app only, which lets you change the volume of any open browsers or apps to make a specific app louder.
Thankfully, Microsoft is finally testing a new modern volume mixer which can be directly accessed via the taskbar, similar to the volume mixer of Windows 10.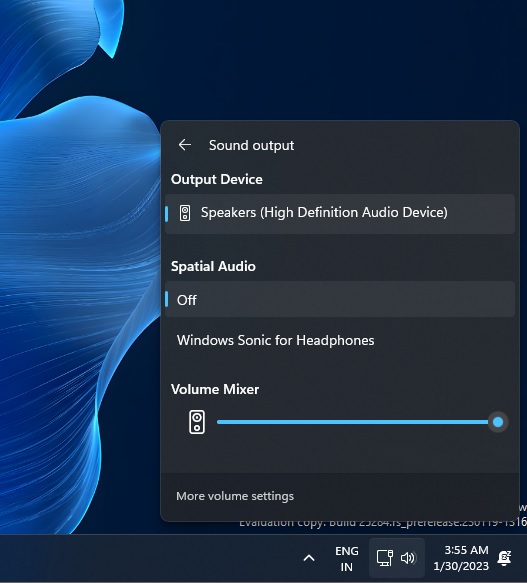 The tech giant hasn't publicly talked about this new volume mixer, and it's hidden away in the code.
As you can see in the above screenshot, you can quickly turn down or increase the volume of any open apps while making music apps like Spotify louder. Of course, you can also mute any app to make another app or system sound louder. The idea is to make sound management easier within Windows 10.
Windows 11's new volume mixer is hidden, and the public cannot test it. That's because it is still being worked on, and Microsoft is not ready to talk about it yet.
Experimental tool: A new way to unlock features?
Microsoft is testing a new option called "AllowExperimentalFeatures" within Windows Update -> Windows Insider Program page.
As the name suggests, it looks like AllowExperimentalFeatures could finally allow testers in the Windows Insider Program to turn on features disabled by the company.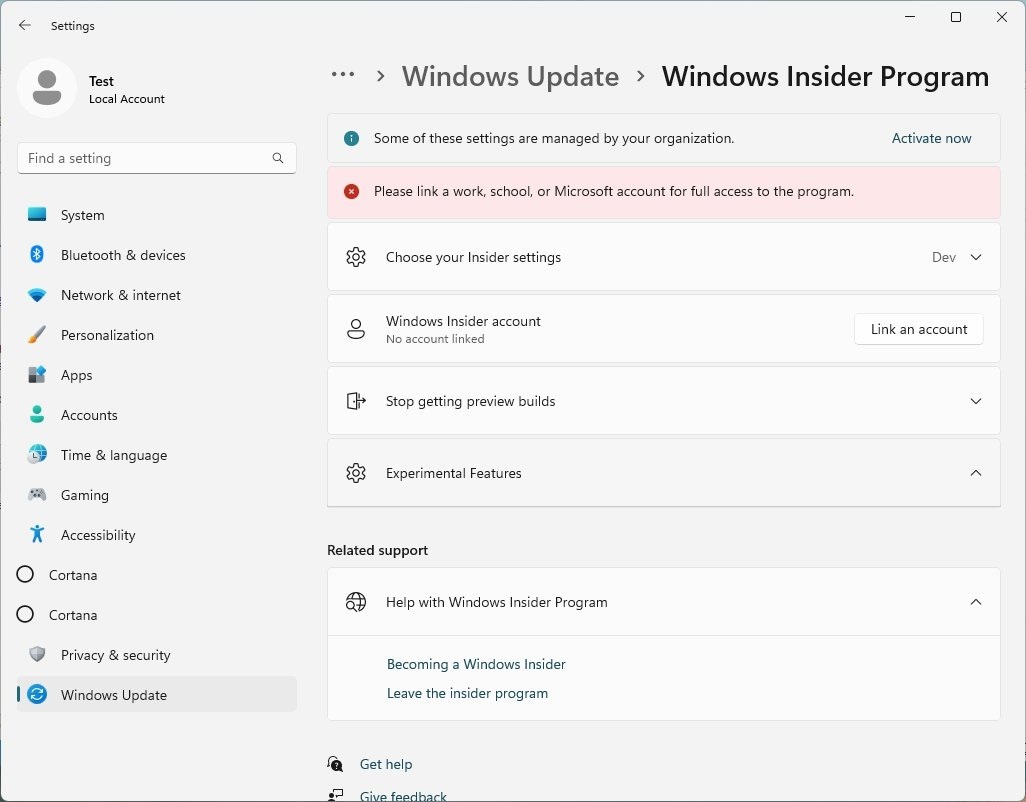 The implementation is unfinished, but there's a possibility this could become an official way to toggle features hidden in the OS when A/B testing isn't enough.
A new File Explorer with deeper Microsoft 365 ties
Windows 11 is also getting a new File Explorer with a XAML-based home page and Microsoft 365 integration.
The new homepage closely follows Windows 11's style with more rounded corners across the address and search bar. At a glance, the redesigned File Explorer resembles Microsoft 365 dashboard or web browser more than a traditional file manager.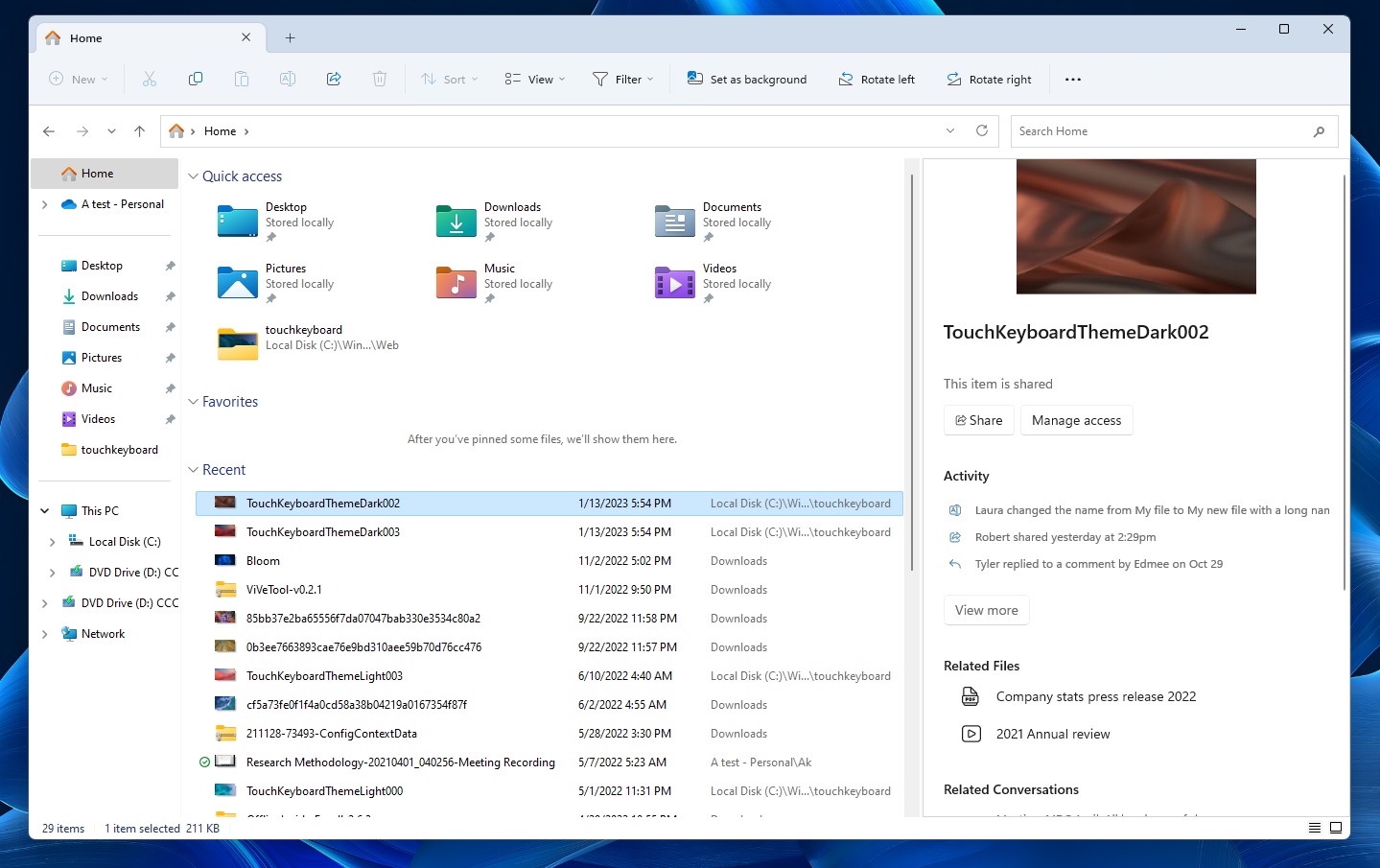 There's a new "recommended files" tab that uses Microsoft 365 to suggest similar files when you select any file. File Explorer can also display email threads, comments, conversations between teammates and when the file was shared across colleagues.
According to sources, Microsoft is toying with the idea of bringing Microsoft 365 features to File Explorer.
This is not possible using the existing shell, which is why the new File Explorer uses the web-based XAML design, allowing users to access Microsoft 365 content directly within the file management interface and organize everything with a new feature called "tags".
Windows 11 is getting a new File Explorer, modern volume mixer and more in a future update https://t.co/u9LQ7pWIbM #Windows11 pic.twitter.com/QQmXiib06z

— Mayank Parmar (@mayank_jee) January 29, 2023
Microsoft is still working on the new File Explorer, and plans are subject to change, but Microsoft 365 deeper integration into Windows 11 appears to be the company's long-term plan.