It's been nearly one and half a year since Microsoft released Windows 11 and almost six months since its first big feature update – version 22H2. We're expecting another major update to drop any moment. Thanks to Build 25276 and code digging, we've learned a lot about the upcoming significant feature of Windows 11.
Microsoft is working on two new features for File Explorer – a new home page and a side or details pane. The new pane is hidden in Windows 11 Build 25276's sandbox environment and uses the familiar modern controls that might remind you of the new XAML interfaces in Windows 11.
Unlike other elements, XAML also uses web components, which can be easily updated via Windows Updates. With XAML, Microsoft can deliver capable, flexible, and robust controls regardless of the UI stack – Win32, Windows Forms, WPF, or native UWP.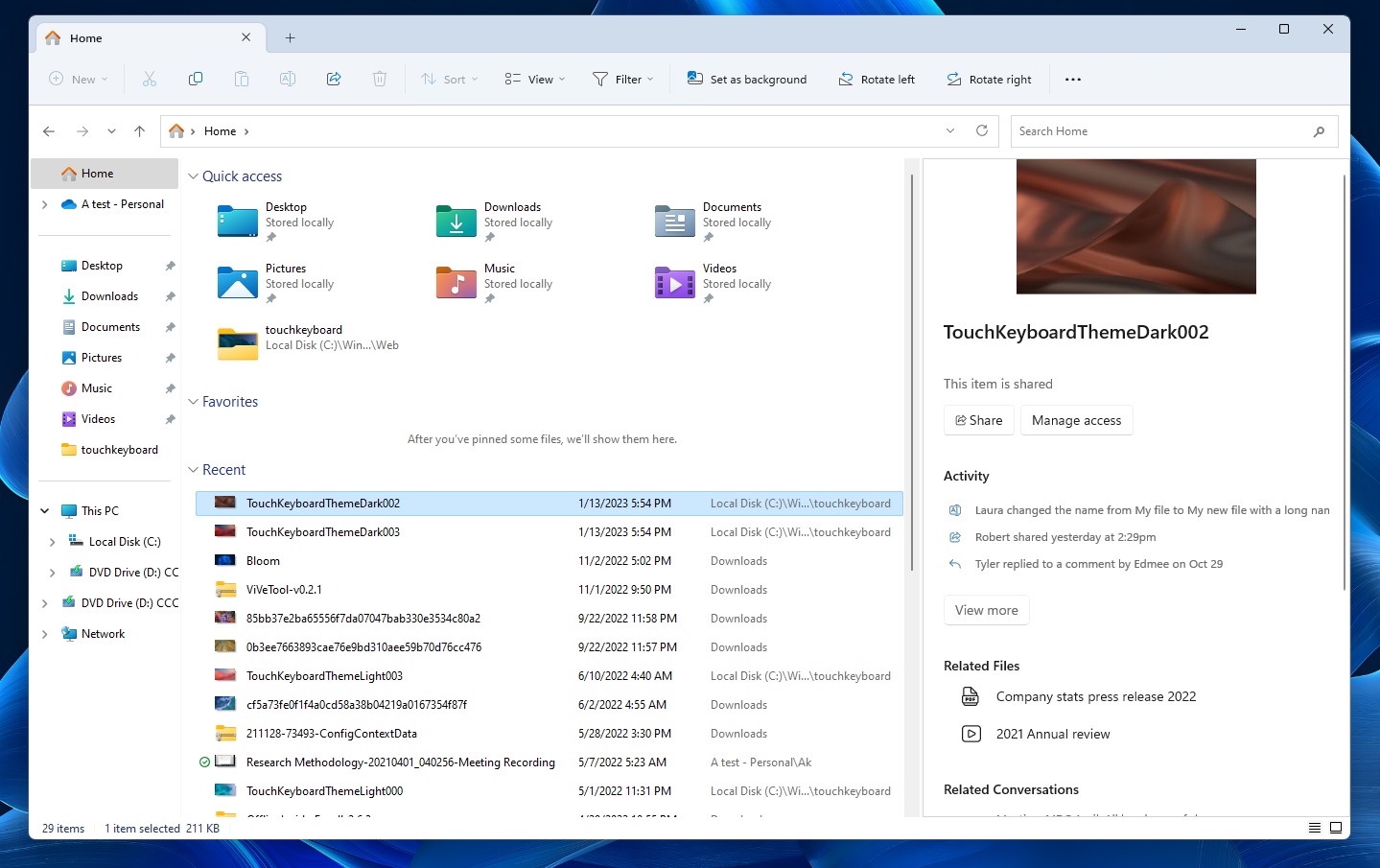 The side pane offers many new features, but it works best when the PC is connected to a Microsoft account. It houses options like Insights, Activities, Properties, Related files, and Conversation. This feature will be used for documents and presentations shared between teams in an organization linked to a Microsoft account.
For example, if there's an update to the document or a comment, you can view it in Explorer.
Let's look at the new File Explorer without any further ado!
This is the new File Explorer's side pane
This article shares findings from a hands-on preview of an unpolished, placeholder-based File Explorer and the actual File Explorer design would be better than the screenshots in the report.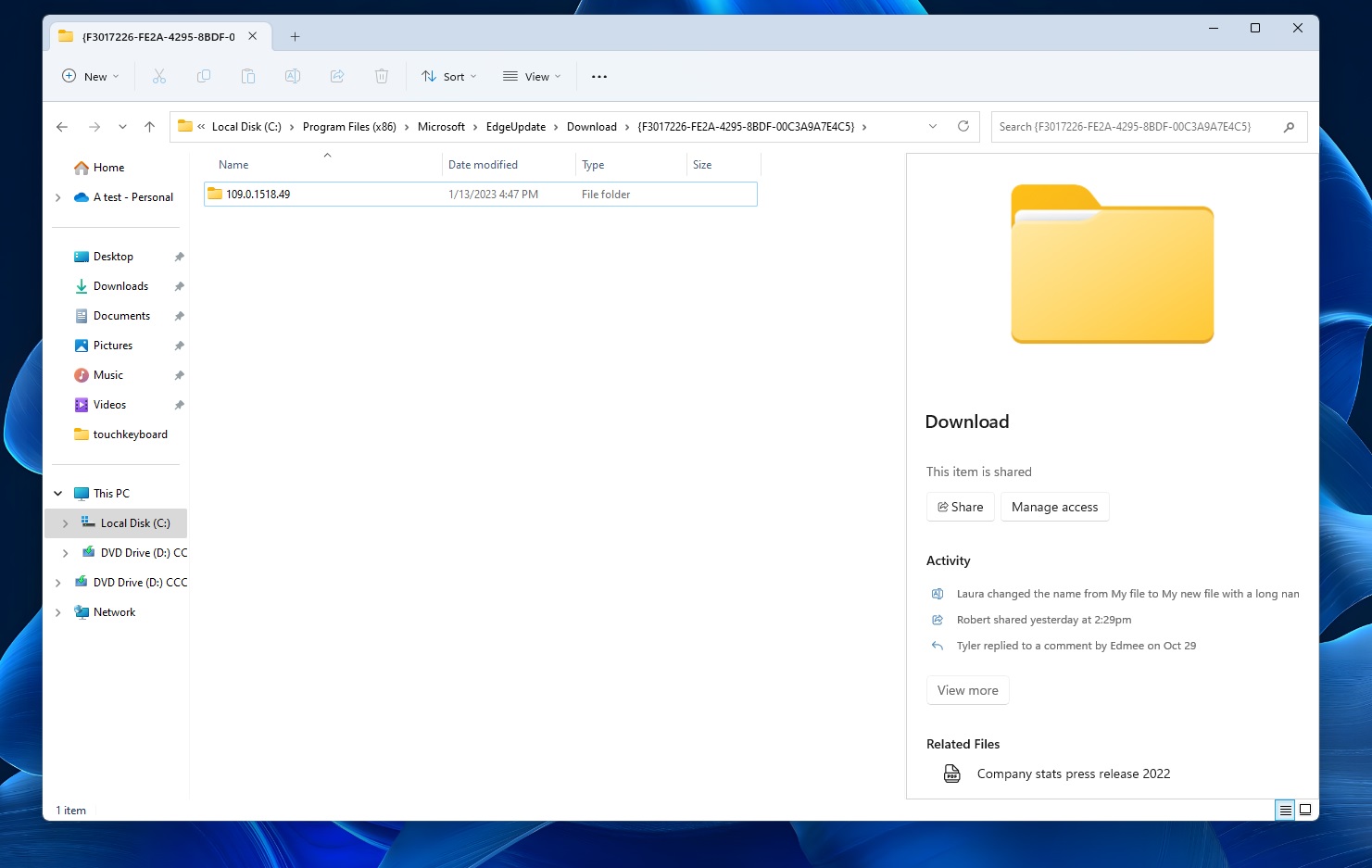 As you can see in the above screenshot, a new pane is on the right side of the File Explorer.
This new pane or a menu will pop up when you select a folder or file and include "insights" from a Microsoft account or organization. It looks best when files are synced to OneDrive, but it also works with local files.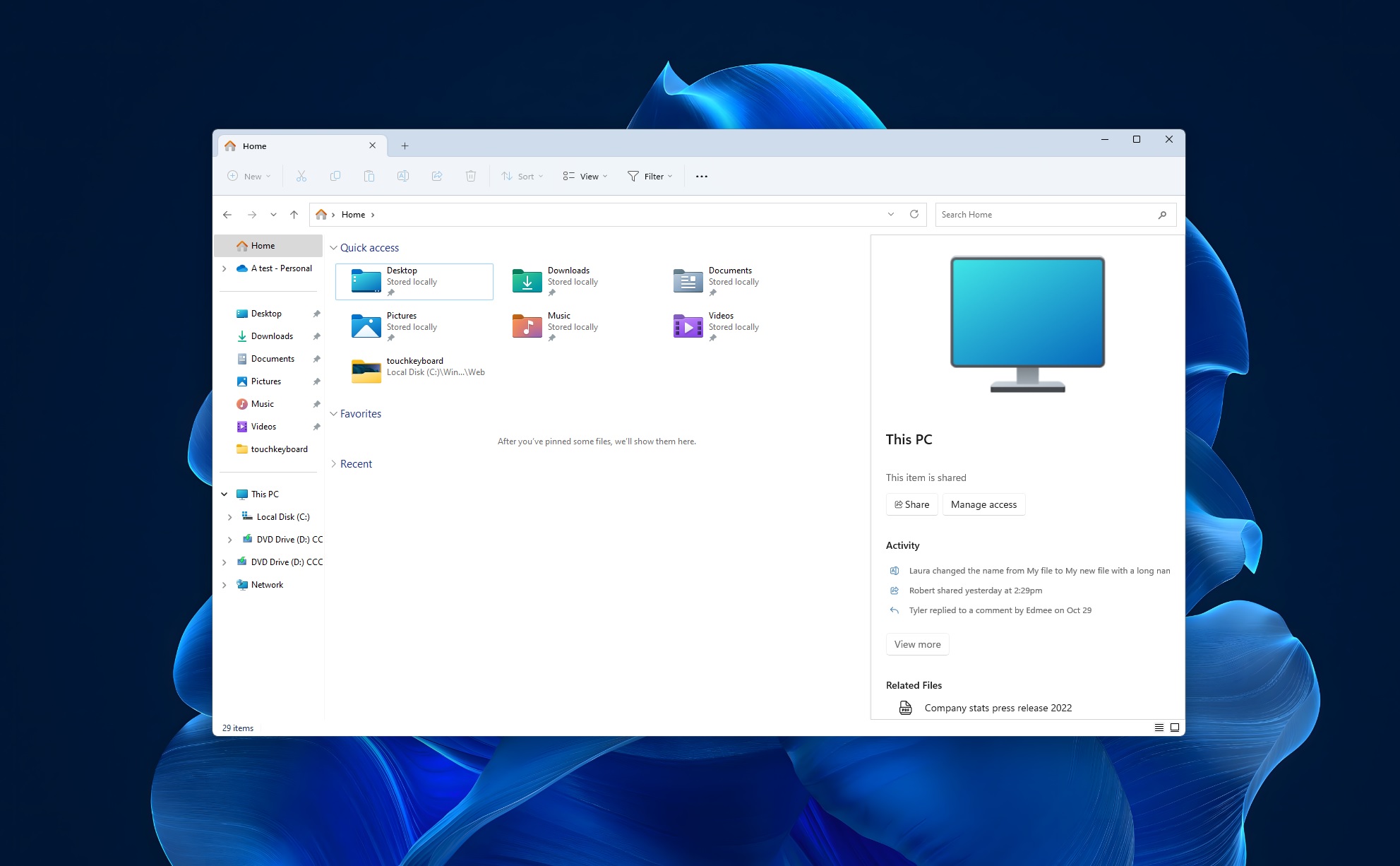 Currently, it doesn't work correctly, and there are a bunch of placeholder texts. This feature is internally called "XAMLFolderViewSupport", and it's unstable right now, which means it could crash File Explorer.
File Explorer is being prepped for a big redesign
File Explorer hasn't seen any substantial interface changes since Windows 11's release as a standalone app, minus the addition of the tabs feature with version 22H2. However, more significant changes are headed our way, according to sources familiar with the development.
Windows Latest understands that Microsoft is planning to introduce a "new File Explorer" experience with deeper "OneDrive and Microsoft services integration", a source familiar with the company's plan said.
The new interface is being cooked internally, and it will begin rolling out to users in the Dev Channel in the coming weeks, so there's not much you can do to access the new UI right away.