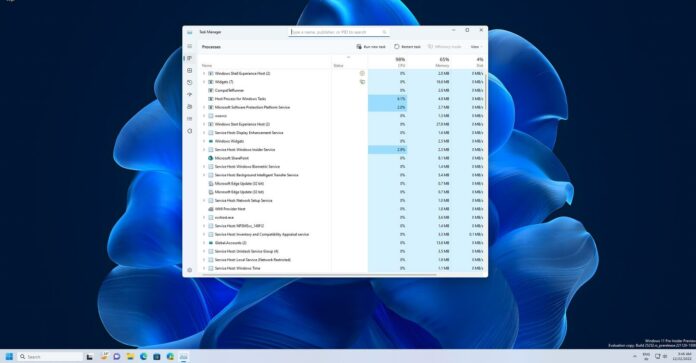 Windows 11 Build 25276 is now available for PCs in the Dev Channel of the Windows Insider Program. It is the second preview update of the year, and it includes a couple of new additions, such as the ability to create live kernel memory dumps in Task Manager and improvements to OneDrive storage in settings for Windows 11.
Build 25276 is not tied to any specific Moment or feature updates, as Microsoft says these updates are "independent". Microsoft has also published ISO images of Windows 11 Build 25276, which can be used to directly update any Windows 10, 11 or even Windows 7 PC to this build.
It is worth noting that Build 25276 is not a big release, and it doesn't come with tons of new features, but you'll notice several noticeable changes. For example, Microsoft is introducing the ability to create live kernel memory dumps in Task Manager. This is one of the new "developer-focused" features, and more such changes are coming.
Microsoft says the feature aids the existing live kernel memory dumps (LKDs) functionality of the OS. This feature is an extension of the troubleshooting feature called "Memory dump" for user mode processes. For those unaware, this feature is beneficial because it helps you gather data to troubleshoot an abnormal situation.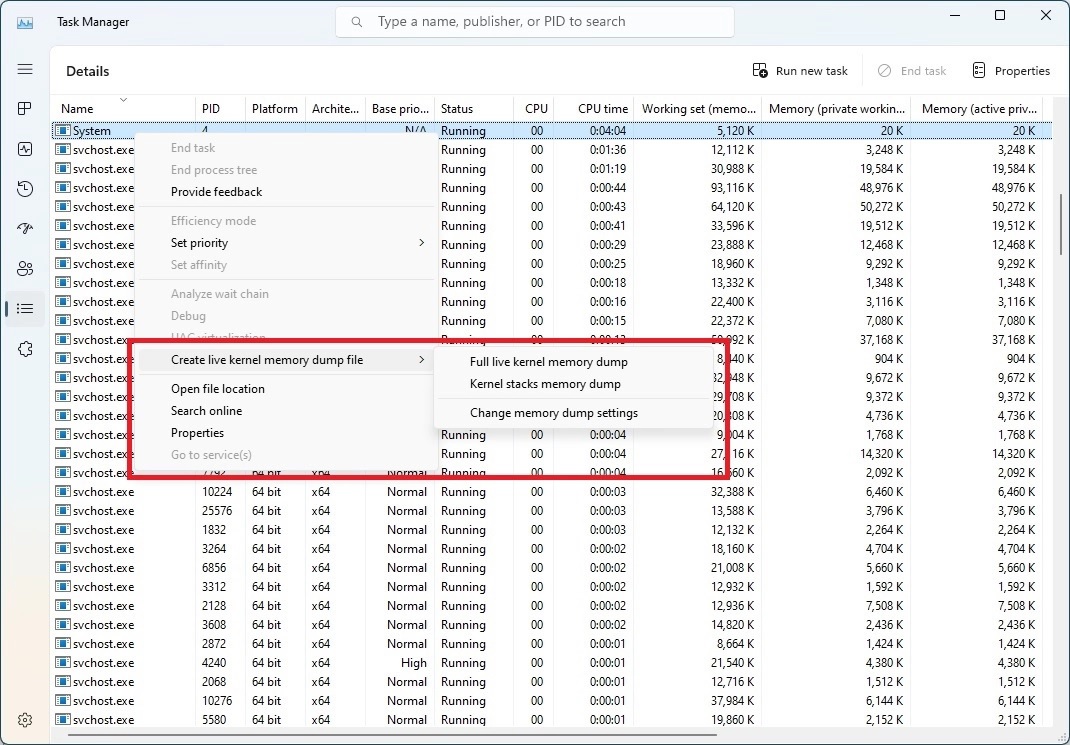 For example, you can use it to find out what went wrong when Windows failed to boot or how a specific driver prevented a particular feature on the system. To use this tool, simply open Task Manager > Details page and right-click on the System process, which contains a new option called  "Create live kernel memory dump file".
When you click on the option, it will capture a Full live kernel or Kernel stack memory dumps. You can find the dump LiveKernelDumps folder.
It is also possible to edit settings for live kernel memory dumps by navigating to Task Manager Settings page.
What's new in Windows 11 Build 25276
In November, Microsoft started integrating OneDrive Cloud storage usage into the Settings app. You can already view updates to the Microsoft 365 apps and services.
Microsoft is now introducing a new addition that lets you view Outlook attachment data in your cloud storage. This change is still rolling out and will appear on some PCs, so not everyone will see it today.
Other cosmetic improvements include a new design for Windows's "compatibility dialog" feature.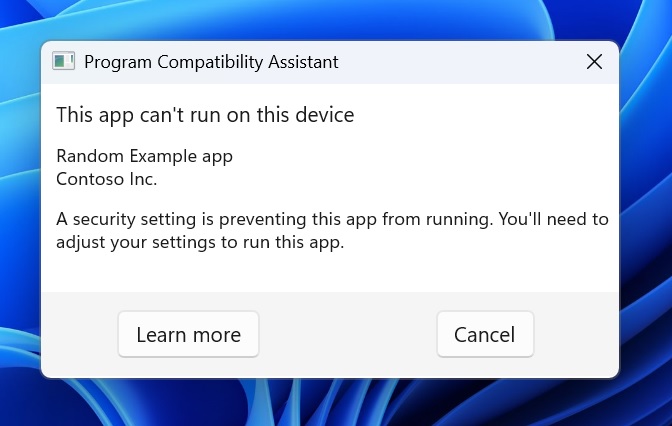 Microsoft is rolling out a new look for the popup/alert that shows up when Windows detects a known compatibility issue. This dialog now uses Windows 11's Fluent design.
Windows 11 Build 25276 improvements and fixes:
Microsoft has fixed an issue where File Explorer or explorer.exe crashes when opening File Explorer.
Microsoft has fixed layout issues with the search box's text on the taskbar.
Microsoft has fixed an issue where the search style would not persist across updates.
Microsoft has fixed an issue where the widgets board won't open or remain invisible to Insiders.
Microsoft has enabled Windows Defender Credential Guard when you attempt to use a remote desktop with default credentials.
In related updates, Microsoft says it's introducing a new way to troubleshoot connectivity issues in Windows.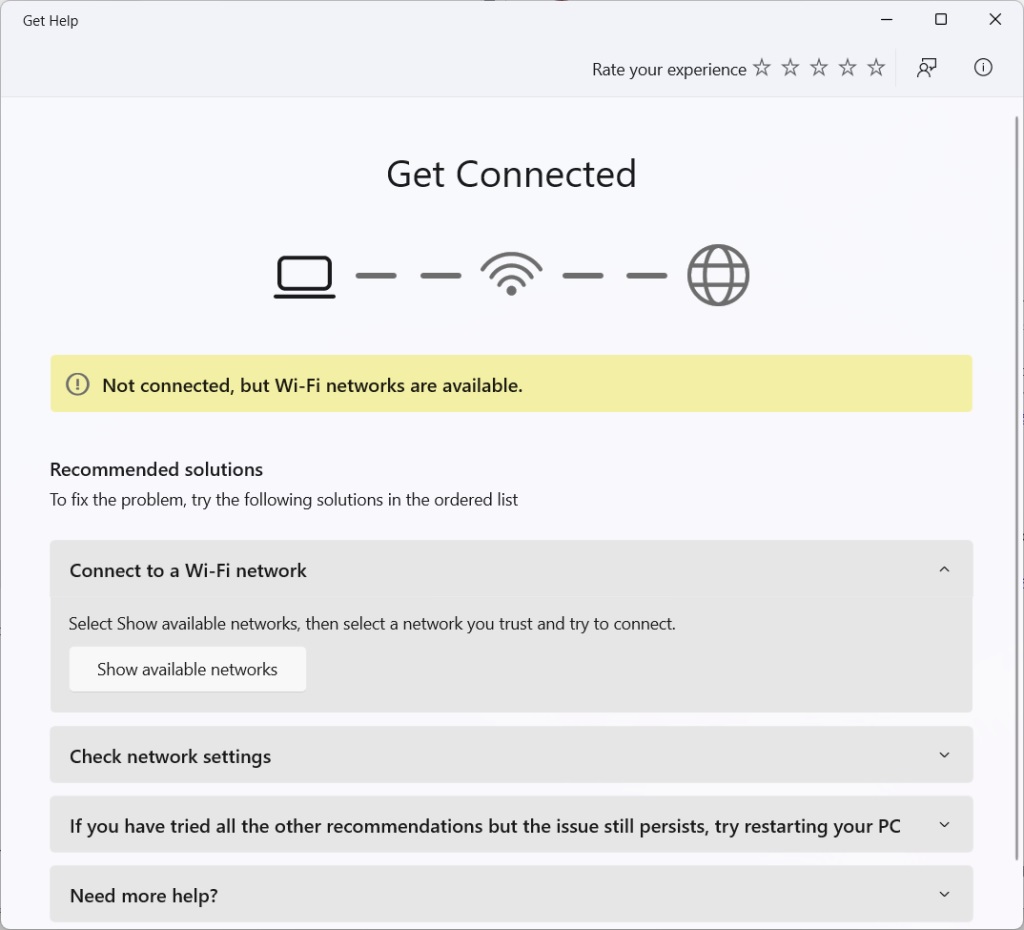 The company is replacing the Network Troubleshooter in the OS with a "Get Help app" based experience, which uses APIs that determine network problems and offer potential fixes, such as adapter reset.
How to install Windows 11 Build 25276
To install Windows 11 Build 25276, follow these steps:
Signup for Windows Insiders Program.
Open the Settings page.
Switch to Dev Channel.
Click on "Check for updates".
Select "Download & Install".
Click on "Restart now".
Microsoft is aware of some new issues in the update, including an annoying bug where users experience longer than expected update times installing builds.