One of Windows 11's flagship features is the "Widgets" board which is a reboot of News and Interests from Windows 10, and it's one of the ways to push MSN to users. By default, the Widgets drawer also gives you access to weather, sports scores, finance updates, and more.
In Windows 11, however, accessing the Widgets drawer requires a Microsoft account. If you do not have a Microsoft account, you cannot view anything within the Widgets board. That includes local traffic, Microsoft To Do lists, Microsoft Store updates, Microsoft Movies & TV content, sports and esports.
To some, the Widgets board is useless. On the other hand, some may want to give it a try, but they don't want to link their Microsoft account to another Windows 11 service. It looks like Microsoft is listening to feedback and the tech giant is pushing a new preview update that removes account requirements.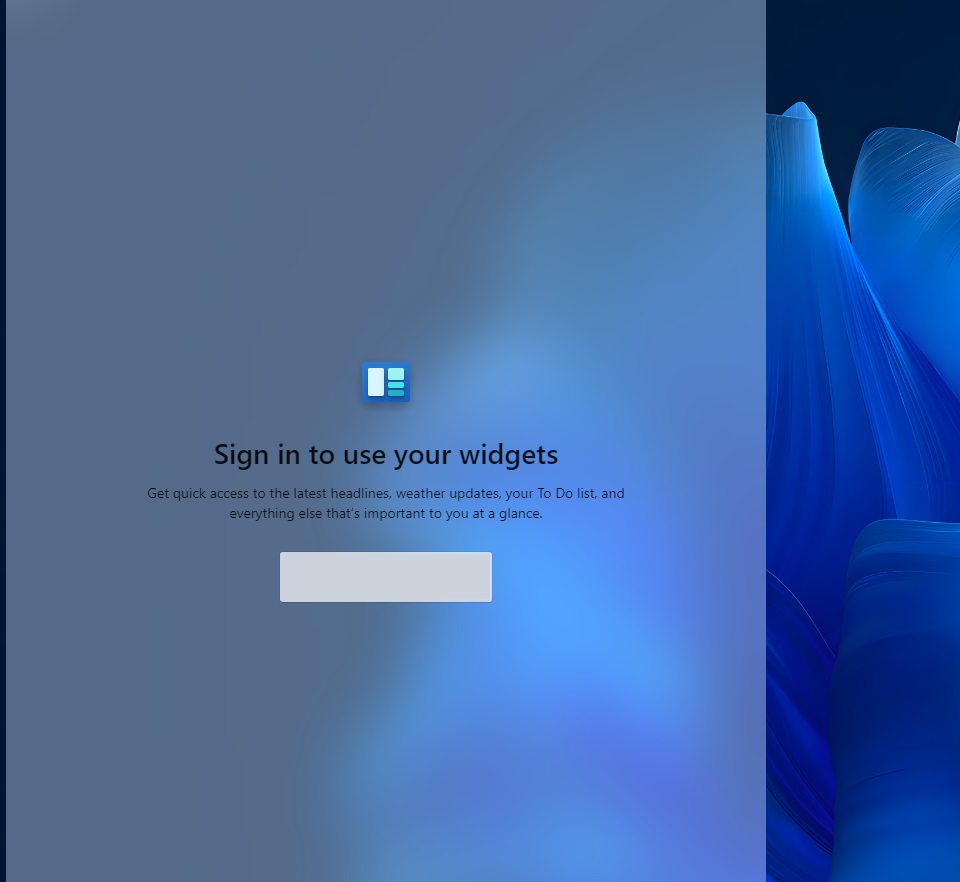 Starting early next year, you'll be able to use and browse the Widgets board without linking your Microsoft account.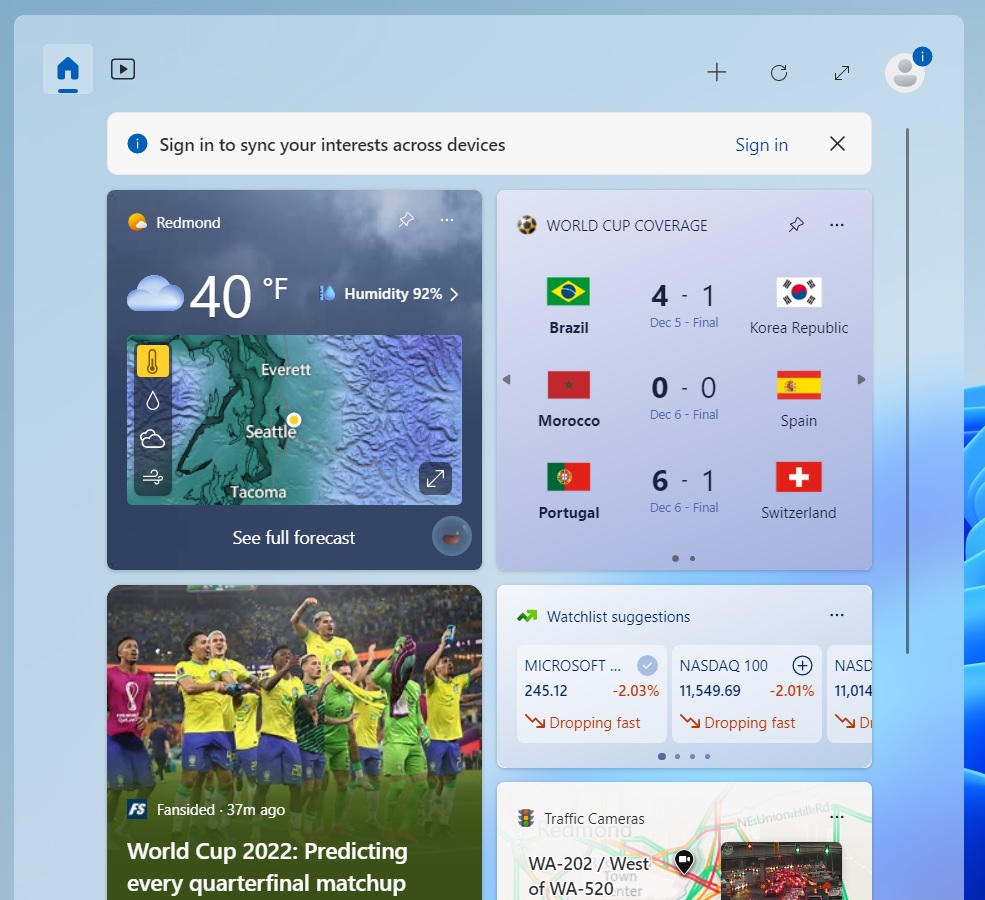 As you can see in the above screenshot, Microsoft has removed the sign-in requirement, allowing users with or without a Microsoft account to access the widgets board. As a result, you can now get regular weather updates, sports updates, pinned favourite apps to the board, and access personalized dynamic feeds.
Widgets board likely to get better in the coming weeks
Widgets on Windows have the potential to transform how desktops look to users instead of a grid of icons. In the coming months, Widgets are expected to get even better with more third-party widgets on the way and Microsoft is also planning to announce new capabilities for widgets next year.
For those unaware, Windows always had a history of widgets. Back in the early 2000s, Vistas had a feature similar to widgets, they were called gadgets. While the same experience isn't on Windows 11 yet, it's hoped that the Widgets project will eventually evolve into something even bigger.
Hate Widgets boards? Here's how to remove it right now
If you don't want to use the Widgets board at all, remember that removing the feature is extremely simple: Right-click on the button and click Unpin from Taskbar.

Another way to remove Widgets is to open Windows Search or Start menu and look for "Taskbar settings". Or you can open Settings > Personalization > Taskbar where you'll see the Widgets setting.
You can turn off Widgets and other features like Search, and the button will automatically vanish from your Taskbar.