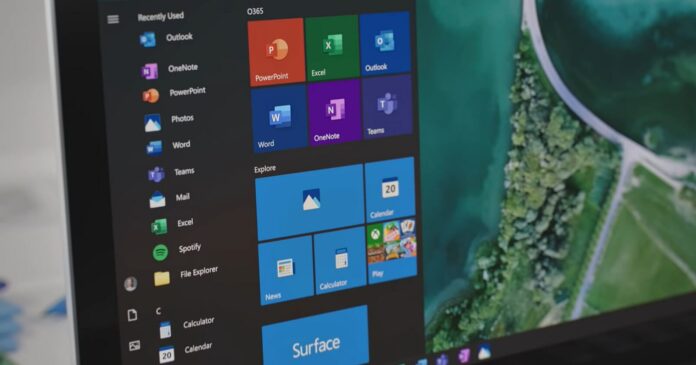 As part of the April 2022 cumulative updates, Microsoft published two major cumulative updates – Windows 11 KB5012592 and Windows 10 KB5012599. The two updates contain identical bug fixes and improvements because Windows 11 is apparently built on top of Windows 10.
Unfortunately, things aren't going smoothly for everyone, particularly those who are on Windows 11. The latest updates, numbers KB5012592 and KB5012599, offer lots of bug fixes, stability improvements, an improved interface for Windows Search, a couple of small new features like greater control over notifications, and so on.
Since these are mandatory security updates and they install automatically, it's no wonder that many users have them installed as quickly as possible. In case you've already updated and the update isn't going as smoothly as expected, you're not alone – some users have reported issues when installing the update while others have flagged performance trouble.
Known issues in Windows 11 KB5012592
As per the official release notes, recovery disks created using the Windows 7-era 'Backup and Restore' tool in Control Panel might fail to launch in the latest patch. Thankfully, the bug does not affect the modern recovery options built into the operating system and no third-party backup or recovery apps are known to be affected.
On Feedback Hub and Reddit, users warned that the update could fail to install with vague error messages like 0x800f081f, 0xc1900101 and 0x800f0988. These error messages do not offer specific details, but the tech giant previously warned that some configurations are not "patch-compliant" due to various reasons.
In its Update Connectivity data, Microsoft warned that the computers should have a stable internet connection for a minimum of two hours of pre-update and six hours of post-update time. This ensures that a Windows Update can be successfully delivered to the device and it also applies to Windows 10.
"What we found is that devices that don't meet a certain amount of connected time are very unlikely to successfully update," Microsoft said.
How to fix KB5012592 installation issues
So what can be done to fix KB5012592 installation issues? As per users, a simple system reboot is enough to address Windows Update issues in some cases.
Additionally, you can hold the 'Shift' key when clicking on the Shutdown button. For those unaware, Shift + Shutdown refers to a 'full Shutdown' as forces the OS to close all apps and signout all the users. It also bypasses hybrid shutdown or hibernation (a feature that retains certain data so the system can pick up from where you left).
However, despite all this push, if you find that one or more of your Windows 11 or Windows 10 PCs seems to be failing to update properly, you can reset Windows Update or navigate to Microsoft Update Catalog and install any update manually by downloading the .msu package.
In addition to Windows Update issues, users have flagged the following issues in Windows 11 April 2022 Update:
A bug where apps may fail to start with 0xc0000022. This has been fixed via a server-side update.

Performance issues and a weird bug where the cursor would skip certain spots on the screen. This has been fixed in a newer preview build.
Known issues in Windows 10 KB5012599
KB5012599 is also plagued with similar issues, including a bug where the update could fail to install with 0x800f0831. In a Microsoft forum, users noted that the cumulative update is downloaded successfully, but then after a period of inactivity, it pauses at 'Installing 20%' and later moves to 100%.
After getting stuck in the installation process, Windows Update generates the 0x800f0831 error with a matching failure to install message.

"I have spent the last 2 hours trying to fix this problem, including running the Windows Update Trouble Shooter plus a host of other suggestions, but nothing works," one user noted in the forum and others have echoed the findings.
As mentioned at the outset, if you run into Windows Update issues and nothing seems to be working, you need to manually install the update from Microsoft Update Catalog.
If you've already installed the update and there are performance issues or stuttering in games, you can uninstall Windows 10 updates manually via Command Prompt or Settings.