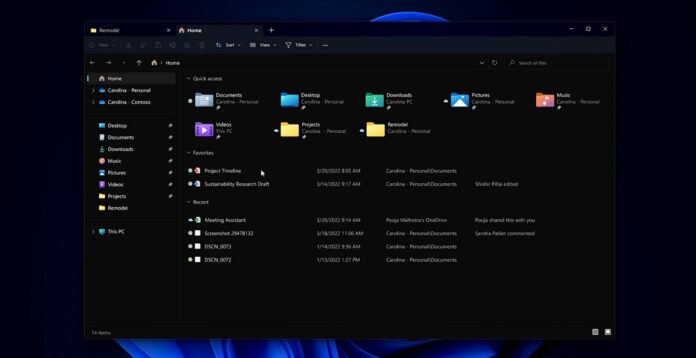 As Windows 11's next update codenamed 'Sun Valley 2' comes closer to the final stage of development, most of the new features are already available for Windows Insiders. Based on the current preview builds, there are already some welcome improvements to the File Explorer, including the ability to preview folder content.
In Windows 11 Build 22593 and above, you will notice multiple new features when browsing File Explorer. One of the new additions is 'folder previews' – a particularly useful feature to quickly preview the contents of a folder.
Folder previews support was removed with the original Windows 11 release and it's making a return with Sun Valley 2 (version 22H2). As you can see in the below screenshots, you can now peek at what is inside the folder without having to open it. For those who want to quickly preview media files, Microsoft is also working on Quick View for Windows 11.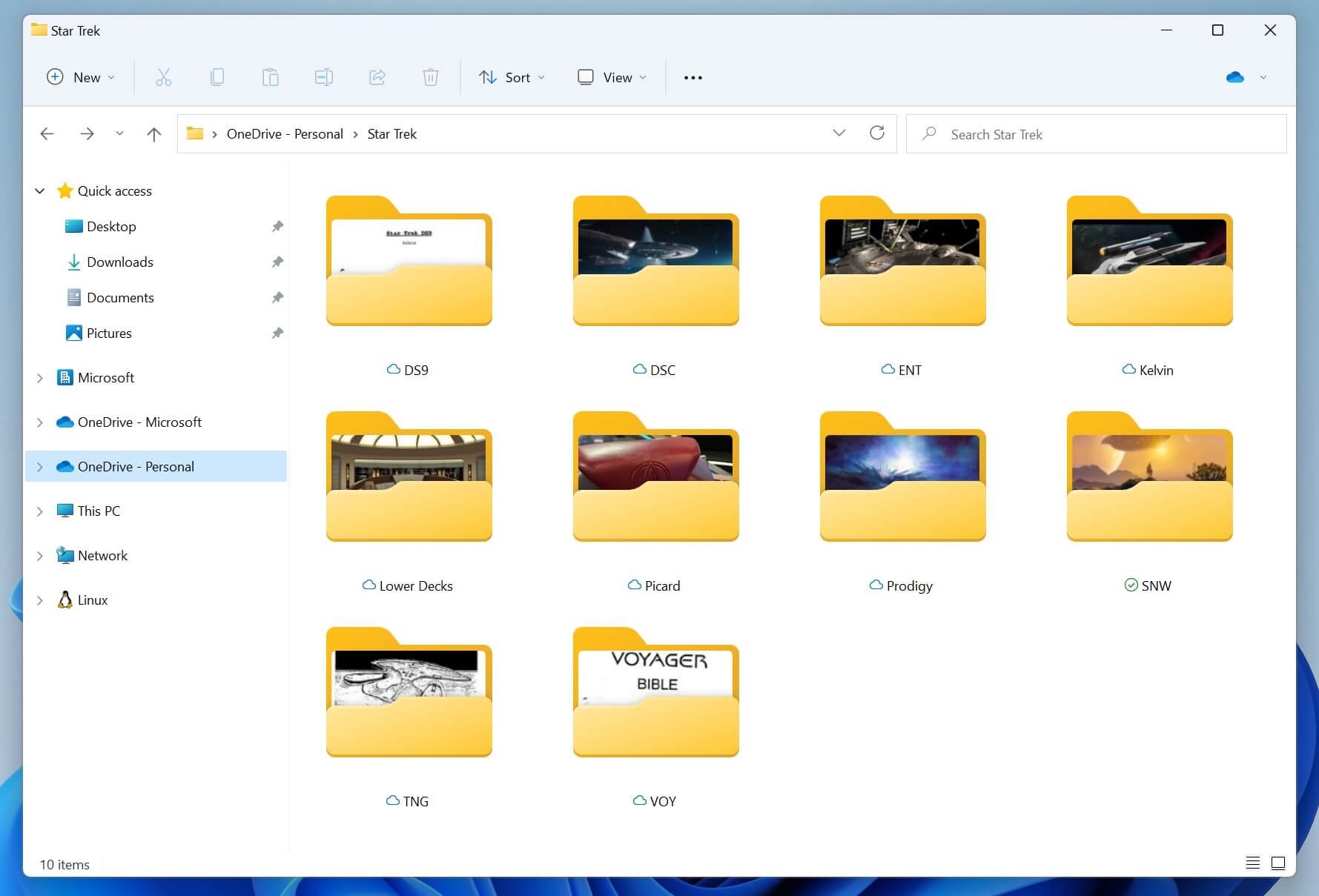 Alongside this, there are other improvements coming to File Explorer and we've outlined them below.
Tabs support
We've known for a while that Microsoft has been working on tabs for Windows 11 File Explorer after the company abandoned the original idea of adding tabs to all apps with Windows Sets.
During the April 5 event, Microsoft confirmed tabs support for File Explorer in Windows 11, but the company hasn't detailed the feature and it is also not clear as to when it is projected to happen.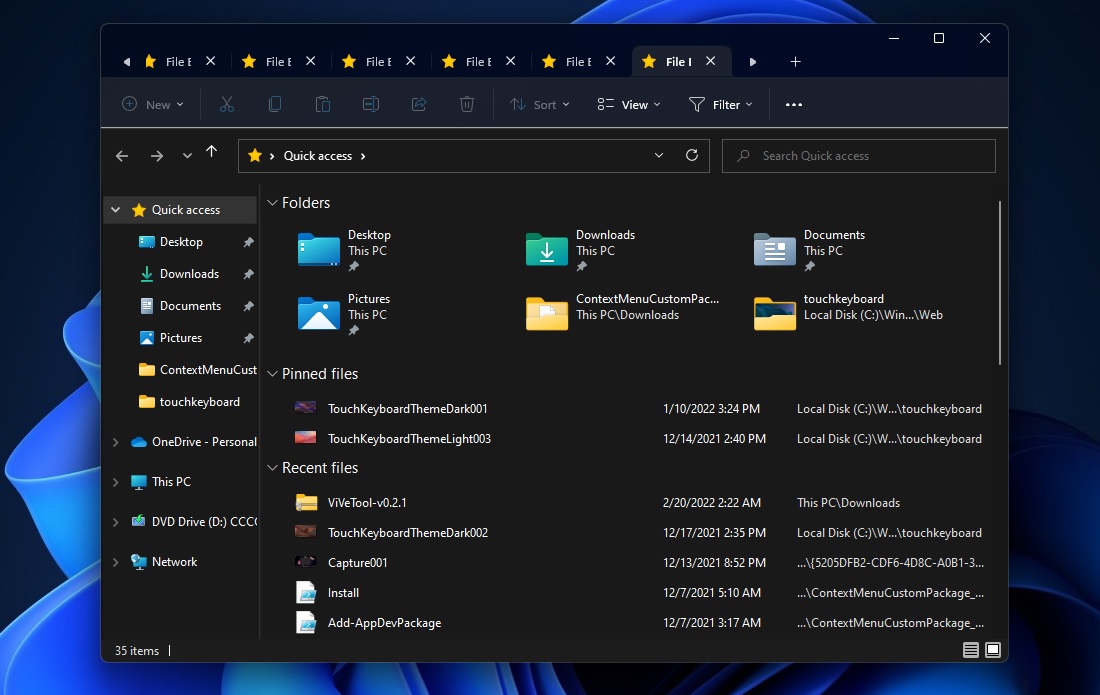 We're expecting the feature to go live later this year and it will be similar to tabs in web browsers. Tabs should make users more efficient and more productive, as it would make it easier to switch between folders or directories and open files of a particular folder in two or more tabs.
You can also select and move the tabs or open tabs as a traditional window. It's probably just a matter of time until the feature shows up in a new preview build. If anything, a major preview build is expected this month, so it's likely that the forthcoming update will include this highly anticipated feature.
A new homepage and redefined Quick Access
The 'Quick access' button on the left sidebar of Explorer has been renamed to 'Home' and the 'Quick Access' idea has been repurposed.
You'll now find 'Quick Access' above pinned or frequent folders section.
Additionally, Pinned files is now called Favorites. This has been done because the Quick Access has now been updated to include content from your OneDrive, Downloads, and any indexed location.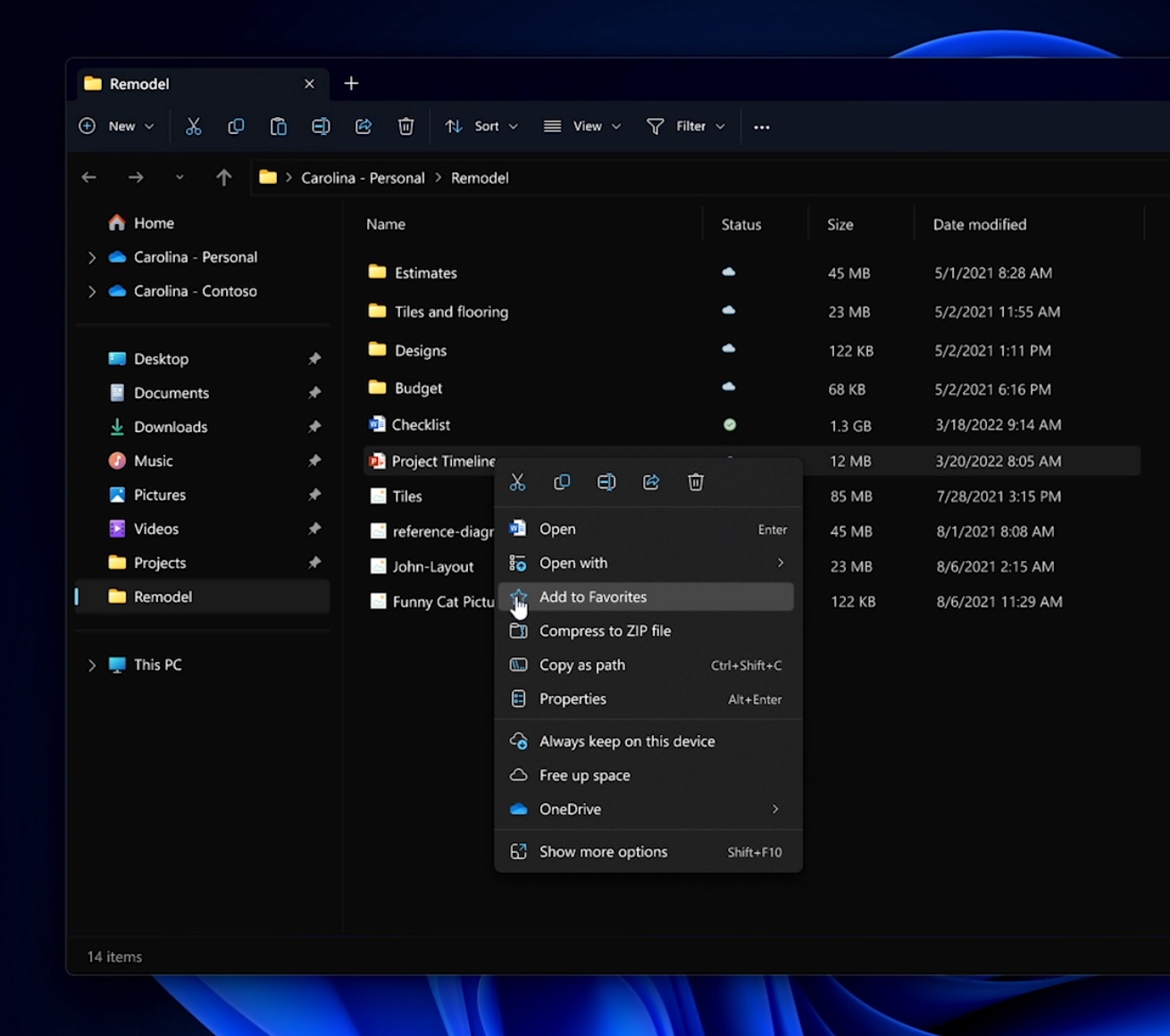 Microsoft is also giving special treatment to OneDrive, so files without local presence will also appear in Quick Access.
Contextual suggestions
File Explorer is getting a new feature called 'contextual suggestions' which uses Context IQ to recommend contacts when you try to share certain files using the native share menu.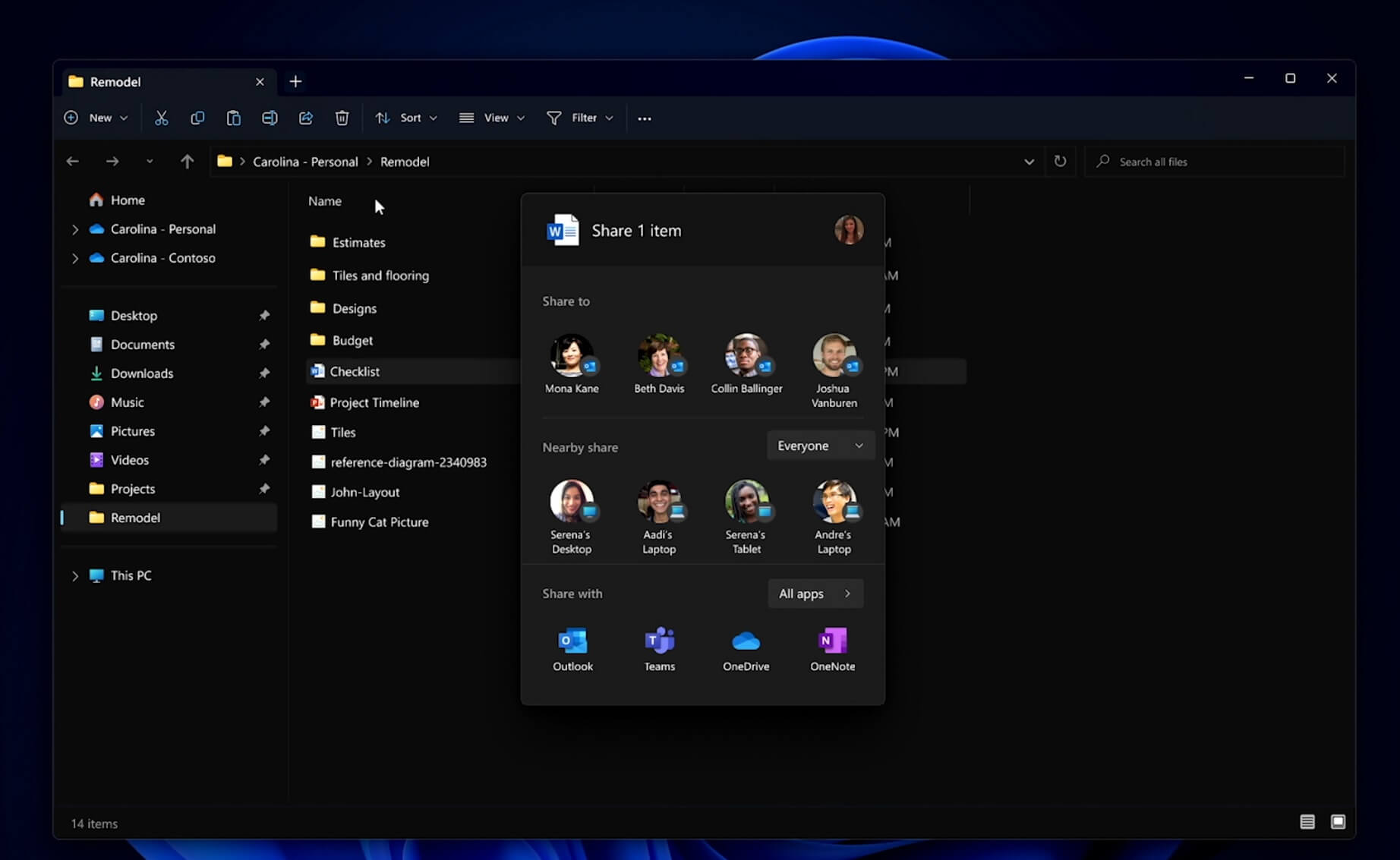 This feature is particularly useful when you have Microsoft 365 and your contacts are part of the same organization. The whole suggestions module is based on an intelligent system that automatically predicts the contact and helps users perform certain tasks easily, so working with File Explorer is getting a substantial overhaul in Windows 11.