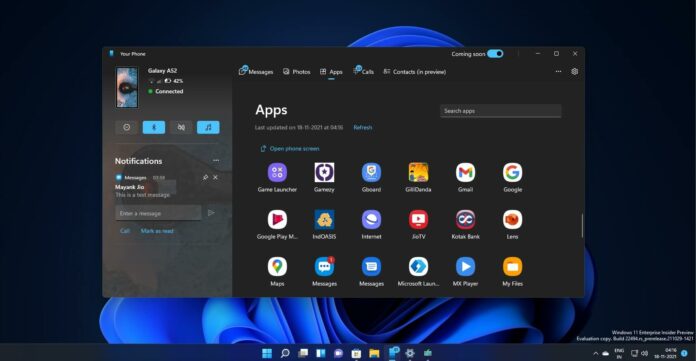 Microsoft is on a roll with several Windows 11 app overhauls already underway. Microsoft has already published a new look for apps like Windows Media Player (Groove Music), Notepad, Paint, Microsoft Store and more. Another notable but important change is to Your Phone app, which is now officially rebranded to "Phone Links".
Microsoft's Your Phone app's new name 'Phone Links' comes at a time when the tech giant is planning to add support for more devices. That's not all, Windows 11's new 'Phone Links' app has also added some much-needed new design features like Mica and Aycrlic which are based on Microsoft Fluent Design and WinUI respectively.
We're not entirely sure why a rebrand was necessary, but it's nice enough and does convey that this is an app to connect your phone to the desktop. The change was spotted earlier today, with the Microsoft officials saying the updated app will begin rolling out in the coming weeks.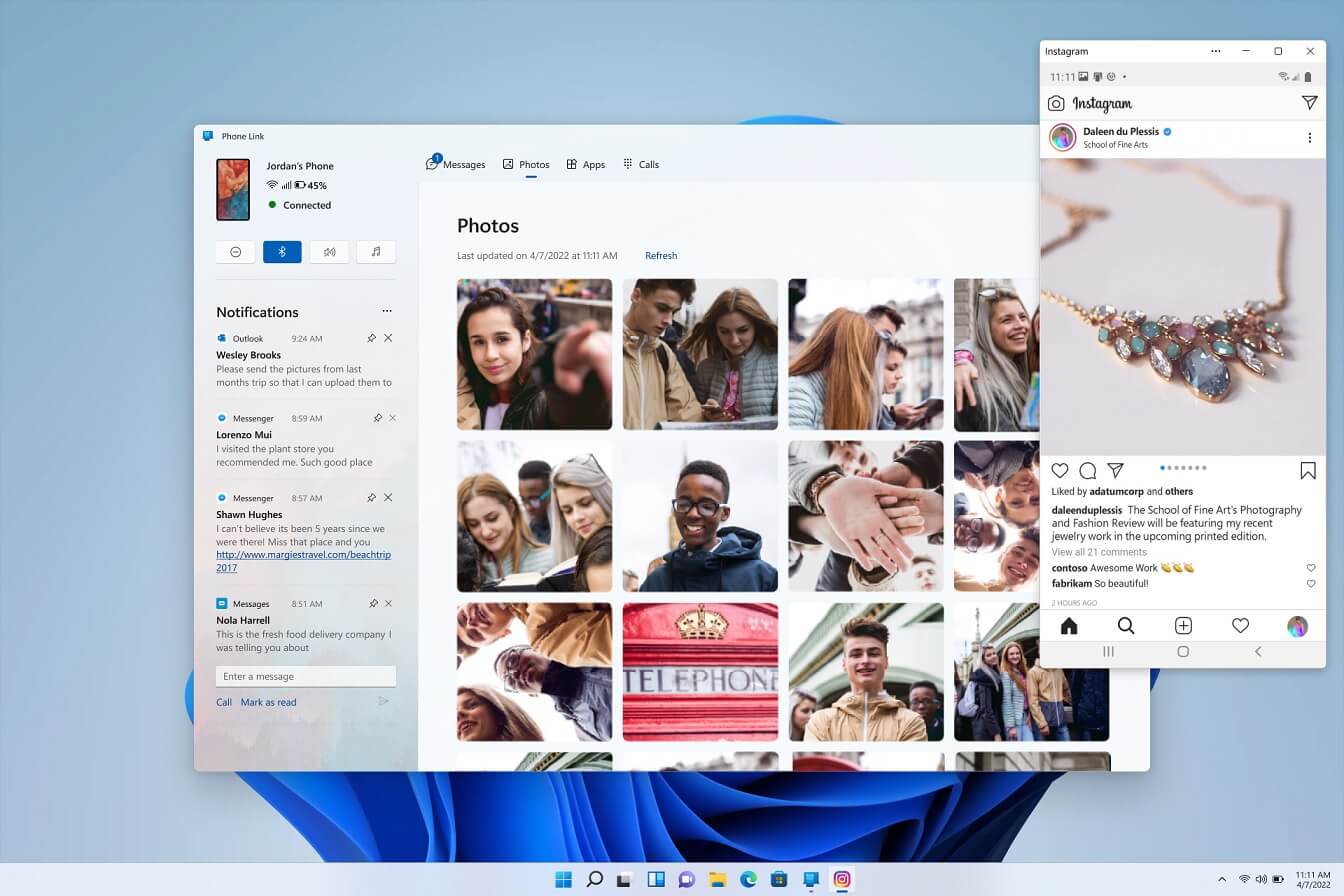 Like Your Phone app, Microsoft's Phone Link allows you to send and receive text messages from Android phones. You can also access phones stored on your mobile and make calls directly from the desktop. A variety of advanced features are offered with Microsoft's app, including Samsung-only features to sync your clipboard and run Android apps.
These advanced features are limited to flagship Samsung devices, but this will change soon, at least for Honor pones.
With the rebrand, Microsoft is also adding support for additional phones. Features like clipboard sync and Android apps streaming will be coming to flagship phones made by Honor.
Apparently, this move will bring Microsoft's Phone Link to China, as Honor will be directly working with Microsoft. This also confirms that Your Phone/Phone Links features won't be exclusive to Samsung phones anymore.
You can expect more partnerships in future and better integration with Android phones from OEMs.
A new design for Windows 11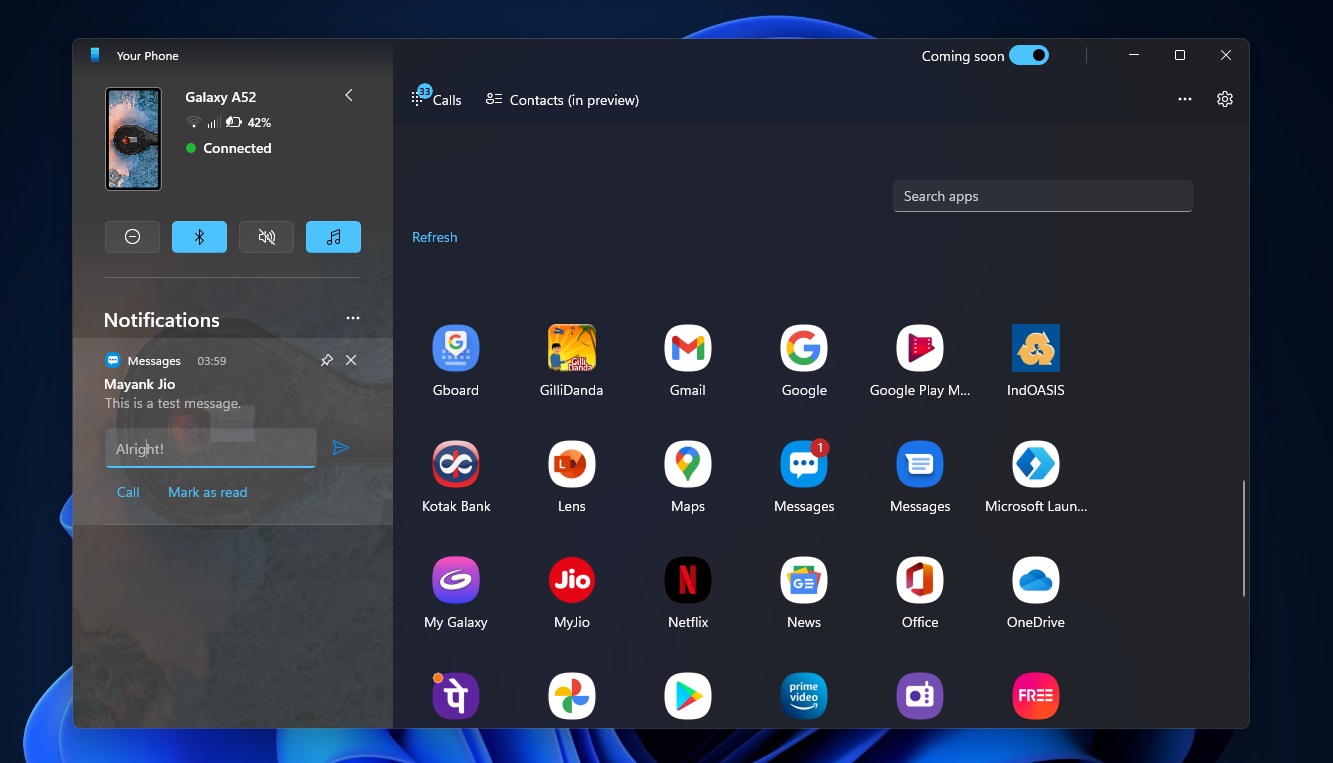 Phone Link comes with a new design built for Windows 11.
The update would make it even better, as it will allow you to easily manage notifications from the homepage of the Phone Link app.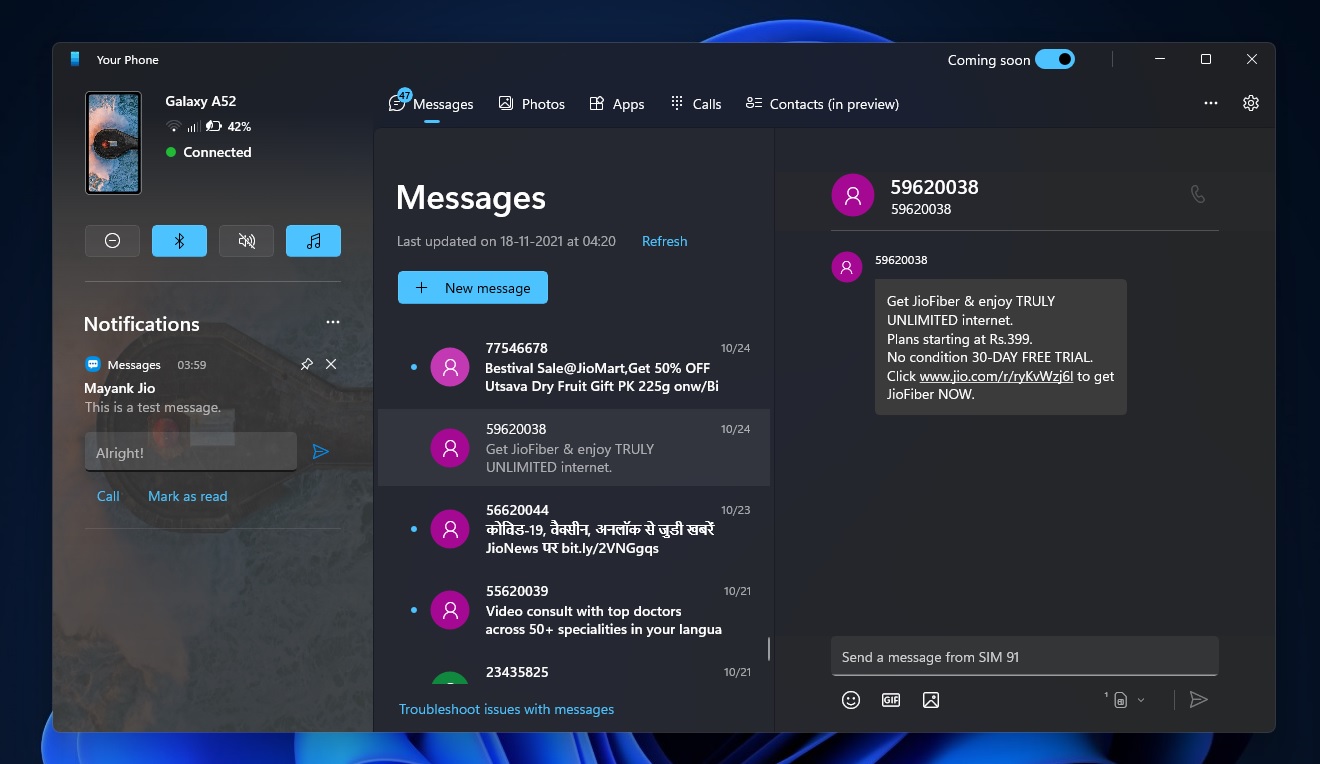 The rebranded Windows 11 app doesn't appear to offer any new functionality as per our testing, but it will bring the app in line with the rest of the native apps, so you can expect Mica, Acrylic, rounded corners, soft colour palette and more.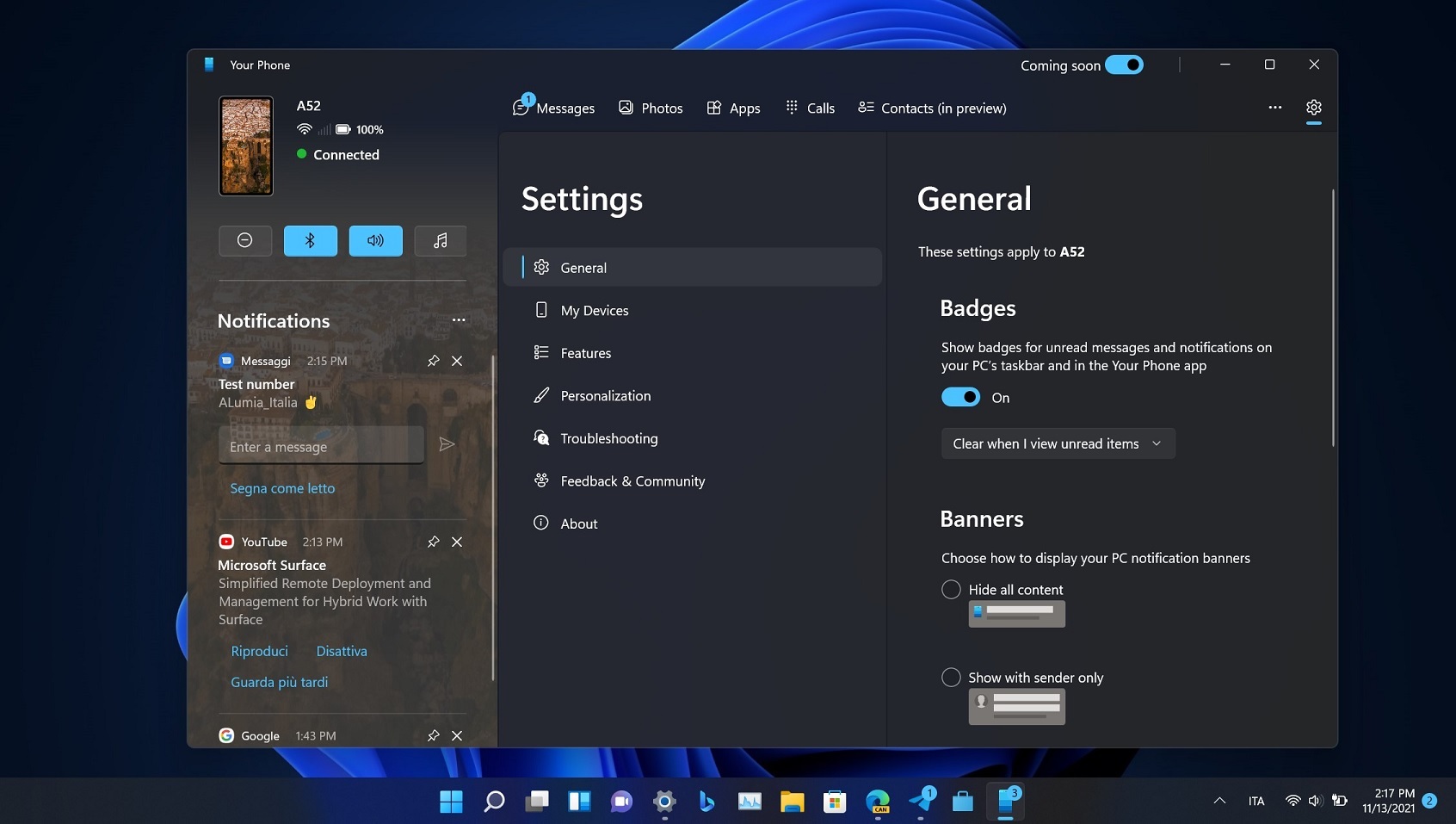 In terms of interface, it's pretty much the same, but there is one major change – a new way to navigate between different tabs.
The notifications feed is now pinned to the left-hand panel and the navigation bar is now available at the top of the window to help users access their phones, calls, apps and more.
The result is a less cluttered experience.