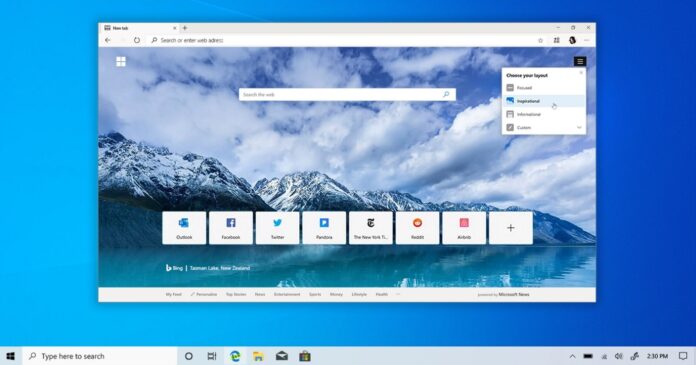 The controversy of bloatware on Microsoft Edge started off when the company added unnecessary options to the context menu. From there, it expanded rather quickly to more unwanted features with Microsoft shipping a variety of third-party apps or services integration.
While some people may find features like "buy now, pay later" useful, the lack of an option or experimental flag to completely get rid of them can prove to be frustrating, especially when features have tight system integration.
Microsoft Edge's latest bloatware is Skype Meet Now integration in the toolbar. In Edge Canary, Microsoft seems to be experimenting with a new way to launch Skype meetings directly from the toolbar. This button appears next to the options like web captures, extensions and menu.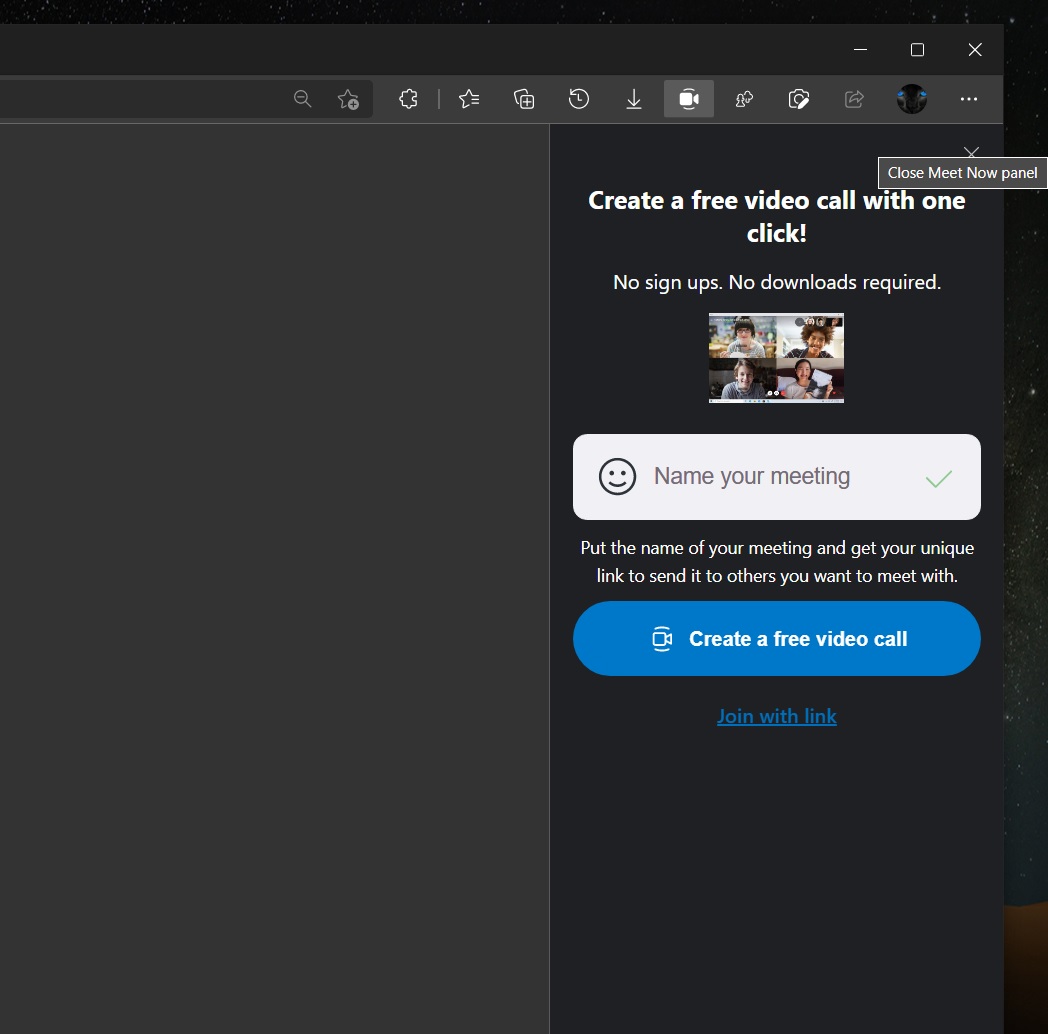 As you can see in the above screenshot, Microsoft Edge's Meet Now feature simply lets you launch Skype meetings. Previously, Microsoft had tried to enable a Meet Now button on the New Tab Page, but the feature was disabled. Now, the company decided to incorporate the feature into the toolbar.
There are ways around these bloatware, though.
You can disable the Skype Meet Now integration from the browser's settings. There's usually no problem when disabling a couple of bloatware features, but things just get tedious when the company keeps adding unwanted features to the browser.
When Edge was new and struggling to gain market share, it made sense for Microsoft to add new features to catch up with rivals. Microsoft Edge is now popular and set to surpass Safari's overall market share, but these unnecessary feature updates haven't slowed down and are getting worse with the introduction of features like "Buy now, Pay later".
Additionally, some users are also seeing ads or recommendations to set Edge as the default browser with Bing as a default search engine.
Improvements coming to Microsoft Edge
While bloatware has become a major problem, Microsoft is also working on a few new useful features. For example, Edge 100 is set to introduce support for new PDF controls, including an option to preview PDF files in Microsoft Outlook and File Explorer. Users can open also open their documents in a new lightweight and rich read-only preview.
Microsoft is testing a new sync feature to make web apps accessible across all desktop devices.
Last but not the least, the Edge update will also improve the Cloud Site List Management experience for IE Mode. It will be possible to share sessions cookie between the main browser and IE Mode, a useful change for enterprises.