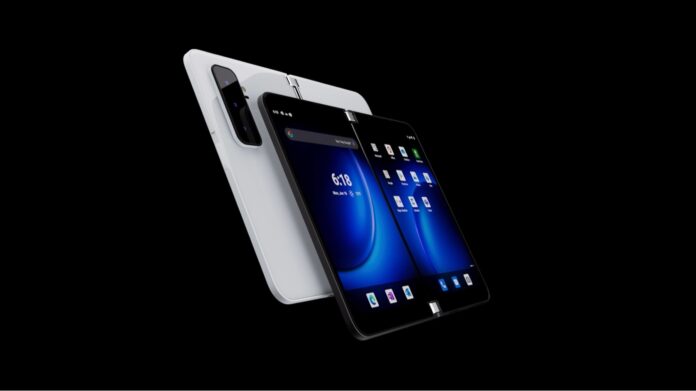 Microsoft released the original Surface Duo back in 2020 and it was the first dual-screen phone aimed at professionals looking to work on the go. Microsoft recently launched the second-generation dual-screen phone and it's finally something we'd be comfortable carrying with us each day.
In addition to design improvements, Surface Duo is also faster than the first-generation model. According to the Geekbench performance chart, the dual-screen Android phone has a single-core score of 1,059 and a multi-core score of 3,309, and it is one of the most powerful devices.
Unlike the original Surface Duo, Microsoft's dual-screen phone actually has a decent chipset in it. The original device, which was a concept device, struggled with performance and software issues because Microsoft couldn't include a powerful Snapdragon chipset in the phone.
Microsoft has included the Qualcomm Snapdragon 888 chipset inside the Surface Duo 2 and the device now comes with 8GB of RAM. The specs may not appear great for what this phone is trying to do, but it is apparently better than the original model which included Snapdragon 855 and only 6GB of RAM.
The Geekbench 5 results, which were posted last month, suggests that the Surface Duo 2 is a powerful device and it actually managed to fetch a better score than phones like Pixel 6 or Asus Rog 3. The dual-screen phone currently sits atop of the benchmark tests with the device fetching a single-core score of 1,059, and a multi-core score of 3,309.
As you can see in the above screenshot, Surface Duo 2 is ahead of the powerful flagships from Samsung, Google and Asus.
Samsung's Galaxy S21+ 5G is using the same processor, but it's not able to beat Microsoft's phone in the CPU benchmarks for both single and multi-core tests.
It's worth noting that Surface Duo is not doing well in the GPU tests, including OpenCL and Vulkan. CPU results may not always equate to actual performance, but considering the form factor, these results are actually nice.
This does show the power of Duo 2, which is likely to get become with future software updates.
What's next for the Surface Duo lineup
Microsoft is currently working on an Android upgrade for the Surface Duo lineup and one of the job listings also seem to indicate that future dual-screen phones will have better software, but details remain scarce.