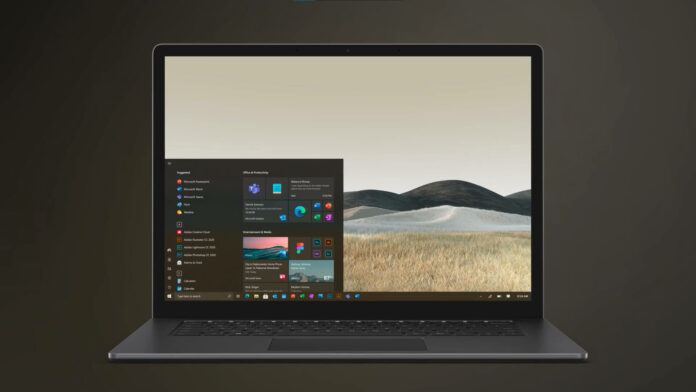 The Windows 11 November 2021 Update has already passed quality checks and it is expected to begin rolling out in a few days or weeks. The latest major update to Windows 10 was originally supposed to come out in October 2021, but Microsoft recently christened the feature update as "November 2021 Update".
As you're probably aware, Microsoft is now focusing on the development of Windows 11, so you may not want to get too excited about the November 2021 Update (version 21H2) for Windows 10. November 2021 Update is going to be little more than a cumulative update patch with the introduction of a few new additions for enterprise customers.
It's worth noting that Windows 10 version 21H2 and Windows 11 version 21H2 are based on two different platform releases. Windows 11 uses the much newer "Cobalt" platform, while Windows 10 version 21H2 is based on the old Vibranium platform release, which was first introduced in early 2020.
For those unaware, the Vibranium release also powers Windows 10 version 2004, version 20H2 and version 21H1. As a result, the next feature update will be delivered as a cumulative update and it doesn't require users to install a full update or build to upgrade to the new version.
Windows 10 November 2021 Update new features
The feature update will enable support for enhanced Wi-Fi security standard called "WPA3 H2E". This new WiFi version offers better security when connecting over wireless connections.
Windows Hello for Business comes with support for simplified passwordless deployment models, which is another feature aimed at enterprises. It basically enables simplified passwordless deployment when using Windows Hello for Business and allows deploy-to-run state within a few minutes.
For developers, Microsoft is introducing support for GPU compute support in the Windows Subsystem for Linux (WSL). It will use Azure IoT Edge for Linux on Windows and enable other compute-intensive workflows to help users involved in the development of machine learning.
Windows 10 version 21H2 support cycle
Although the major focus remains on bug fixes and improvements to the last major update "May 2021 Update, it does come with support for the traditional 18 months cycle for Windows 10 Home and Pro users. It will also include 30 months for Enterprise and Education customers.
At the moment, it's not yet clear if Microsoft plans to add new feature features to the operating system with future cumulative updates, so we'll have to wait and see.
However, Microsoft has previously confirmed that Windows 11 native apps will also arrive on Windows 10. Microsoft has already started pushing redesigned Windows Store to Windows 10 users and apps like Photos and Calculator are also getting a makeover.