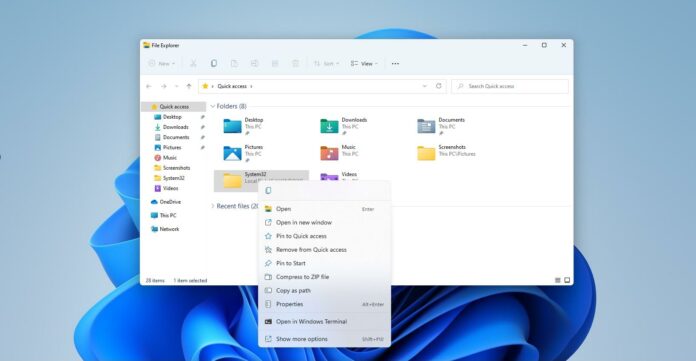 Windows 11 is all about design improvements. The OS has an entirely new look for Start Menu, notification center, and taskbar. Inbox apps like Notepad and MS Paint are also getting a redesign, and there are new context menus to support the overall look of Windows 11.
Windows 11 comes with new context menus (right-click menus). The context menu is one of the most important features of Windows, but these menus are generally super-long. In fact, sometimes users need to scroll through the list of dozens of options before they can locate commands like copy and rename.
This indicates that there's a problem with the UI or the way the context menu currently works. Based on these inputs, Microsoft has created a new context menu experience for Windows 11, but there's a catch – the new context menu doesn't support existing shortcuts, so those options are now grouped under a "Show more options" entry.
WinRAR, a popular file archiver utility for Windows, is now getting support for Windows 11's modern context menu. With version 6.10 beta, WinRAR brings all of its items to the new context menu.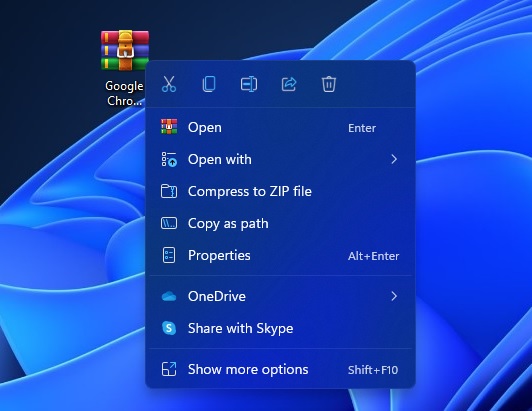 As you can see in the above screenshot, there's a new WinRAR option in the context menu, which means you no longer have to rely on the "show more options" fallback to access WinRAR features.
In the changelog, WinRAR developers explained that apps can only add a top-level command or submenu to the context menu on Windows 11.
"If "Cascaded context menus" in "Integration settings" dialog is on, this single item is a submenu storing all necessary WinRAR commands. If this option is off, only one extraction command for archives and one archiving command for usual files are available," the company noted.
Additionally, 7-Zip, a free and open-source file archiver, is also expected to get support for these new menus. If you can't wait for the 7-Zip update, you can download its clone NanaZip instead.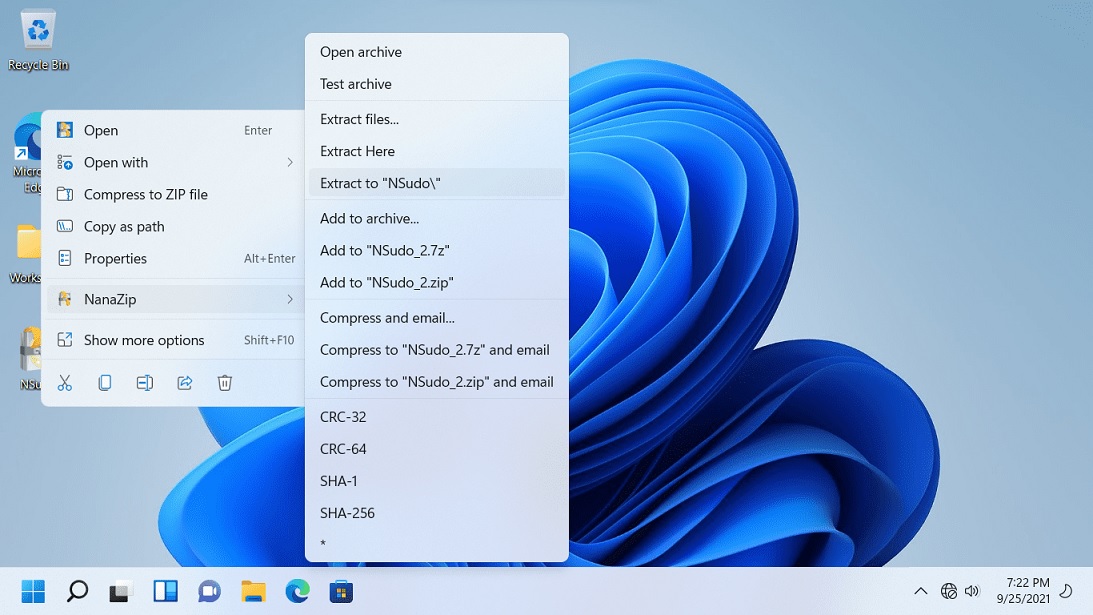 It's just a matter of time until more developers start updating their apps with support for Windows 11's new menu. At one point, "show more options" won't be required, but given the rollout of the new operating system and slow development of legacy apps, it's pretty clear that "show more options" or the old context menu will remain part of Windows 11.
Microsoft is currently planning to complete the rollout of Windows 11 by mid-2022 and context menus will be updated with additional improvements including Recycle Bin integration.