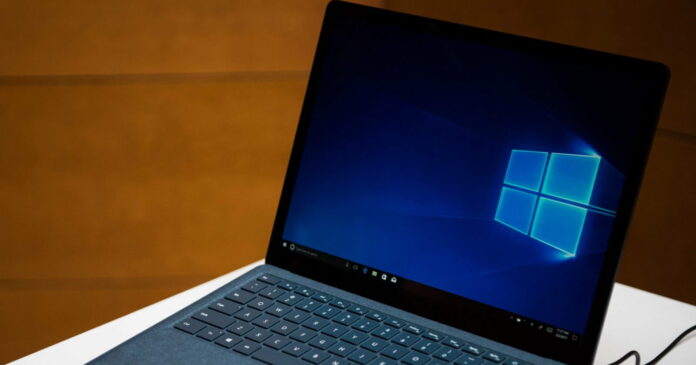 Windows 10 KB5005565 update for version 21H2, version 21H1, version 20H2, and version 2004 is apparently plagued with numerous issues. Although Microsoft fixed several bugs with September 2021 cumulative update, it appears that once again the patch has introduced new bugs for some users.
According to user reports, KB5005565 appears to be trashing Intel's Bluetooth drivers for a few wireless adapters like Intel 720 chip. "The Intel driver would throw a Code 10 error with the fault being "POWER FAILURE", then Windows would install a broken Bluetooth driver in its place," a user noted.
In a new update to its support document, Microsoft has confirmed reports of app freezing problems. As per the document, KB5005565 will result in unexpected issues when running some applications. Likewise, you may not be able to open apps or files after deploying the cumulative updates. A white window could also appear when attempting to login.
Thankfully, Microsoft has already developed a fix for Windows 10 app issues and the patch is now rolling out via a server-side update.
"This issue is resolved using Known Issue Rollback (KIR). Please note that it might take up to 24 hours for the resolution to propagate automatically to consumer devices and non-managed business devices," Microsoft said.
How to fix 0x0000011b error in Windows 10
Users have been complaining about printing issues with network printers after applying September 2021 cumulative update. For those unaware, this patch addressed the PrintNightmar zero-day vulnerabilities including CVE-2021-26958.
These vulnerabilities were being exploited by threat actors to gain elevated privileges on affected and unpatched devices. Although the update has addressed the security issues, many users are reporting 0x0000011b error when using network-based printing, right after rebooting the system to apply the update.
"Couldn't connect a shared printer on the host to the VM, just got "Windows cannot connect to the printer" error. In addition, the Quick Books app would not display any printer setup windows and after a while just crashed when trying to open one," a user explained the problem.
Thankfully, there's a workaround for 0x0000011b printing errors. To address the 0x0000011b error, open Registry Editor and follow these steps:
In Registry Editor, open HKEY_LOCAL_MACHINE\System\CurrentControlSet\Control\Print key.
Create a new DWORD-32 bit value.
Name it "RpcAuthnLevelPrivacyEnabled".
Set the value to 0.
Save the changes and close the editor.
It is worth noting that the issue is not restricted to particular hardware. If you're unable to restore the printing feature, you can also uninstall Windows 10 update manually and pause updates for a few weeks or until a new patch is issued by Microsoft.